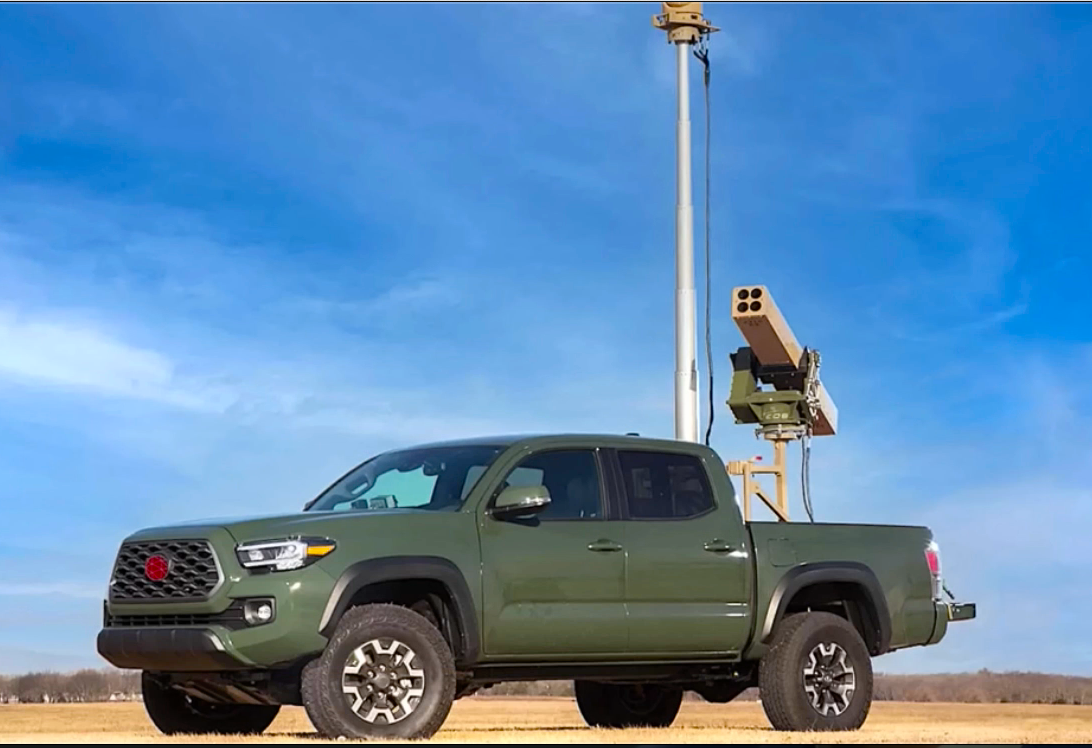 ---
04 November 2022
The spirit of Halloween may be continuing during the Ukraine-Russia war, and it appears Russia might suffer the "trick."
A Pentagon spokesperson recently broke the news that the United States is planning to deliver the Vampire counter-drone system to the Ukrainian army within a nine-month window.
"Air defense continues to be a priority [for Ukraine]," stated Air Force Brigadier General Pat Ryder. "It's something we're going to continue to stay focused on, and work on as quickly as we can. About the Vampires, we are anticipating delivery in mid-2023." 
The appearance of the state-of-the-art defensive system is welcome news for Ukraine, as Russia continues its barrage of kamikaze drone strikes against the country. The Vampire laser-guided missile launcher is manufactured by L3Harris, and the system can be easily mounted on a regular truck bed, making it perfect for sending defenses to beleaguered locations.
Russia is also getting outside assistance for its combat strategies from Iran, which is set to deliver Iranian ballistic missiles to expand the invader's arsenal. Furthermore, it has been reported that Russia is modifying Iranian kamikaze drones to increase their precision-strike capabilities and lethality. Russia's focus on drone warfare is key, as some military experts believe Ukraine has been able to significantly neutralize the invader's fighting on the ground.
The Vampire Awakes
The L3Harris Vampire is a portable system that attacks ground targets and destroys low-flying aircraft such as drones. It tracks threats using a elevatable electro-optical/infrared modular sensor ball, and a laser designator to zero in on targets. Vampire's four-round launcher is armed with 70mm laser-guided rockets. 
A single person can control the system to attack ground and airborne targets. Colin Kahl, the Pentagon's Undersecretary of Defense for Policy, calls the Vampire a "kinetic system that uses small missiles to shoot UAVs out of the sky." It takes just two hours for a crew of two to install the complete weapons system on a pickup truck, flatbed lorry, or other cargo bed.
WATCH!