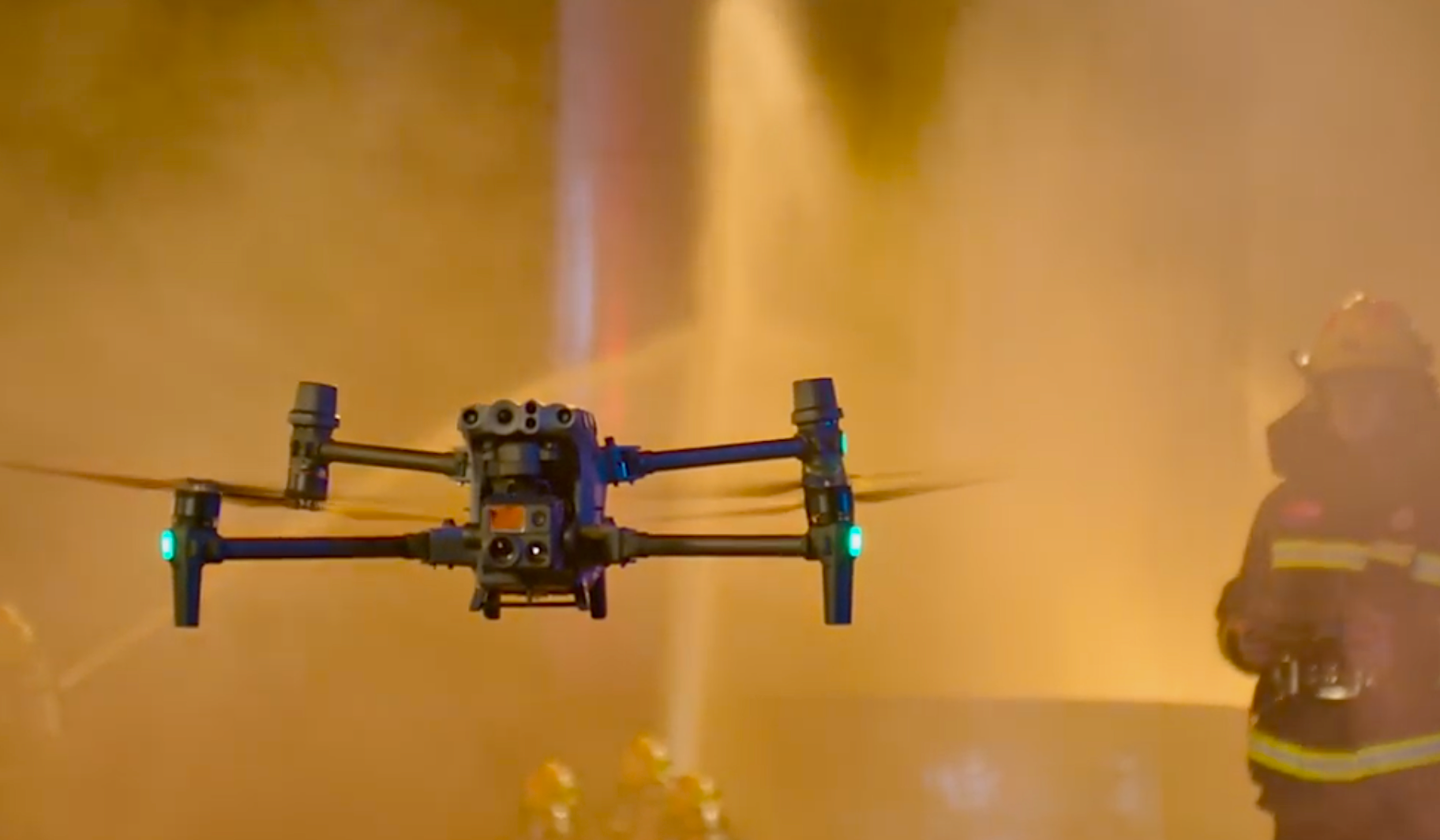 ---
16 September 2022
The 2022 Commercial UAV Expo in Las Vegas, September 6-8, provided some inside peeks at new products, including the much-anticipated, much-hyped DJI Avata cinewhoop drone, as well as the company's Matrice 30 and Matrice 30T drones.
The Droning Company's resident drone expert, Chris Fravel, filed this report on the Matrice 30 from the show:
"We spoke with Wayne Baker, DJI's director of public safety integration, about just how powerful the Matrice 30 models are and how they have helped first responders around the world safely execute surveillance and information gathering missions to better provide assistance during emergency situations. The Matrice 30 has three sensors built into its camera that include a wide-angle ½" CMOS sensor capable of 12MP images; a ½" CMOS zoom sensor with 5-16x optical zoom and up to 200x hybrid zoom; and a laser rangefinder. The Matrice 30T offers all of those solutions plus a thermal imaging sensor with resolution up to 640x512 at 30fps. According to Baker, these camera platforms on the DJI Matrice models make it the ideal tool for first responders in emergency situations."
WATCH!
LEARN MORE!

FAQ.