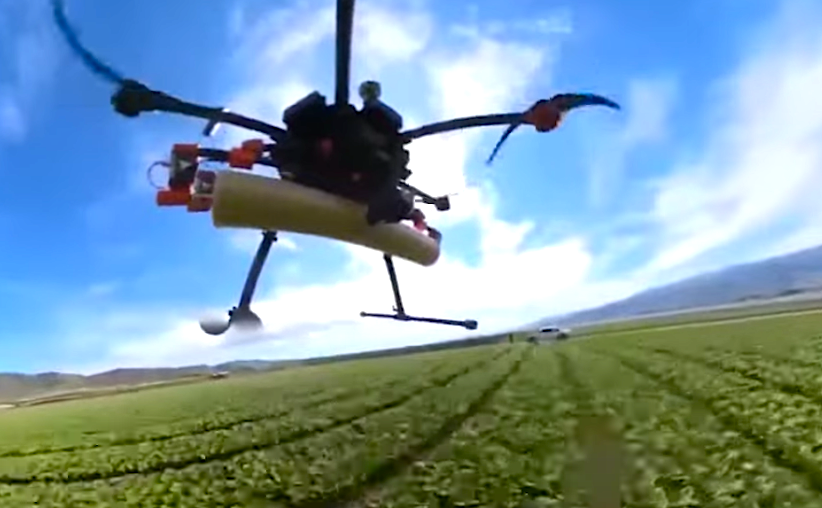 ---
According to the 2022 Agriculture Drones: Global Market Trajectory & Analytics report, the global market for Agricultural drones is expected to hit $4.4 billion (USD) by 2024.
Agricultural drones monitor crop growth via digital imaging and advanced sensors to help farmers improve efficiency and increase crop yields. Aerial views provide farmers critical data on fungal/pest infestations, irrigation problems, soil variation, and unhealthy and healthy plants. Hourly, daily, or weekly images can target trouble spots and other changes to allow better crop management.
Although China is expected to forge growth in the sector with a Compound Annual Growth Rate of 36.9 percent over the analysis period, the U.S. represents the largest regional market for agriculture drones with a 31.1-percent share of the global total. The report maintains that America's agriculture drone market is projected to hit $1.9 billion by 2024.
The massive data-collecting potential of agricultural drones is on track to disrupt the entire agriculture industry, as the technology can make farming more productive, precise, and efficient—especially considering that agriculture must quickly adapt to climate change and other environmental issues.
This is a massive benefit to the worldwide agriculture industry, as many farmers and farm workers in the United States and Europe have abandoned the sector due to falling or inconsistent financial returns and other risk factors. Tracking the last century, the total number of farm workers in the United States has fallen from 3.4 million to less than one million. The many advantageous of agricultural drones can reverse this trend by making farming a less risky and more efficient and productive venture.
MORE INFO!
TOP 10 USES FOR DRONES ON THE FARM FOR 2022
TOP FIVE BENEFITS OF DRONES IN AGRICULTURE
WANT TO JOIN THIS EXPLODING MARKET FOR DRONE PILOTS? HERE ARE SOME LEARNING RESOURCES
https://www.thedroningcompany.com/blog/how-to-find-a-drone-job
https://www.thedroningcompany.com/blog/7-steps-to-become-a-certified-drone-pilot
https://www.thedroningcompany.com/blog/how-to-become-a-commercial-drone-pilot-step-by-step