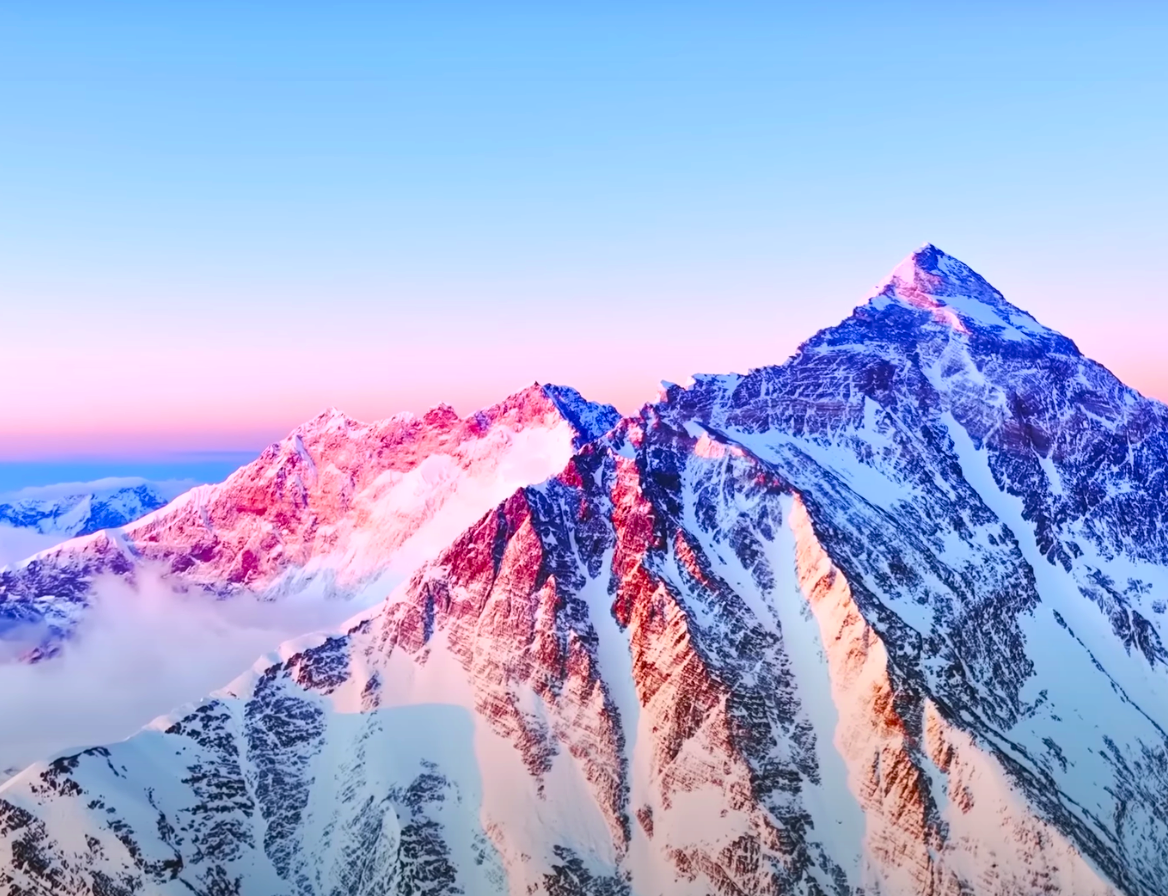 ---
6 September 2022
Mount Everest can relentlessly cruel. Many have attempted to reach the summit, and many have lost their lives in the process. Even survivors can lose extremities to frost bite, or suffer serious health challenges—if not outright death—due to conditions caused by lack-of-oxygen, such as high-altitude cerebral edema. Few reach the summit unscathed.
So, what chance does a consumer drone have of reaching the toppermost elevation on the planet?
A good one, apparently, as a DJI Mavic 3 drone tamed the mountain to deliver stunning shots of Everest's harsh beauty.
Watch the Ascent!
To get the video content, DJI collaborated with China's 8KRAW—a company that contracts with photographers and videographers to deliver content for news organizations, film and television studios, and ad agencies. 
However, filming Everest proved to be a challenge. The winds that buffet and bedevil climbers can be powerful enough to knock a drone out of the sky—especially a $2,049 mini drone that any consumer can buy. In addition, the freezing, high-altitude air wears out drone-battery power chillingly fast. Of course, battery life means little if your propellers don't have sufficient lift anyway, and the thin air density near Everest's summit is no friend to the airborne.
DJI is keeping it rather hush-hush whether it modified the Mavic 3 to meet the mountain's challenges—only saying that it helped develop a flight plan with 8KRAW to ensure the company got the shots it wanted. Whether by enhanced tech or a brilliant flight plan—or a combo plate of both—the Mavic 3 was able to ascent higher than Mount Everest, reaching 9,232 meters (30.289 feet). The mountain itself is 8,848 meters high (or 29,028 feet).
As Wang Yuanzong, founder of 8KRAW and the chief director behind the Mavic 3 Mount Everest film, tells British Cinematographer magazine:
"It was the team's long-cherished wish to fly a drone at the top of Mount Everest," Wang Yuanzong, founder of 8KRAW, told British Cinematographer. "The light and reliable Mavic 3, its ultimate image capabilities, and the warm weather conditions on the summit day finally came true, and I am very grateful to Mount Everest for accepting us, and allowing us to see it from a new perspective."