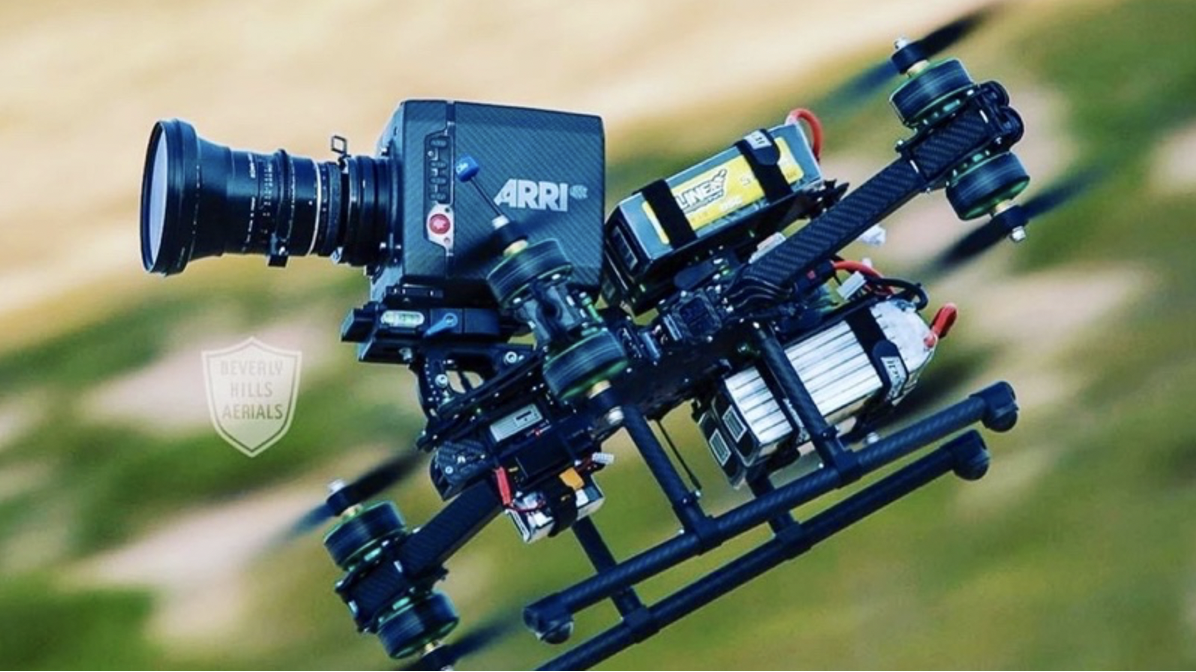 ---
FPVs—or First Person View drones—are radio-controlled high-speed quadcopters that appeared more than 40 years ago. In those days, only true geeks and nerds used them, but now everyone can afford to join the world of FPV flights. There are many varieties of models, from the smallest ones that can't even carry a camera on, to large and powerful models capable of transporting a full-size movie camera such the RED Komodo or ARRI Alexa Mini.
FPV broke into cinematography just a few years ago, and these drones have already made a lot of noise. On the recent Netflix hit movie Red Notice, for example, an FPV rig was used in every suitable scene—whether it was a chase through the streets of Rome, a fight in a museum, or the movement of a character through scenery.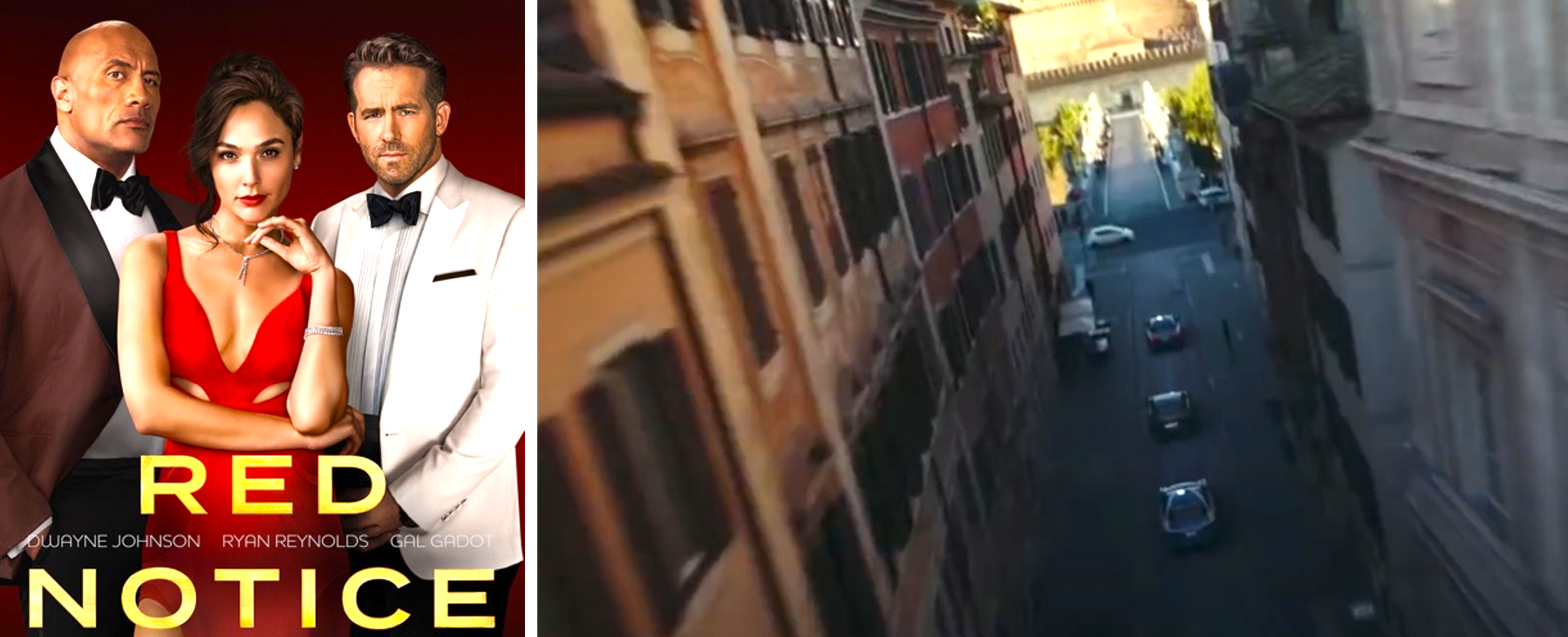 What is a FPV Drone?
First Person View describes how the drone is flown. Some drones are flown from the pilot's perspective on the ground, but FPVs are piloted from the drone's point of view via the onboard camera and transmitted to a monitor screen (tablet or smartphone) or video googles.
An FPV includes a solid frame to which a controller board is screwed, rotors with propellers connected to it, a video-image-transmission system, antennas, a battery, and a camera mount. As a rule, the camera is set into a fixed mount, but gimbals—such as the DJI RS2—have become available for some FPV drones.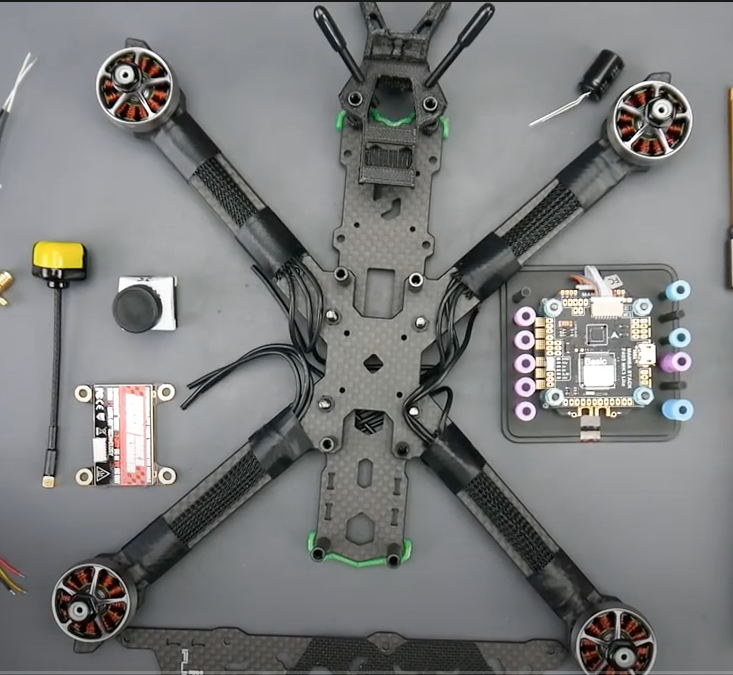 The flight board can be customized according to the wishes of each individual pilot through the Betaflight flight-software controller program. Here, you can calibrate how sharply the drone will respond to certain joystick manipulations—such as if you want throttle scaling with a set limit.
As a rule, FPV drones are divided into three main subgroups:
Racing Drone. These are drones with open propellers, capable of flying at high speeds (100 mph to 130 mph) and that can use Acro (acrobatic) mode to perform flips and free falls. With high speeds, you can shoot racing cars on race tracks.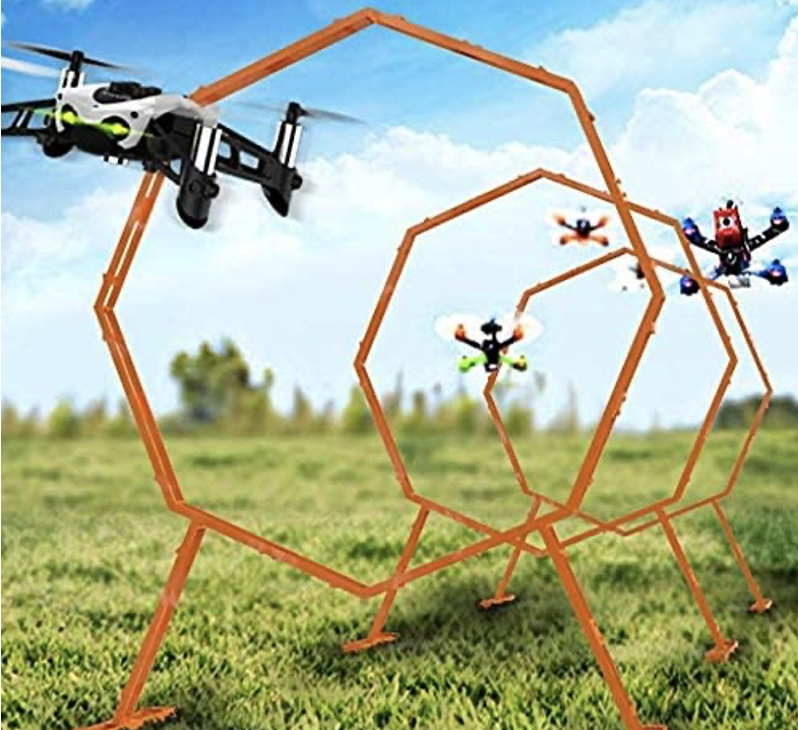 Cinewhoop. These are drones with closed and protected propellers that are ideal for smoother and quieter flights than racing drones and cinelifters. This type of drone is suitable for use in real estate, such as shooting objects in close proximity and at low speeds. These drones are distinguished by great stability, and often fly in Horizon mode for level flight.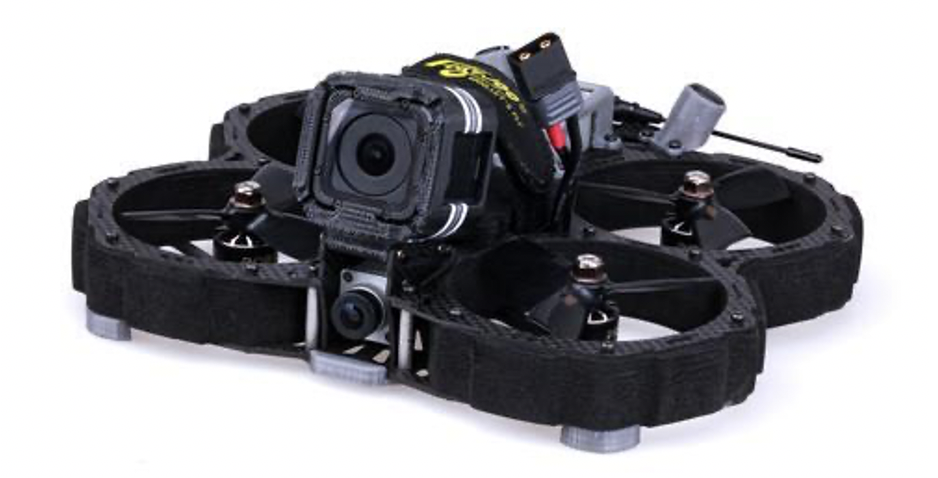 Cinelifter. The cinelifter can carry cameras that are much heavier than a GoPro, such as a RED Komodo, Blackmagic Pocket 6K, and Sony FX6.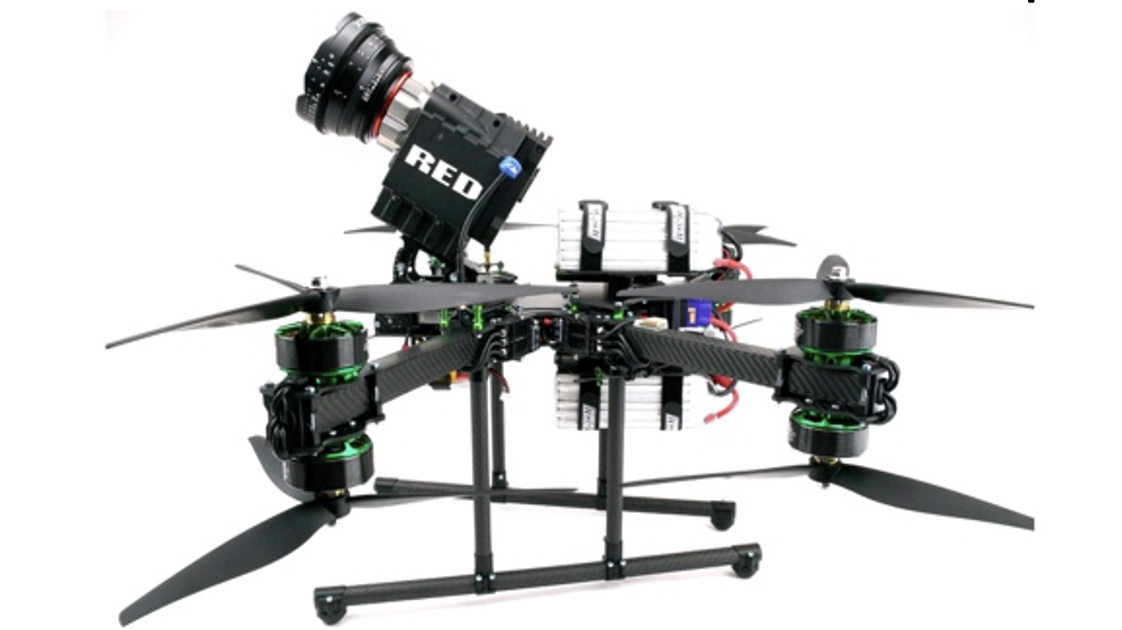 Each type of FPV drone has its own unique purpose—just like any camera rig on a set. Some FPVs are better for a dynamic chase scene, while others may be better for entering a building through a window, flying along a corridor, and stopping at an actor's face. Nowadays, experienced pilots can create truly unique camera movements that were previously achievable only with digital graphics.
Training with FPV Simulators
How do you start practicing with FPVs? I recommend that you try flying an FPV simulator before spending your money on a flight kit (goggles, controller, LiPo batteries, charger, the drone itself, and, subsequently, the camera). My favorite is Liftoff—for its flight physics, variety of maps, and drone customizations—which you can buy on Steam for $20 and train by connecting your controller to your computer. Other FPV simulators include Uncrashed (which I also like for its graphics and the ability to chase cars, just like in real life), FPV Freerider, Aster FPV, DCL, and FPV Air 2. Each has its own characteristics and features.
Start with the simulator of your choice, and once you have mastered virtual flying, go to the real playground. When you learn how to fly an actual drone, and land it gently before you lose it (due to a lost signal) or before the battery runs out—congratulations! You're now one step closer to adding a camera to your rig.
I recommend starting with an inexpensive GoPro Hero4 or lower. Why? Because there is a 99-percent chance you will crash in your first week of flights. FPV drones are not just smashed up by beginners, but also by experienced pilots, because these drones have practically no protection against collisions, and they do not return home by themselves, like some DJI drones. Therefore, it's important to understand the nature of operating these drones before you decide to add an expensive camera.
That's it for this column! Thank you and stay tuned...
Michael Keeper