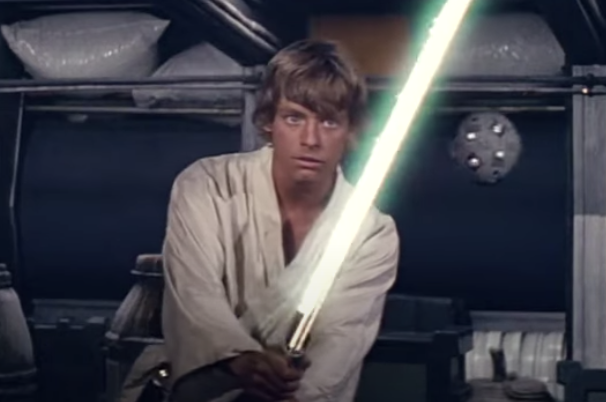 ---
12 October 2022
Star Wars actor Mark Hamill has "starfighter-ed" into a real battle against an Evil Empire.
As reported by Yahoo! Entertainment writer Stephen Proctor, Hamill related during his appearance on the Mehdi Hasan Show that Ukrainian President Volodymyr Zelensky asked him to become "a so-called ambassador" for the country's army of drones during its fight against the Russian invasion.
"I'm not used to being contacted by world leaders," said Hamill. "You know, I'm a court jester. I'm a nonessential worker. I do cartoon voices, and TV and movies. I was honored to be contacted by him. Drones define war outcomes They're essential for Ukraine to protect their border, to protect their citizens, and that's what I hope people will do."
Hamill is now taking an active role in the United24 fundraising campaign to raise money for the Ukrainian military to acquire more drones. 
"It's the classic David versus Goliath," said Hamill of the Russia-Ukraine conflict. "Everyone expected Ukraine to immediately surrender to this invading force, and I think to see them fight back with such courage, it has been an inspiration to see."