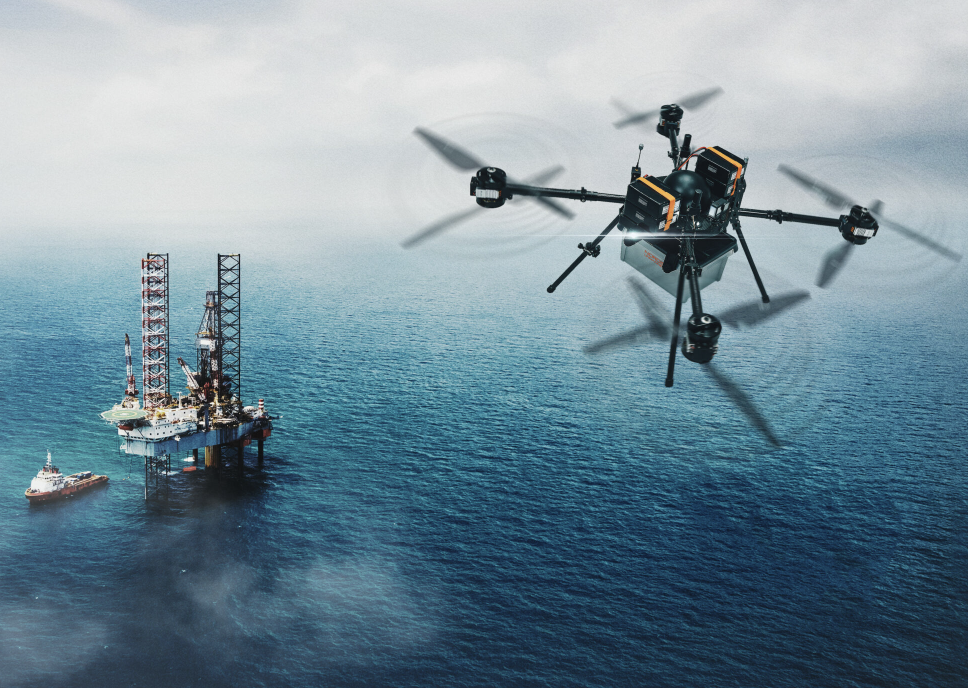 ---
21 April 2023
Norwegian drone maker Nordic Unmanned is working with Norway's Equinor ASA energy company and airport regulator Avinor to increase drone operations over the North Sea for the purpose of inspecting oil rigs.
In August 2022, Nordic Unmanned undertook the world's first logistical drone flights between the Gullfaks A and B offshore installations, carrying drilling equipment and other items for a total of 12 landings over a two-week period. Next step is a multi-leg drone flight of approximately 115 miles later in 2023.
Equinor—which is also studying the use of underwater drones—wants to establish a drone traffic system across Norway's coast that manages thousands of flights between rigs in the near future.
The challenge is that it currently takes approximately 30 days to get approval for drone flights, which is way Equinor is working with Avinor to reduce these approvals to 30 minutes or less. This is a mission-critical task, as the future may see up to 15 different types of drones flying offshore, and carrying payloads of a ton or even more.
"When we come to realize this, it is going to be a very important part of our business going forward," Skryseth said, speaking in an interview following a robot and drone demonstration at Equinor's Karsto natural gas production facility Thursday. "When it comes to drones, I think we are only at the beginning."
Equinor is also studying the use of drone to do dangerous, dirty, and boring jobs, both onshore and offshore—such as routine inspections and rig cleaning. Drone are also being looked at to monitor Norway's energy infrastructure following the September 2022 sabotage of the Nordstream pipelines.
Learn More About the Nordic Unmanned and Equinor Logistics Ops