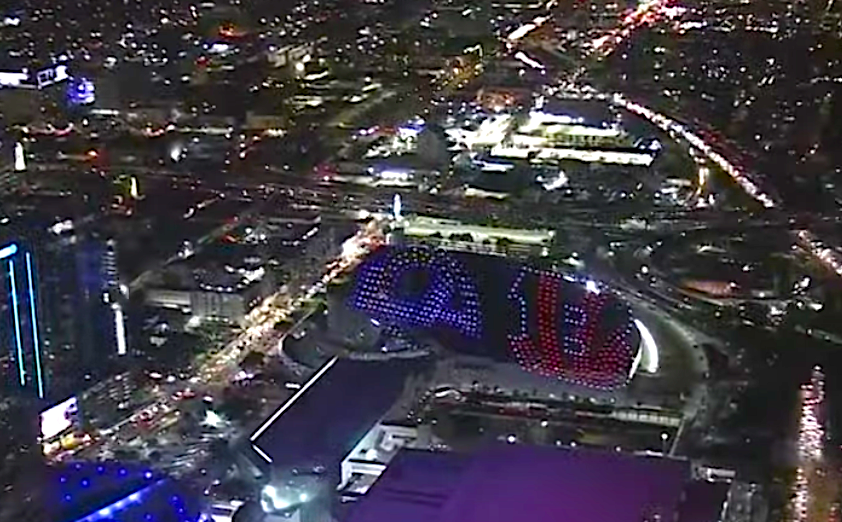 ---
By Michael Molenda • TDC Editor
Drones took to the skies over downtown Los Angeles on the evening of Saturday, February 13 to celebrate Super Bowl weekend.
Put on by the NFL, 500 drones performed three ten-minute shows at 7 pm, 8:30 pm, and 10 pm, creating colorful lighted images of the Lombardi Trophy, the NFL shield, and the logos of the two Super Bowl combatants—the Los Angeles Rams and tjhe Cincinnati Bengals.
The Rams may have pulled out a fourth-quarter victory against the Bengals, but if faced with a fantasy team of 500 football-playing drones, who knows what could have happened? Grist for a Hollywood action flick, perhaps?
WATCH THE SHOW!
NO DRONE ZONE!
In other news, the FAA clamped down hard on potential drone incursions around the site of the Super Bowl, SoFi Stadium. The directive was extremely clear to the public: If you flew a drone within 30 miles of the stadium, you will lose your drone, pay civil fines that start at $30,000, and face the possibility of criminal charges.