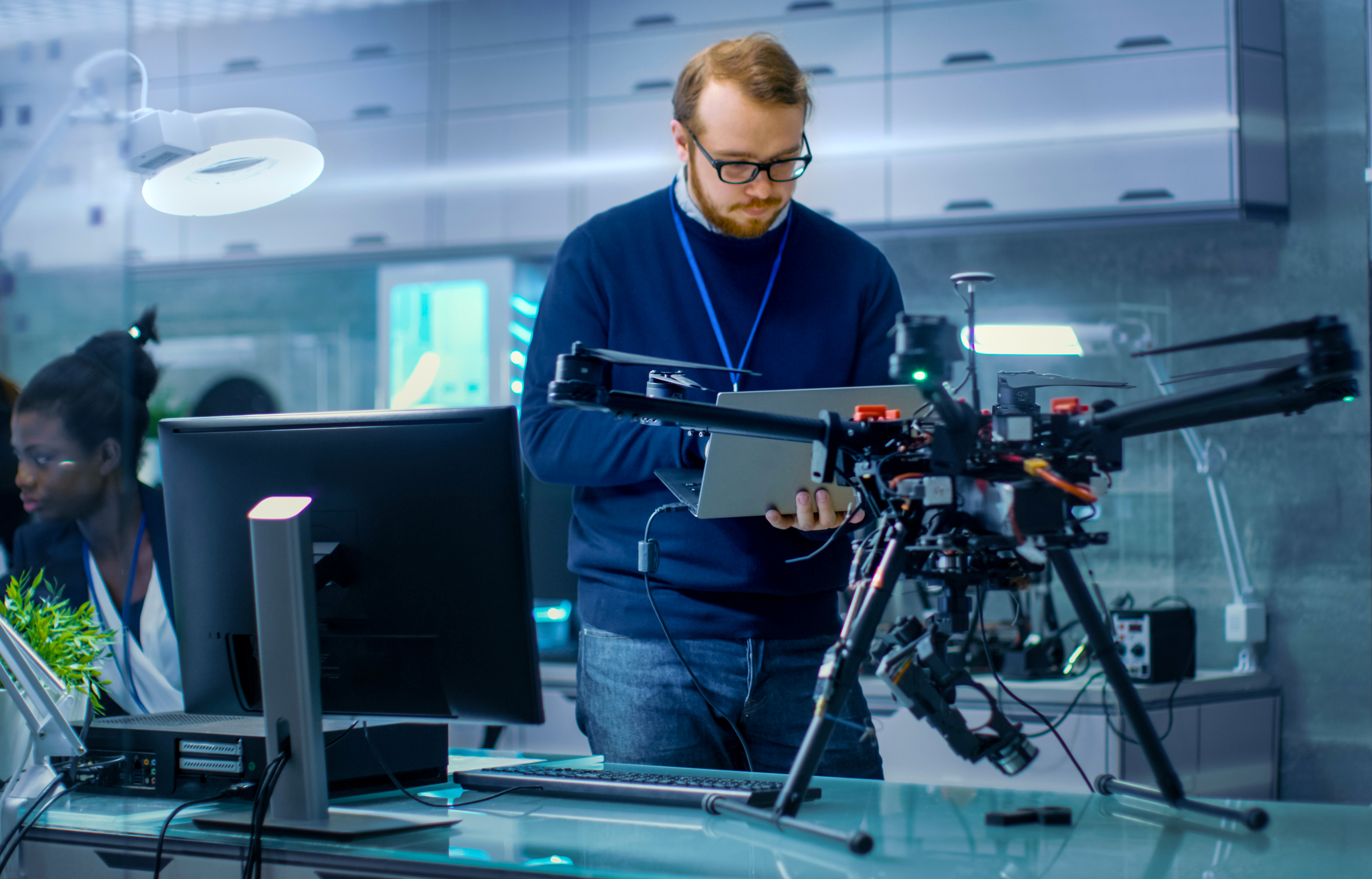 ---
20 February 2023
The successful implementation of a drone program can bring several benefits to an organization, such as reducing costs, increasing safety, multiplying efficiencies, and driving revenue growth. It takes time, effort, and a well-executed strategy to launch an effective drone initiative.
But it doesn't stop there.
Not only do you need to have the right people and processes in place, but you also need to take good care of one of your most valuable assets—your drone fleet.
Like all equipment, drones have a set lifespan. But a few simple steps can help you increase the life expectancy of your aircraft, optimize your program budget, and establish a reliable operation for your enterprise. Here's how...
Plan for Drone Repair to Minimize Downtime
Your drones will eventually need some kind of repair. Even seasoned drone pilots may eventually crash a drone, or experience a cracked propeller. If any of your multirotors or quadcopters are not working well, make sure to get them repaired right away to eliminate further collision risks.
To avoid downtime in your operations, work with quick turnaround repairs and partner with drone specialists who can maintain a hot-swap fleet configured for your operations. Repairs usually include firmware updates which ensure the drone's operating system is working properly and that all features are at optimum performance and safety levels.
Avoid Unnecessary Repairs with Periodic Maintenance Checks
When you take good care of your drone fleet and manage its health check-ups effectively, you prevent extra costs with inconvenient repairs that could have been avoided. While you should still factor in eventual replacements into your drone program, you can optimize the life of your drones by keeping track of the date of purchase, the use hours, and maintenance/repairs done on each drone in your fleet.
If you have a large fleet of drones, managing the lifecycle of each drone and its components can become difficult to keep track of. That's where enterprise maintenance programs come into play. They help you manage your aircraft's periodical firmware updates, as well as what needs to be done after you start operating your fleet.
For instance, after a few flights, it's common to find some scratches or even cracks in the drone propellers. It all depends on how many bumps you might have experienced. When that happens, it's time to double-check your props and ensure they are in perfect condition, as cracked or chipped propellers can impact the balance of your drone and lead to lessened flight performance, or a crash. If you notice any type of damage, it is important to replace your propellers as soon as possible. 
The best practice is to get the first regular drone maintenance after six months or 150 hours of flight. Your aircraft should be checked to guarantee top performance and safe flying. The next checkpoints are after 12 months or 300 hours of flight, and after 18 months or 450 hours of flight.
Keep Track of Warranty Periods
Before your aircraft's warranty period ends, make sure to check important aspects, such as the swelling or cell damage of your batteries. The battery warranty period is usually 90 days or 300 charges. Bent terminals, visual swelling, leaking, or damage are a few common issues to watch out for. When having a maintenance program in place, you can also request assistance getting replacements in case you miss the warranty period. Keep in mind that the lifespan of drone batteries lasts about 250 cycles and should be replaced within a specific time schedule to prevent malfunction.
In addition to checking your existing batteries, you may also realize you need more batteries, or that you have used up all of your extra props. Adding up to your kit will also help you enjoy your drone program to the fullest.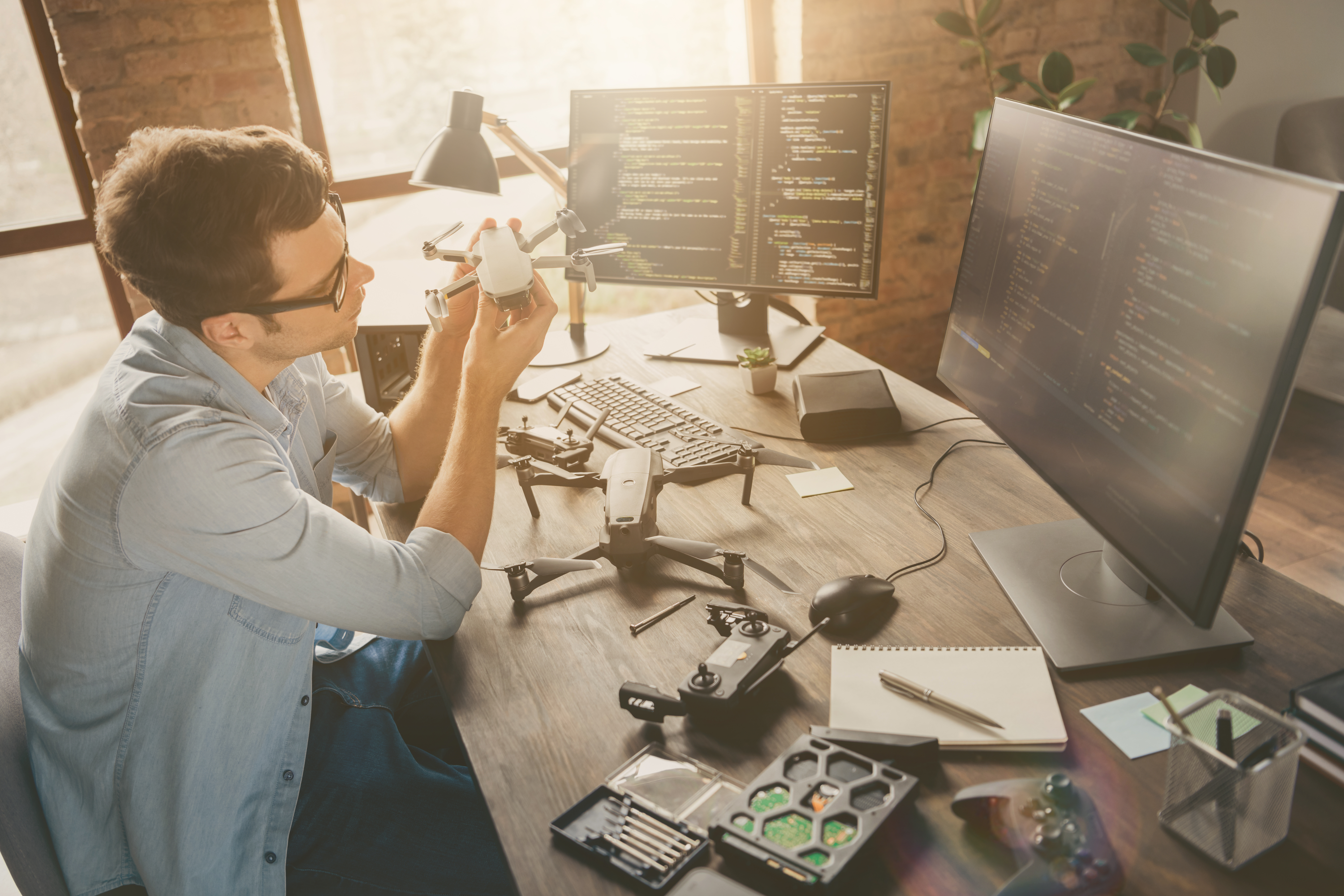 Getting Expert Consultation
Drone Nerds employs a talented pool of trained drone experts who can provide specialized consultation and repairs with quick turnaround time.
As part of its proprietary Always Flying program, drone pilots can take advantage of Hot Swaps, and are able to fly the next day—even after an incident—so they don't miss out on field productivity or emergency calls. Drone Nerds houses spare sets of drones that are available to support the team on the field. The company also offers three effortless types of maintenance service that organizations can rely on to keep their fleet fully operational. The program was created to help enterprises across several verticals keep their drones clean, calibrated, updated, and ready to fly. Through basic, standard, and premium tiers, the Drone Nerds team inspects, updates, and replaces worn components to ensure each drone is always operating at top performance. Reach out to one of the Drone Nerds specialists today to learn more.