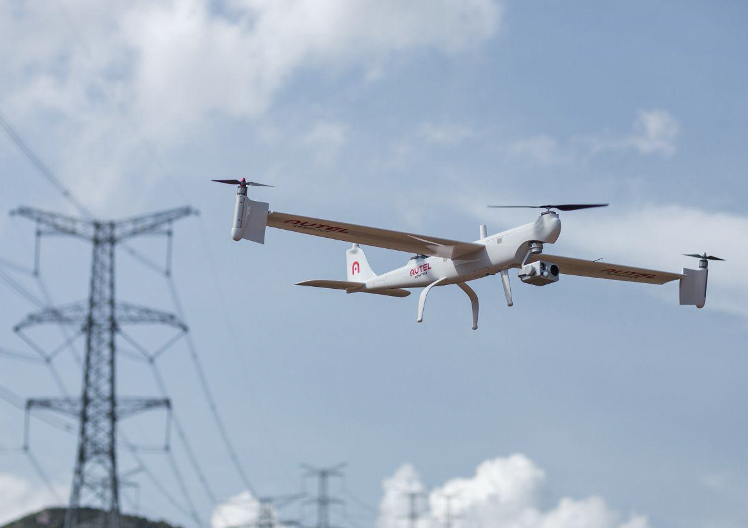 ---
8 December 2022
Autel Robotics' Vice President of Technology and Training Jon McBride knows drones. He has worked with everything from RC planes to $150,000 enterprise drones and everything in between for more than 20 years.
In his own words, it takes a lot to impress him. The Autel Dragonfish managed to do just that.
The Dragonfish
Most drones are either multirotor or fixed-wing. The Autel Dragonfish series combines the best features of both to offer a UAV unique to the ever-growing industry.
The Dragonfish is an arguably simple concept: combine the mobility of a quadrotor with the endurance of a fixed-wing. It's the same principle as the V-22 Osprey in U.S. military service. The tiltrotor system allows vertical takeoff and landing plus top-tier flight time for an electric UAV. The Dragonfish also features the latest in flight intelligence, autonomous tracking, subject identification, and camera payloads.
"The Dragonfish was unlike anything I'd ever seen before," said McBride, "and in 21 years, I've seen a lot of stuff. It's very difficult to impress me with just technology."
He joined Autel Robotics in 2021 as a trainer, and spent most of the year travelling around the country, instructing companies and departments in the Dragonfish's operation. He quickly saw a need for an in-house training process to familiarize pilots with the drone's features and considerations.
"One of my reasons for joining Autel Robotics was that I had learned that manufacturers don't always have clear directions or training for their products—and this is an issue throughout the industry," said McBride. "My passion is to try to educate people and develop manufacturer-certified training."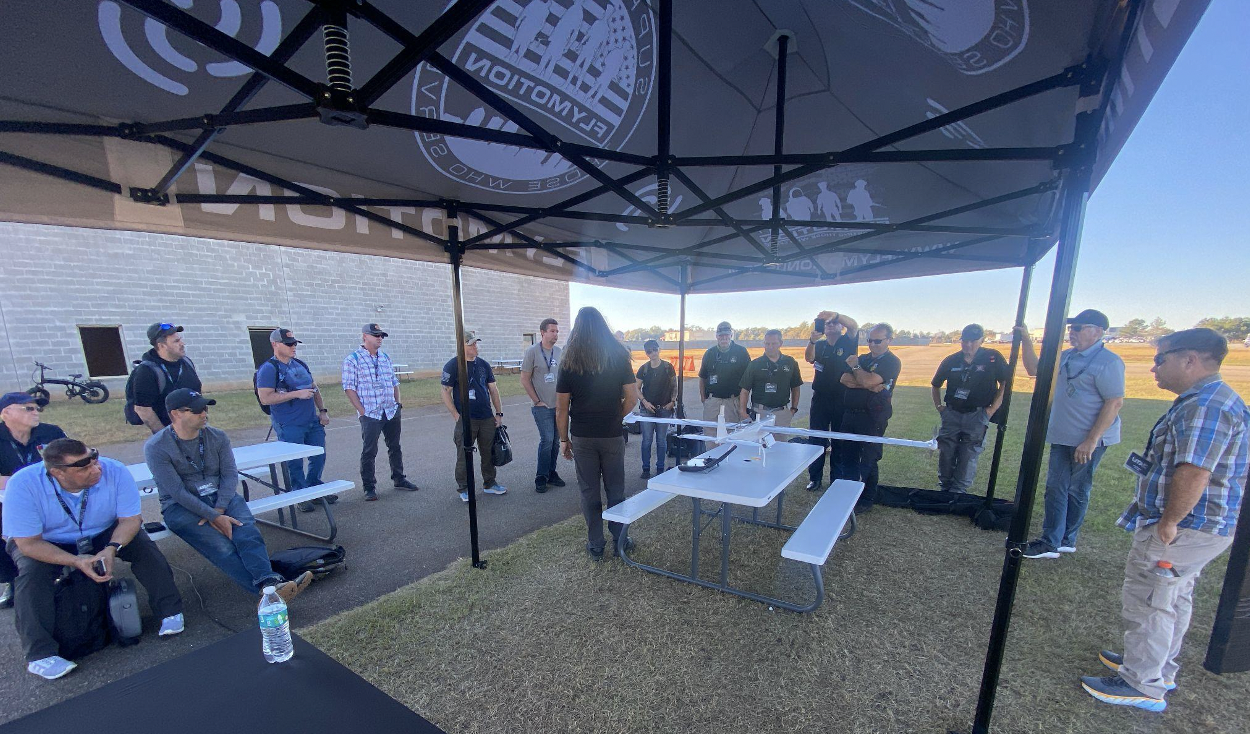 Jon McBride presents on the Dragonfish during the Unmanned Tactical Application Conference, October 2022.
New Capabilities & Requirements
Dragonfish pilot Ben Tristan experienced that need when responding to a wildfire in his Texas hometown. Tristan, a drone pilot for the Texas Department of Public Safety, offered to deploy his Dragonfish to help local firefighters. When he arrived at the scene, the commanders, who had mostly worked with quadrotors, thought the Dragonfish was similar.
"There was some talk of putting me with a crew on the ground to drive around the roads where the hotspots were—like what we do with the quadcopters," explained Tristan. "And I started explaining to them that this wasn't going to work. I needed to be somewhere central where I could support a lot of people. So they set me up at the command post. So I get up in the air and very quickly, I can see where the hotspots are at. The main commander for the forest service was there and I hooked the HDMI into a big screen, and the next thing I know, I have a huge crowd gathered around."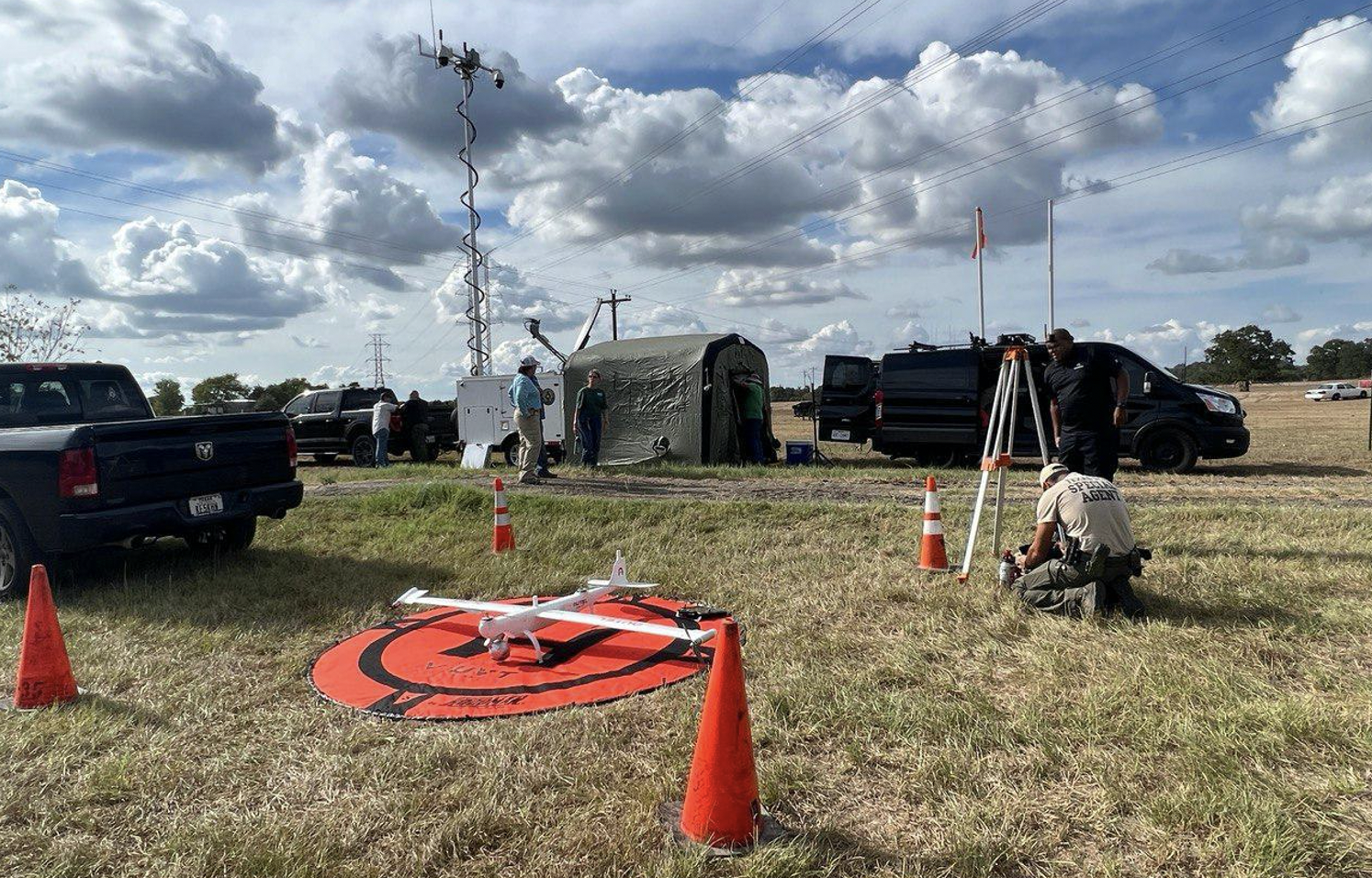 Texas DPS Officer Ben Tristan depoys a Dragonfish during the Pine Pond Fire, August 2022. [Credit: Texas A&M Forest Service via Incident Information System]
The Dragonfish had powerful capabilities, but they weren't immediately apparent, and it was easy to assume it was just like a quadrotor, only larger. After explaining its role, Tristan was able to use the Dragonfish to its full potential, providing overwatch, monitoring hotspots, and checking at-risk homes behind the fire line.
One key feature was its coordinate display, where GPS coordinates were displayed at the center of the camera frame. This allowed commanders to direct ground crews to precise locations, especially useful for slow-moving assets like bulldozers.
Another useful feature was simply its flight time. With a two-hour endurance, the Dragonfish could respond to multiple requests for overwatch, or check multiple at-risk homes without stopping for a battery change.
The drone proved its worth to everybody at the scene, but it also demonstrated the need for training and knowledge of its capabilities.
In-House Training Solution
In 2021, Autel launched the Autel Robotics Training Course (ARTC), an industry-first certificate program for the Dragonfish. The online course trains pilots in the basics of the drone's assembly, maintenance, and flight systems. This standardizes knowledge for Dragonfish users and reduces in-person training time.
"We're…aligning with FAA standards so we can be the first drone manufacturer to require a certificate in order to operate the Dragonfish," said Mariah May, an Autel team member who worked directly with McBride to build the training program. "We've had some good feedback already that [customers] felt very prepared going into instructor training."
Jon McBride Interviewed by Chris Fravel 
A Busy Year    
The Dragonfish isn't the only Autel drone to receive the spotlight this year. The consumer-focused EVO Nano and Lite series both won several design awards, including Red Dot and IF Design Awards in 2022.
The year took Autel around the world, from Malaysia to Saudi Arabia, and to every corner of the U.S. They're looking forward to an even better 2023, with new products and continued support for the thousands of people who trust their drones to get the job done.
About Autel Robotics
Autel Robotics is a team of industry professionals with a passion for technology and years of engineering experience. Since its founding in 2014, Autel has always striven for customer-driven innovation and is continually working to raise the industry standard for drones. The company's headquarters is in Shenzhen, the heart of China's tech industry; it also has R&D bases around the world including Seattle, Munich, and Silicon Valley. For more information, visit https://www.autelrobotics.com, follow Autel Robotics on Facebook and Instragram  (@autelrobotics). or subscribe to the Autel Robotics YouTube Channel.