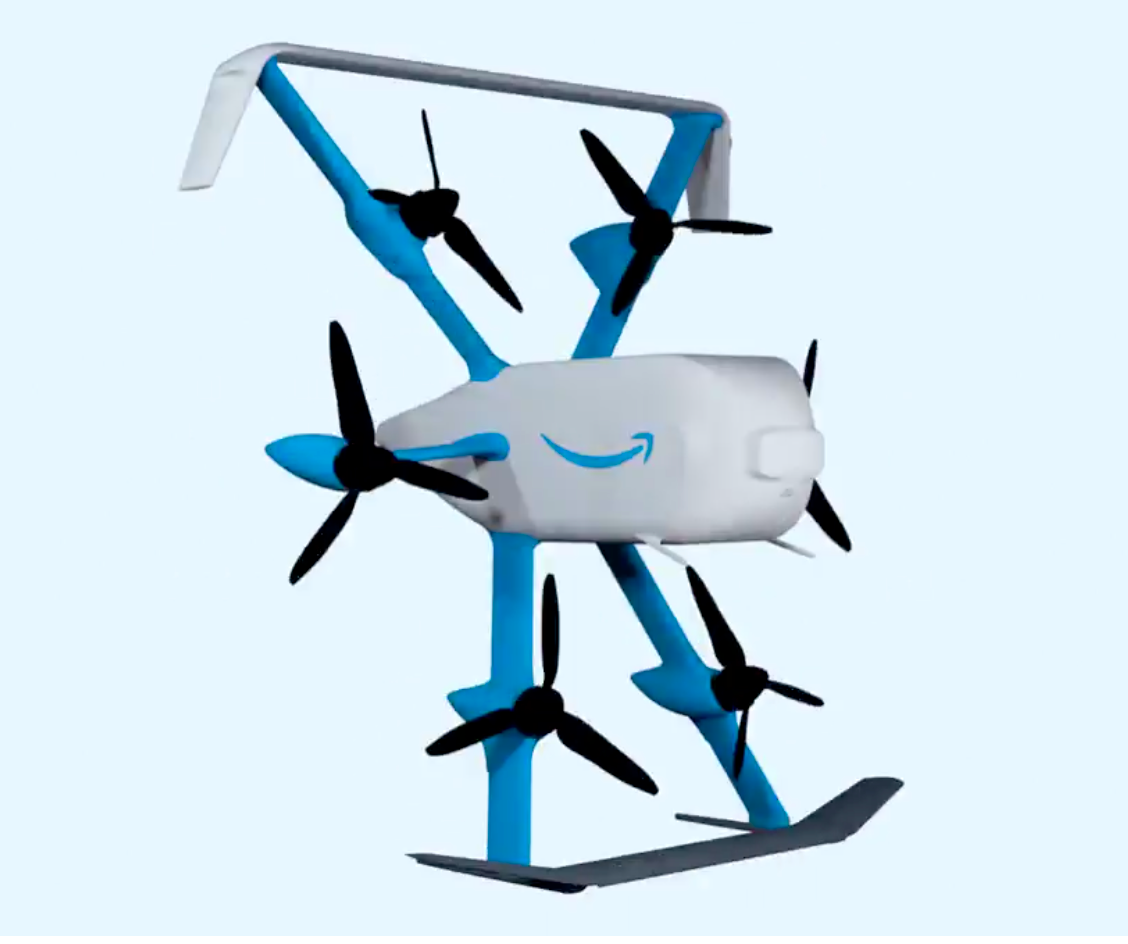 ---
11 November 2022
It appears to be a problem for guitarists playing at your local bar and the Amazon Prime Air fleet—being told to TURN IT DOWN!
On November 10, Amazon announced in a blog post that it was designing a new delivery drone to go into service by 2024, the MK30.
The new drone is smaller and lighter than the MK27-2 model the company plans to deploy in Lockeford, California, and College Station, Texas, before the end of 2022. Prime Air's current fleet has a delivery range of approximately nine miles, flies 400 feet high at a speed of up to 50 mph, and can carry packages weighing five pounds. The FAA gave its approval for Amazon's drone deliveries in 2020.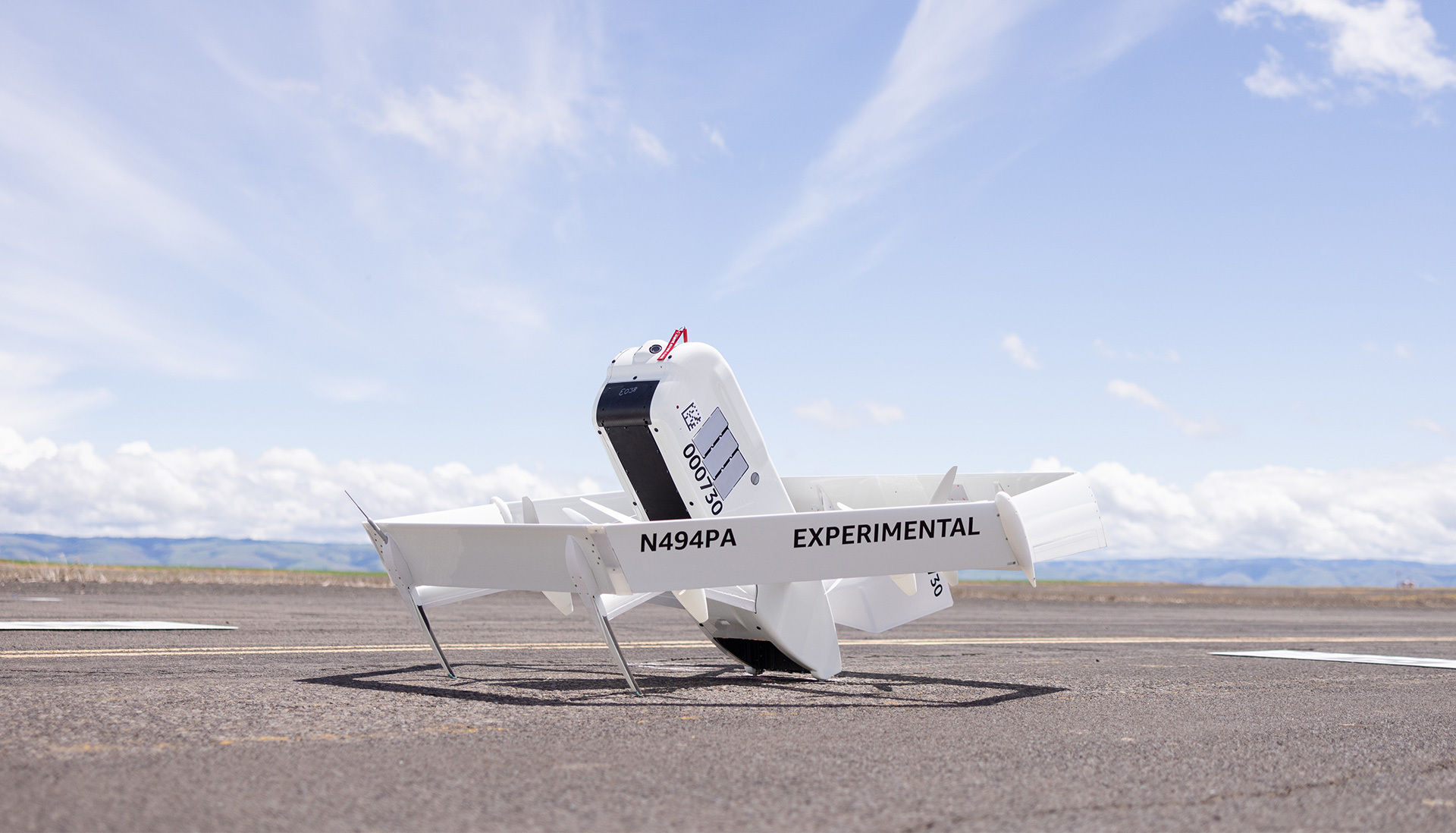 Already "old news"? The Prime Air MK27-2 delivery drone.
But even before "version 1.0" gets a significant, real-world launch, the upgrade is getting ready to roll.
The MK30 promises an increased range, new safety features, and the ability to do its job in light rainfall.
It's also quieter.
Responding to noise concerns from people living in the flight paths of Prime Air drone deliveries, the MK30 is being designed with custom propellers that should reduce the flutter, whine, and buzz by 25 percent.
"That's a game-changer," Amazon reported in the blog, "and we're very excited about it."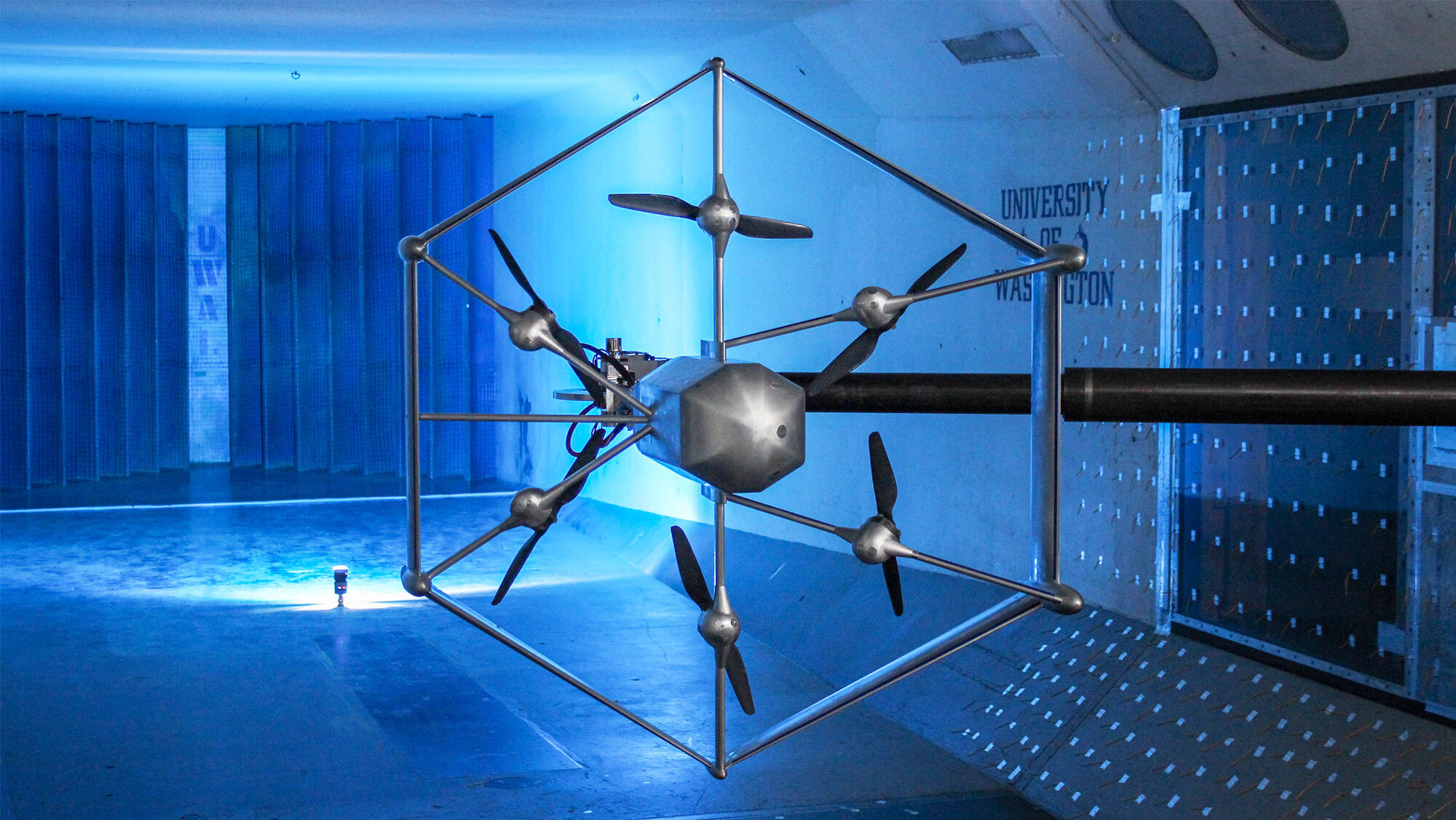 Testing the MK30 model.