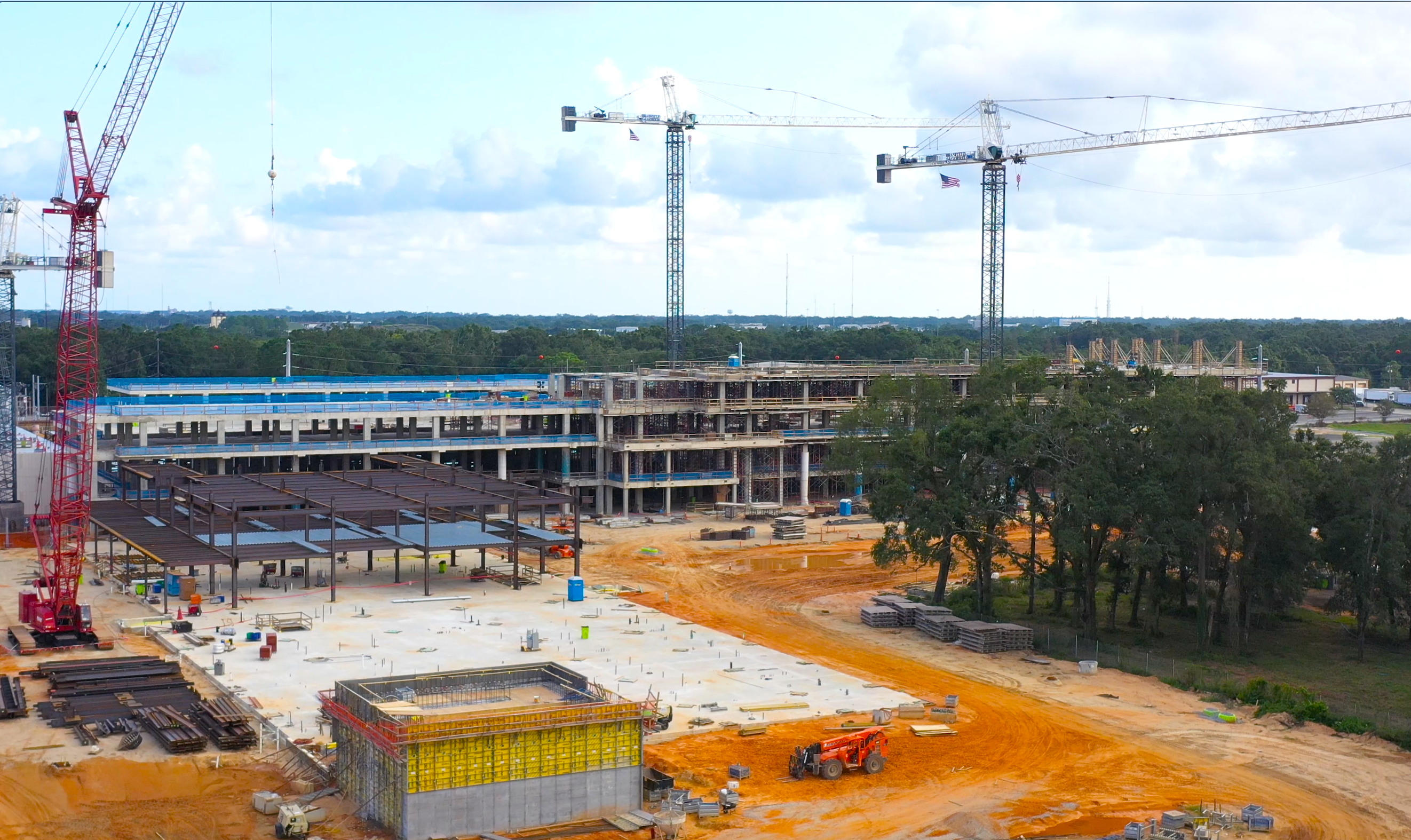 ---
18 November 2022
By Tanner
In recent years, the construction industry among several others, has witnessed a massive adoption of drone technology. Drone inspection services allow aerial progress monitoring and inspection assessments, along with hundreds of other emerging applications, that lead to safer job sites, better dissemination of information, more accurate and precise measurements, and dramatically improved workflow.
A study by McKinsey in 2016, highlighted the major reason for inefficiency in the construction industry is the slow adoption of new digital technologies. But gone are days when the conversation was about what could possibly be done with drone inspection services on construction project sites. Now, discussions focus on the best strategies for flying, capturing, and analyzing the data.
More and more construction companies are benefiting from professional drone inspection services. In fact, in 2018 alone, the sector saw a 239% increase in the adoption of drone technology due to their unparalleled record of providing increased safety, efficiency, and accuracy for construction projects.
With benefits like providing site managers, risk managers, and architects a literal bird's eye view of the entire project, drone inspection services prove themselves to be a natural fit for the construction industry. If you're a construction company owner, keep reading this article to find out how drone inspection services can add value to your business.
Construction Progress Videos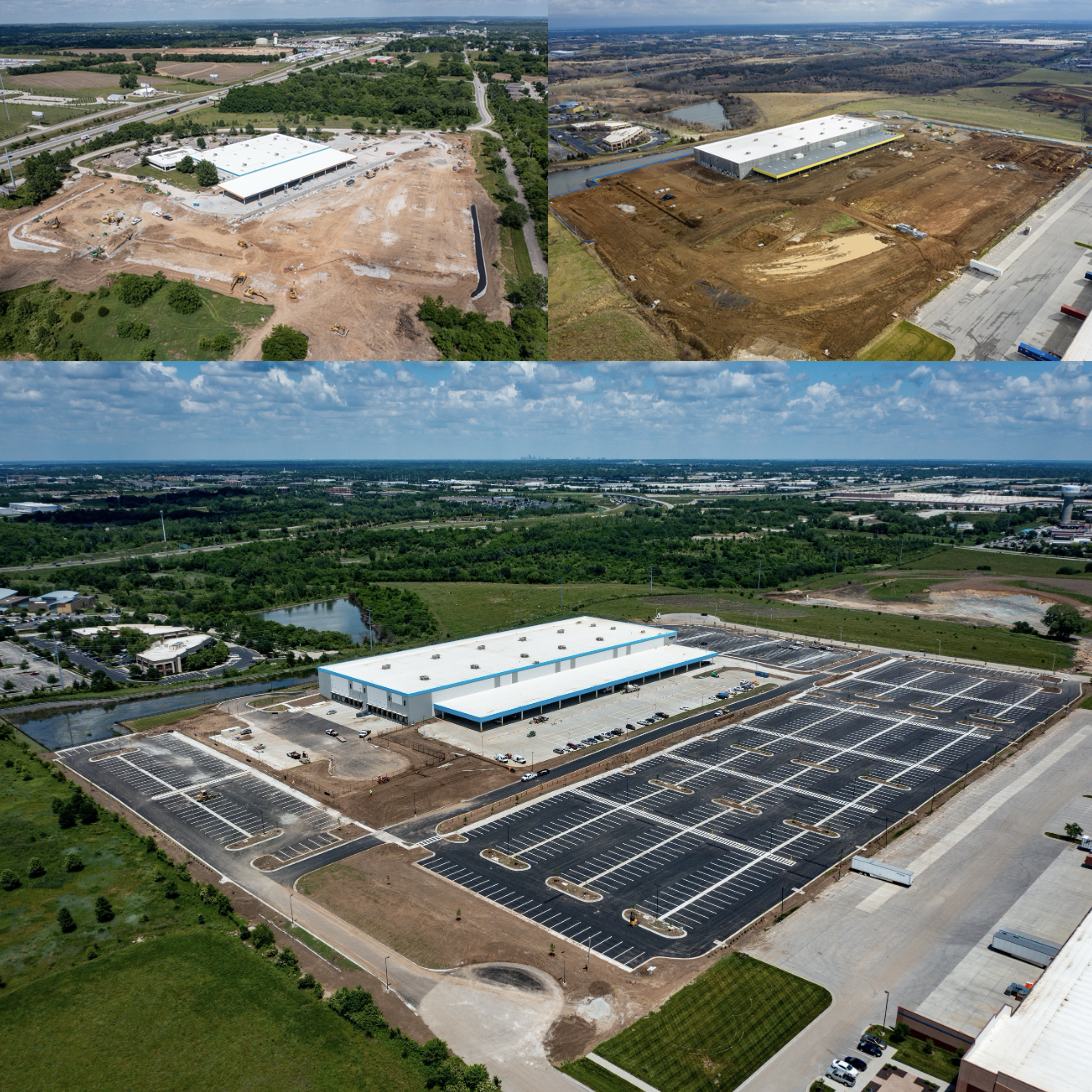 One of the most common and relatively straightforward applications for drone inspection services today is to make progress videos of the project. Construction companies can make these videos on a weekly or bi-weekly basis to give their stakeholders a "big picture" view of the progress of the project. These aerial view videos will allow project managers and other key operational personnel to assess the progress and compare that with their planning schedule. These drone footage can also help identify hazards on job sites and provide documentation for compliance with environmental regulations.
Beyond an Aerial Perspective
Drones allow the deployment of different kinds of cameras and sensors for different applications, such as installing a thermal imaging camera to look for compromised structural integrity areas or heat leaks. Construction companies can also use powerful applications of drone-collected data in virtual 3D models of construction projects. These drone-generated 3D models will provide a common view of the site and allow senior managers, supervisors, and construction managers to discuss projects from the same vantage point.
Better Marketing
From team working shots at the construction site to stunning final outcomes, modern drones with high quality footage have opened up a range of new possibilities for construction companies to market themselves. With a bird's-eye perspective, drone cinematic shots add dimension and movement to your content, leaving an impactful and awe-inspiring impression on your potential customers.
Mitigating Safety Risks
It is no surprise that the construction sector is one of the most dangerous. As per a report by OSHA, nearly a thousand workers died in 2019, representing one in five workers. These accidents included slips, falls, and ditch or scaffolding collapses. However, with drone inspection services, workers are no more required to inspect a specific area of concern by climbing hundreds of feet. Now, drones provide real-time data, video, or imagery from multiple angles, mitigating the risk of injury or death. Construction companies can optimize worker safety and save money by working with a commercial drone company.
Scouting Risky Trouble Spots
With drone photography's superior 360-degree view of roads, powerlines, structures, and pedestrian areas that may be affected by the project, your team can locate potential job site hazards and better map out a plan before they can arise as a safety risk.
Mitigating Financial Risks
Regular site monitoring with drone inspection services can also help construction companies to avoid overages, cost overruns, and unexpected roadblocks by helping managers easily identify potential financial risks before they flare up.
Mitigating Legal Risks
Legal problems like new zoning issues, lawsuits, and regulation changes can easily derail even the most well-organized and well-planned construction projects. But, construction companies that keep a record of the project's progress with drone solutions have enough data and evidence that can be leveraged as a powerful tool when appearing before a zoning board, court, or municipal council to demonstrate correct procedures and due diligence from the start to finish.
Improving Future Risk Analysis
With the vast array of data streams through drones, such as still images, video, LiDAR, and thermal, risk managers can use telemetry from past projects to identify previously unknown risk factors and benefit future projects with improved planning.
Partner With Blue Nose Aerial Imaging For Your Construction Projects
Blue Nose Aerial Imaging is a veteran-owned drone services franchise. We are a premier full-spectrum drone services provider with years of experience with drones and the construction industry. From Washington to Florida and New York to California – we are the only franchised commercial drone services provider in the United States. Our professional pilots would be happy to provide drone inspection services to assist you with your next project. From small-time to city-sized projects, our skills can keep up with the demand. Get in touch with our professional pilots to discuss your next construction project today!