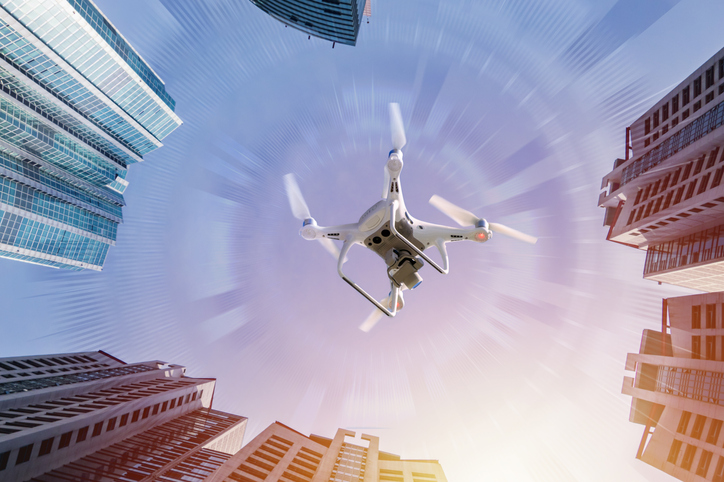 ---
The amount of drones that are being released each year is quite amazing. Because there are so many new advancements, the market for second-hand drones has increased exponentially. 
As with any second-hand item, you should still be wise and selective when purchasing a second-hand drone. It is important to keep in mind that this is not something that will just sit on top of your desk or bookshelf for some time. Whether you are purchasing a drone as a hobby or for commercial purposes, this is something that may have experienced some crashes, so it is imperative to know what to look out for when purchasing a drone second-hand. Here are some of the most important things you should look out for when purchasing a second-hand drone:
1. What was the drone used for?
Was the drone used as a hobby or for commercial purposes? When inquiring about the drone, you should establish a rapport with the seller and understand what they used the drone for. Why are they selling it? Are they no longer using the drone or plan to purchase an upgraded version?
Asking such questions is important and will give you a true idea of the seller's intentions and whether or not they are trustworthy. If something is off about the seller and their answers (or lack thereof), don't be afraid to walk away. This is your money after all.
2. Is the drone registered?
Ideally, the drone has already been registered by the seller. However, the only exception to this is if the drone is under 250 grams and was only being flown recreationally. This is important because it can ensure that the drone was being used for lawful purposes. 
If the drone was used for recreational purposes and has already been registered by the previous owner, then they will not need to de-register the drone. For recreational use, the only thing that will need to be done is that the new owner will need to register with the FAA. 
However, drones that have been registered under Part 107, will need to be de-registered. As the new owner, you will need to re-register the drone as new. 
3. Check the overall condition 
It is extremely important to check the overall condition of the drone. This means you should look for any dents, scratches, or cracks on the body of the drone. You want to look for these details in case the drone has crashed at some point. It is common, but it should be disclosed by the seller. 
Additionally, you should be on the lookout for any signs of damage from humidity. This could be indicated by corroded metal parts, such as screws or mounts. Some drones have a humidity sticker that indicates any humidity damage so that is another thing to look out for. If there is any humidity damage, it can cause issues with the electrical circuits. 
 Another indicator of damage are signs of the drone being repaired. This could look like parts or panels that are mismatched, or certain parts that look weathered, while other parts look brand new. However, as long as the seller discloses this, it should be a non-issue. 
4. Battery life
Another important factor to look out for when buying a drone second-hand is the battery life. There are companion apps that are able to tell how many cycles the battery has gone through, which will be helpful in indicating whether or not the battery will need to be replaced. Typically, the standard value should be about 150 battery cycles. However, anything beyond that would mean that the battery has no commercial value. When taking a look at the battery, you should also do a visual inspection to ensure that there aren't any corroded terminals or swelling. If the battery terminals seem to be damaged, the battery should be replaced. If the battery condition seems to be a problem or has been overused, then the cost of the battery is something to keep in mind when purchasing a second-hand drone. 
5. Check the condition of the camera
If you are purchasing a camera drone, be sure to check the condition of the camera and gimbal. These parts can be easily damaged if not taken care of. Look out for scratches on the camera lense or signs of dust or oil. Also, you should make sure that the camera's gimbal moves along the maximum range of motion without any problems. 
6. Check the flight logs
While you can ask the seller for the flight logs, you shouldn't take their word for it. Ask to actually see the flight logs. This can be done using an app or desktop software. If a drone has been used for a few hundred hours of flight time, then it will need major maintenance soon--so this is something important to keep in mind. However, if the flight log has many hours shown, then it doesn't necessarily mean that it isn't a good buy. In fact, many experienced drone pilots keep up with maintenance and replacements when needed. With that being said, it is a good idea to purchase from someone who is a professional drone pilot, as they understand the necessities when it comes to maintenance. 
7. Do a test flight
The ultimate test for any drone is a test flight. If you have adequate knowledge and experience in flying drones, the seller should feel comfortable with you doing a test flight. This will help you ensure everything is working properly.  
If you plan to purchase a second-hand drone, then the factors mentioned above are imperative to consider. Additionally, you should always check the market to see how much the particular drone you are buying goes for. Lastly, ask the seller if there is still an existing warranty for the drone, which can increase its value exponentially. 
Buying a second-hand drone isn't a bad thing. Because this particular market is fast-paced, you just want to make sure that you are making the right decision when doing so.