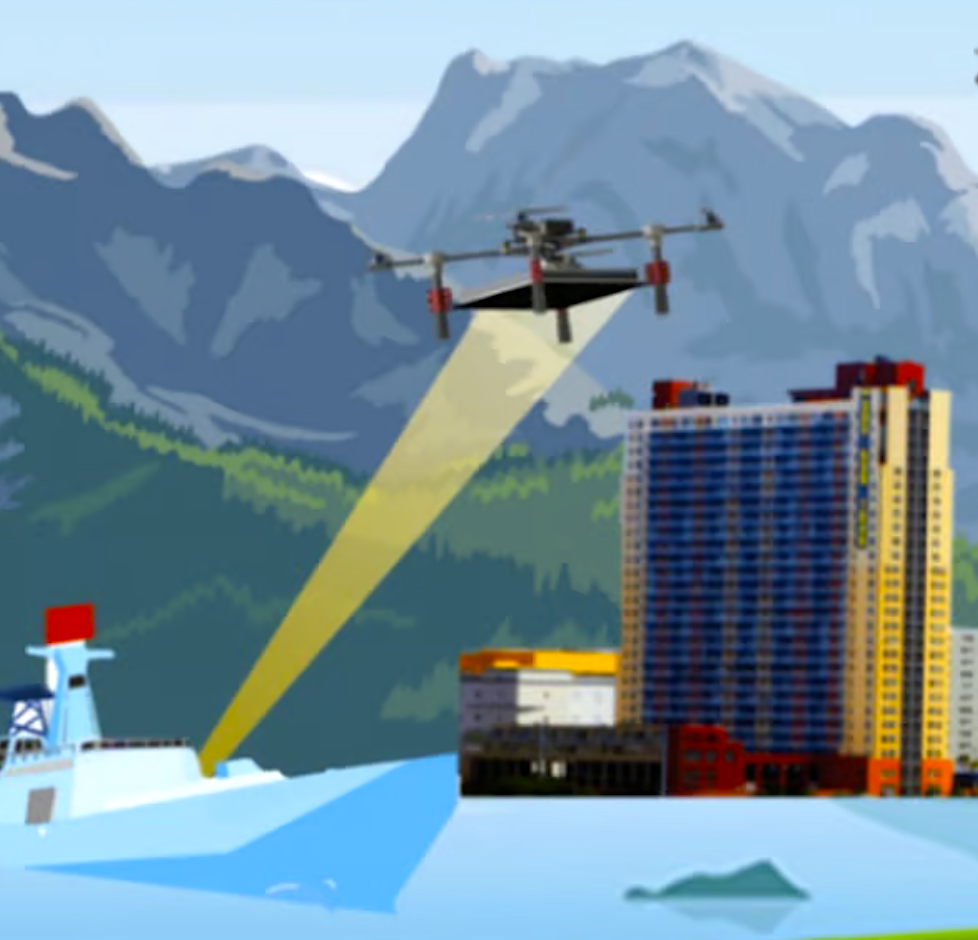 ---
Above photo of optics-driven drones courtesy of Northwestern Polytechnical University.
09 January 2023
Researchers in northwest China are using high-energy laser systems and photoelectric conversion modules to convert light energy into electricity, and therefore power a drone for unending flight.
Professor Li Xuelong and his team from Northwestern Polytechnical University's school of artificial intelligence, optics and electronics has reported they have combined an autonomous charging process with intelligent signal transmission and processing technology.
"Highlights of the research are 24-hour intelligent vision tracking system and the autonomous long-range energy replenishment for optics-driven drones," announced the team on NPU's official WeChat account, after conducting successful field tests of indoor, outdoor day time, and outdoor night time flights.
Of course, when a drone is let loose in the airspace for extended periods, tracking it precisely becomes a critical concern, and the researchers acknowledged this was the first challenge.
Happily, the team's tracking algorithm delivered successful tolerance with illumination, scale, and rotation. It also proved workable in a number of environments to achieve accurrate positioning of drones. However, to allow for distant transmission of wireless energy, Li's team had to diminish the attenuation of a laser beam in the atmosphere. The solution was adaptive beam-shaping technology that autonomously adjusted its intensity, diminishing any problematic or negative episodes of air turbulence and density changes in the atmosphere. A safety feature was also added to the algorithm that automatically brings laser power to a safe range whenever an object or obstacle is identified in the path of the beam.
"In some time-consuming missions, such as searching for tourists trapped in flash floods, the continuous flight of drones will greatly save precious rescue time," stated the Northwestern Polytechnical University report. "Optics-driven drones are expected to deeply participate in social governance, such as traffic control, security patrols, rescues in disasters, and contactless logistics. In the future, large drones can be transformed into air buses to build a three-dimensional traffic network. We can even create a 'low-altitude satellite' or 'artificial moon' with this technology."
Other News: China's Solar-Powered "Drone Satellite"