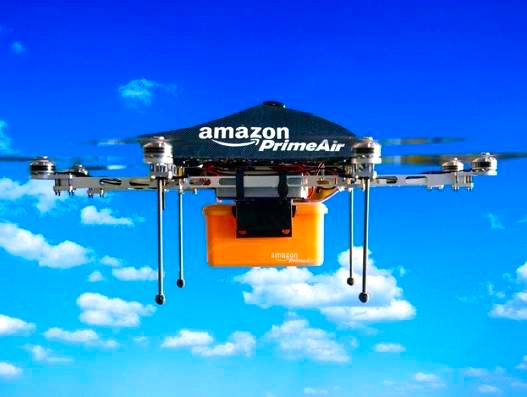 ---
23 January 2023
One of Amazon founder Jeff Bezos' pet projects may be in trouble.
The company's Prime Air drone-delivery service—which Bezos famously unveiled on 60 Minutes in 2013—is facing layoffs from Amazon CEO Andy Jassy's cost-cutting program. In Amazon's largest headcount adjustment ever, more than 18,000 jobs are expected to go away.
Although, at press time, Amazon was not releasing official numbers of Prime Air employees let go, an unofficial—and since deleted—post from an employee leaked that half of the Prime Air team was MIA.
In his mission to cut expenses, Jassy appears to be focusing on what are considered Amazon's "unproven" initiatives, such as Alexa, the robotics division, and physical stores. Apparently, Prime Air has been added to the hit list. 
For its part, Prime Air has been tortured by challenges. A recent article by Bloomberg—curated by The Droning Company—called out the program's safety concerns and crash rate. Amazon's U.K. drone operations were scaled back in 2021, and the Prime Air team was plagued by high turnover—allegedly due to pressure to hit ambitious internal deadlines. Sources have said the drone-dellvery layoffs were not unexpected, given the division's challenges and struggles, and that the cuts hit employees populating the flight testing, systems engineering, design, and maintenance teams.
Amazon claims it remains committed to drone delivery for its two initial test programs in College Station, Texas, and Lockeford, California, but that is a long way from the company's vision of delivering 500 million packages in major U.S. cities via drone by the end of the decade.