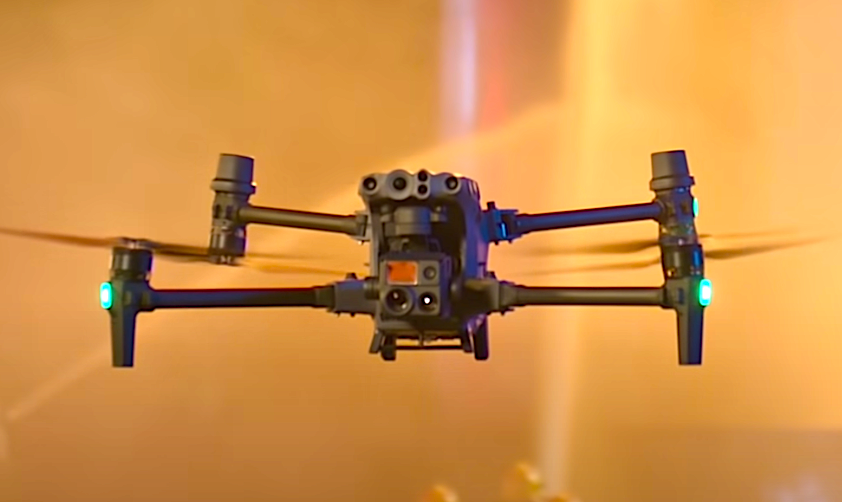 ---
After facing accusations from the government of Ukraine for complicity in Russian attacks on the country, the biggest drone maker in the world has stopped business operations in Russia and Ukraine.
Shenzhen, China-based DJI stated on Tuesday that "it is internally reassessing compliance requirements in various jurisdictions," and would "temporarily suspend all business activities in Russia and Ukraine in light of current hostilities."
In a previous statement in March, DJI reiterated it did not market or sell products for military use and "unequivocally opposed attempts to attach weapons to our products." The firm also pledged to abandon distributors that did not commit to refuse the sale of DJI's products "to customers who clearly plan to use them for military purposes, or help modify our products for military use."
"We absolutely deplore any use of our products to cause harm," the company remarked to CNN Business.
The move to halt business in Russia and Ukraine comes after Ukrainian Vice Prime Minister and Minister of Digital Transformation Mykhailo Fedorov posted a letter on Twitter to DJI founder and CEO Frank Wang, alleging that DJI drones were being used to launch missile attacks on his country.
DJI's decision is a rare one for Chinese business entities, as many companies there have continued to operate in Russia and/or remain silent on the invasion—even while other huge international corporations such as Apple, IBM, and Ford have scaled down or outright cancelled all business with Russia.