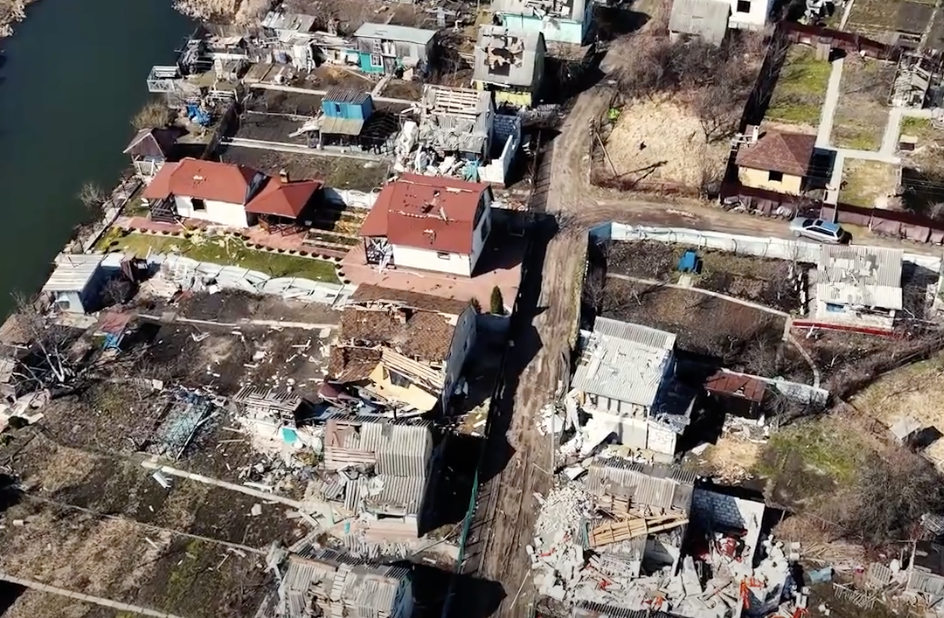 ---
Drone technologies can make the difference during active emergency, medical, and disaster response situations. From assisting search and rescue operations to delivering medical supplies to dangerous and hard-to-reach areas, unmanned aerial vehicles (UAVs) are helping emergency crews reduce response times, increase situational awareness, and improve overall efficiency.
In addition to providing first responders with cutting-edge solutions, many drone companies are focused on training pilots to ensure they understand how to properly operate UAVs during critical missions.
Draganfly has a long and proud history of supporting emergency crews and humanitarian aid operations globally. For more than two decades, the company has developed innovative drone solutions, software, and artificial intelligence (AI) systems that continue to improve public safety.
Recently, Draganfly has been working with Revived Soldiers Ukraine (RSU) to provide aid to Ukrainians affected by the ongoing conflict with Russia. The company has successfully completed deployment and virtual training of the three drone systems it donated to the non-profit organization.
Here, Draganfly President and CEO Cameron Chell explains working with RSU following the delivery of the company's initial Medical Response Drone.
What was covered during the virtual training with RSU's drone operators?
Chell: When Draganfly provides training to drone operators, the objective is to ensure they can safely and properly pilot UAVs in a variety of scenarios. It is very important for us to understand what sort of experience the participants have operating UAVs.

Working virtually with Revived Soldiers Ukraine, we were very pleased to learn that one of their pilots had extensive experience with advanced drone systems similar to Draganfly's Medical Response Drone. This is crucial for managing deliveries in active emergency, medical, and disaster response situations.
How is RSU using Draganfly's drone solutions across Ukraine?
Based on the conversations Draganfly has had with RSU, crews are using the company's drone solutions to safely access hotspots and provide humanitarian aid in major Ukrainian cities including Kyiv and Kharkiv. It's important to note that Draganfly's Medical Response Drone can effectively carry up to 35 pounds. When equipped with the company's temperature-managed Medical Response Payload Box, crews can safely transport temperature-sensitive medical supplies such as blood, insulin, vaccines, and other essentials to communities in need.
Prior to training RSU's drone operators, you were working with EMS personnel in Texas on how to properly pilot drones and handle deliveries during active emergency, medical, and disaster response situations. Is the same training module that was developed in Texas being used in Ukraine?
A major difference between working with drone pilots in Ukraine and operators in the United States is that pilots in the USA need to adhere to the guidance provided by the Federal Aviation Administration (FAA). In Spring Branch, Texas, Draganfly has been conducting test flights and gathering professional input from emergency crews on how to best to configure our drone operations to complement existing first responder practices.
In Ukraine, the situation is constantly evolving. We are working with first responders to ensure that they can safely provide aid to communities in need.

In both cases, Draganfly is honored to be providing emergency crews with drones and training that will help them reduce response times, increase situational awareness, and improve overall efficiency.
In addition to training emergency crews out in the field, Draganfly's team is sharing its insights in the classroom. Tell us more about the work the company is doing with Alabama State University.
Draganfly is grateful for the opportunity to work with ASU to ensure students have the skills and knowledge they need for a rewarding career in the drone industry. During our Drone Pilot Training program last semester, some of our pilots were able to share their background and experience with the class.

The Draganfly Drone Technology Course that we launched in June is another great opportunity for aspiring pilots. The program at ASU provides an introduction to UAVs and explores advanced topics including regulations, navigation, and proper airspace operations.
The course also includes a Federal Aviation Administration (FAA) Part 107 drone preparation course. To fly drones under the FAA's Small Unmanned Aircraft Systems (UAS) Rule (Part 107), a Remote Pilot Certificate must be obtained. The certificate demonstrates that pilots understand the regulations, operating requirements, and procedures for safely flying drones.

Safety is the foundation of the aviation industry and the trust that it instills is paramount. To ensure the highest level of safety, Draganfly is committed to providing students with robust education programs. Proper education and training is crucial as the industry continues to grow.

WATCH! Draganfly's First Medical Response Drone Deployed in Ukraine
More on Draganfly 
In addition to working with Revived Soldiers Ukraine, EMS personnel in Texas, and Alabama State University, Draganfly is looking for new ways to share its vast industry knowledge with aspiring drone pilots. The company has begun to explore integrating its drone pilot training program into the Drone Racing League's Simulator (DRL SIM) on PlayStation, Xbox, Steam, and Epic Games.
DRL's true-to-life drone racing video game helps players level up their drone skills, custom build quads, and compete against friends through unique tracks in legendary locations including the NFL's Hard Rock Stadium in Miami, the U.S. Air Force Boneyard, and a Kingdom along the Red Sea. As part of Draganfly's partnership around DRL Labs, the league's innovation hub, users will be able to virtually operate Draganfly's drone solutions in a number of active emergency, medical, and disaster response scenarios.