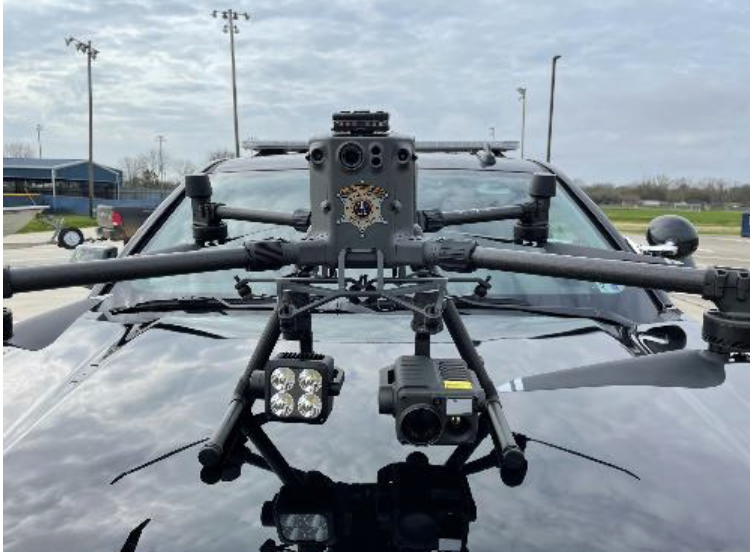 ---
14 August 2023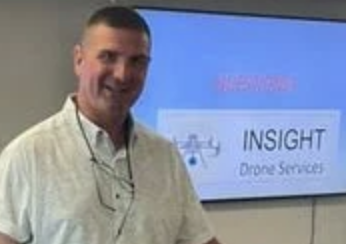 By Bryan Sprankle, CEO, Insight Drone Services, LLC
Small Unmanned Aerial Systems are an amazing law enforcement tool, and they are increasingly being utilized by various law enforcement agencies nationwide to great effect for a multitude of purposes. The affordability and adaptability of drones make them a go-to asset for public agencies for missions such as search and rescue operations and surveillance of suspects.
However, is your agency properly trained, licensed, and authorized to fly?
As I have traveled across the country speaking with multiple agencies the surprising answer is to this question is a resounding, "No."
All sUAS operators piloting sUAS between 0.55 and 55 pounds are required to be licensed by the FAA to fly. Civilian commercial drone pilots must obtain a commercial sUAS Pilots License under FAA rule 14 CFR Part 107. Public agency operators (including Federal, State, and tribal), law enforcement, and other public safety pilots may fly with a 14 CFR part 107 Commercial Pilots License, OR fly under the statutory requirements for public aircraft (49 U.S.C. §40102(a) and § 40125) and operate with a Certificate of Authorization (COA). Under this statute public agencies are granted the ability to "self-certify" sUAS operators for flights performing governmental functions. Simply put, public agency pilots are surprisingly authorized by the FAA to fly drones without any requirements to be formally trained or licensed to any established standard. This obviously creates a great disparity from agency to agency with regards to the level of training and the adherence to federal rules and laws pertaining to their flights. Some agencies are simply "flying rogue" and are blissfully unaware of any rules or regulations pertaining to sUAS operations. It is only a matter of time until one of these rogue public agencies is embarrassed and made an example of by the FAA or through fines or lawsuits.
Some agencies believe the solution is to have all their pilots obtain a 14 CFR Part 107 license. This is an option, and something that ALL sUAS pilots should eventually strive for as they progress in the field. The 14 CFR Part 107 training and certification process is informative and contains valuable information regarding the safe operation of sUASs in the National Airspace System. The process for obtaining the license takes approximately 6-8 weeks on average of self-study, followed by an exam for a small fee. However, this credential widely misses the mark for law enforcement operations with sUASs. For example, all law enforcement officers must obtain a valid drivers license to perform patrol duties, but simply having a drivers license does not fully prepare a police officer to conduct a traffic stop or a vehicle pursuit! It helps, but there are obvious additional training requirements and considerations.
There are several pros, cons and differences between flying with a commercial 14 CFR Part 107 license and flying under a public agency COA that must be understood and taken into account. As stated above, commercial sUAS Pilots require a 14 CFR Part 107 sUAS license issued by the FAA to fly commercially for profit. Commercial pilots are subject to all airspace restrictions and all 14 CFR Part 107 rules and regulations. A key difference is realized when a sUAS pilot requests clearance or waivers for flight in controlled airspace. For a commercial sUAS pilot, gaining clearance to fly in controlled airspace may take up to 72 hours for approval depending on LAANC (Low Altitude Authorization and Notification Capability) availability. Therefore, these types of flights in controlled airspace typically require advanced planning and coordination with air traffic control or airspace managers.
Public agency sUAS pilots are still subject to all the same airspace restrictions and all 14 CFR Part 107 rules and regulations. However, due to the time sensitive or emergency situations that public agency sUAS pilots may find themselves in from time to time; waiting up 72 hours for clearance to fly in controlled airspace is problematic. Therefore, operating a sUAS under a standing jurisdictional COA with airspace waivers in these types of emergency situations is the better option.
To further complicate matters for public agency sUAS pilots, there are Fourth Amendment issues that must be taken into consideration before, during and after sUAS flights. The Fourth Amendment protects the right of individuals to be free from unreasonable search and seizure by the government. Public agencies will want to ensure that the constitutional protections of the citizens they are sworn to protect are not encroached upon during sUAS operations, and they must understand when search warrants are required for flights.
There are hundreds of private companies available to train prospective commercial pilots in obtaining their 14 CFR Part 107 licenses. Additionally, there are various advanced courses for commercial pilots to learn about different the functions and systems associated with sUAS flights. However, there are currently very few private companies with the training, knowledge, and expertise to guide and train public agencies on the latest state and federal laws pertaining to public agency sUAS flights. Furthermore, public agencies receive little guidance or training on how current case law defines the legalities of their flights. Public agencies need a course of their own that combines both the legal knowledge required for law enforcement flights with an in-depth understanding of the 14 CFR Part 107 FAA rules, regulations, airspace approval requirements and Crew Resource Management.
I created Insight Drone Services to be the solution. I've assisted multiple public agencies in building a complete sUAS program by providing them with the knowledge and crucial real-world training required for public agency sUAS pilots. My "Drone Operations for Public Agencies" course is currently setting the bar for public agency sUAS training nationwide. The reason behind the success of my course is my unique experience and background.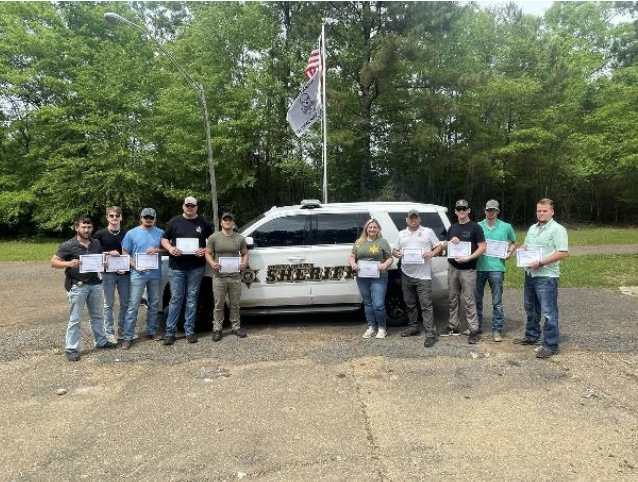 I graduated from the Marine Corps Officers Candidate School in 1998 and reported for duty as a Platoon Commander in an Air Defense Battalion. Ironically my first introduction to drones and BATs (Ballistic Aerial Targets) was their use as targets. My task then was to shoot them down with Stinger missiles! As I advanced in the Marine Corps, I found myself in various aviation related roles such as an Aviation Close Battle Coordinator and an Airspace Planner. I deployed in these roles to both Iraq and Afghanistan. Throughout my military career I gained critical knowledge and insight into aviation systems, airspace, and aviation command and control.
In 2014, I retired from the Marine Corps and was hired by the Bossier Parish Sheriff's Office in Louisiana. In part, due to my background and aviation related experience I was selected to join the Bossier Sheriff's Office Drone Unit in 2017. In this capacity I have flown numerous law enforcement missions around the state. In 2019, I was promoted and selected to lead the Bossier Sheriff's Office Drone Unit and have been training law enforcement pilots ever since. In 2020, I obtained my commercial 14CFR Part 107 Commercial Unmanned Aerial System (sUAS) pilot license and began to fly commercial sUAS flights in my free time. I also joined the FAA's Safety Team (FAAST) to learn and assist other sUAS pilots with safety related concerns. sUAS flights are my passion, and I have thousands of flight hours on various sUAS platforms.
Through these various experiences and roles in the military, law enforcement, and the private sector I have seen firsthand the usefulness of sUASs in a variety of applications. I understand the concerns of the field from a variety of perspectives. I know that we as public agency sUAS pilots can and should do better. We must set the example, be knowledgeable, and safely work with our private counterparts in the commercial sUAS industry. Don't wing it and put your agency's reputation at risk. Seek the training and knowledge required to properly and safely use these great new law enforcement tools.
For more information about the "Drone Operations for Public Agencies" course, please contact me at insightdrones@outlook.com.