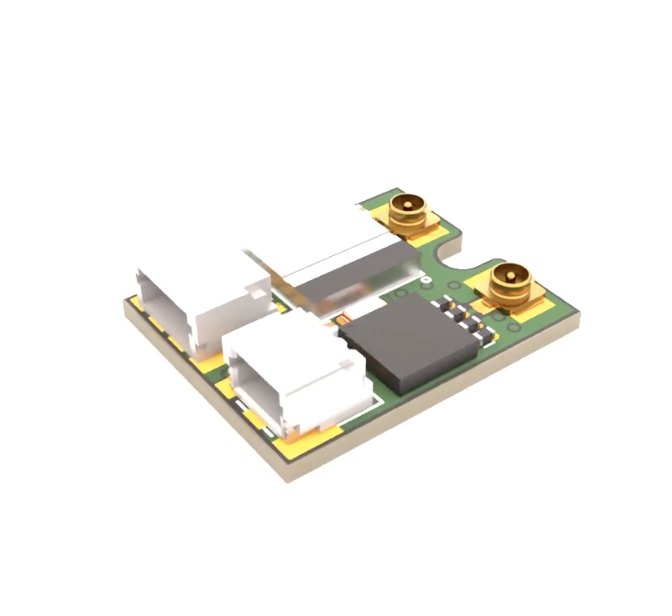 ---
16 June 2023
The upcoming new drone rule by FAA, forcing nearly all pilots to use Remote ID when enjoying their hobby after September 16, 2023, hit the wall of rejection. Many hobby pilots and aeromodelers believed that Remote ID would be canceled, or at least the category of lightweight and custom-built drones would be removed from the final regulation.
None of this has happened so far, and with the upcoming date, many pilots are starting to panic, calling the whole Remote ID idea one big b***s***.

Luckily, companies are trying to come up with solutions that would help hundreds of thousands of such pilots (estimated number of Academy of Model Aeronautics members) become RID-compliant without rugged hustle. Dronetag launched a new product called poetically Dronetag BS, tailor-made for everyone who wants to get the Remote ID off their table with the least effort and bucks possible.

"Even though we call Dronetag BS for Basic Solution, our mission is to help spread the idea of Remote ID and prove that drone identification is no 'BS.' The world of drone flying evolves quickly, and without effort to improve identification, we can't think about advanced operations such as BVLOS flights, autonomous fleets, urban drone delivery or integration of unmanned and manned air traffic within one space," explains the idea behind the new product Lukas Brchl, the co-founder and CEO of the Dronetag company.
To understand the mission of Dronetag, read about Dronetag's way of making flying safe or view the interview with their CEO we made at Xponential 2023 in Denver, Colorado.
Watch


Dronetag BS: Making Compliance Accessible
Dronetag BS is the most affordable solution for drone hobbyists, aeromodelers, and FPV pilots to meet the FAA's new Remote ID standards. Their number in the U.S. is nearing 300,000 (according to AMA), and the demand for affordable compliance solutions has accelerated in the last months. As aeromodelers do not plan to invest in premium products costing $100+, Dronetag came up with a bare-minimum solution that has been available since May.
Weighing just 0.105 oz (3 grams), including antennas, Dronetag BS is a compact, user-friendly device that equips any drone with a standalone RID device. Bluetooth-powered Broadcast RID with 3 km range and GNSS module fully satisfying FAA's requirements. The only installation the device needs are two U.FL antennas, Bluetooth + GNSS, and power input. The Dronetag BS comes for a price of $89 as a no-fluff solution, yet it is still compatible with Dronetag App for managing your drones and RID devices, checking flight zones and scanning active drones in your area.
However, if you own a DJI or any other branded off-the-shelf drone with sealed-off hardware, the better option is Dronetag Beacon, priced at $199. You can easily attach it to any drone without pulling out any wires. Beacon is a fully independent device with a built-in battery, Bluetooth RID, accelerometer, antennas and many other features. What is more, you can quickly swap it between all your drones. The same applies to the high-end Dronetag Mini, allowing both Broadcast (Bluetooth) and Network (LTE) Remote Identification that costs $299, and we covered it in our sneak peek into the Dronetag's Mini.
The company also offers Dronetag DRI Module, which might look like a great way to save some cents, but it is a highly specialized device dedicated to drone manufacturers. The RID policy requires them to produce RID-compliant drones (called Standard Remote ID drones in the EU), and this is the solution that allows manufacturers to equip their new models with RID-ready hardware. Any use by individuals is not supported by Dronetag, leaving you with the Dronetag BS as the most affordable option or Dronetag Beacon if you don't mind investing in premium gear and you will appreciate the option; using a single RID transmitter for your whole fleet.
All Dronetag products can be ordered online with $30 shipping to the U.S. or purchased at U.S. resellers.
The Full Package
The Dronetag BS offers more than just compliance. This device comes paired with the Dronetag multi-platform mobile app, enabling users to browse real-time flight data, plan flights, check airspace zones, and stay updated about nearby hazards. All this can be accessed subscription-free, ensuring drone hobbyists can enjoy their flights safely and responsibly without fearing regulatory breaches.

Skillfully crafted BS come with handy features that might not seem obvious, and hardly any competitors offer them. The tiny device has a flash memory to store a few hours of flight data. Also, thanks to an integrated supercapacitor, you can freely power-cycle your aircraft without losing your GPS fix. With radios Futaba, Spektrum and similar, you can even turn Dronetag BS into a telemetry module by connecting the aircraft radio transmitter to the JST connector (3 or 4-pin). And we also have to mention the option to use GNSS of Dronetag BS to enable GPS rescue for Betaflight FCs users.
To sum it up, the main features of Dronetag BS are:
Flexible mounting via double-sided tape or velcro
Optional casing in heat-shrink tube
Device management via Dronetag App
External Antennas for Bluetooth and GNSS
Powered from aircraft VIN or Battery
Flash Memory for flight data logging
ASD-STAN EN 4709-002 & ASTM F3411-22 compliant
Betaflight controller integration for GNSS
Futaba and Spektrum Telemetry Module
And if you are interested in technical details, we add the table of specifications:


Specifications

Remote ID types

Direct (EU) / Broadcast (US)

Short-range radio

Bluetooth 2.4GHz

Average current consumption

15 mA

Maximum current consumption

50 mA

Mounting

Adhesive or velcro

Operating temperature

-40°C to +85°C (-40°F to 185°F)

Dimensions

17 x 14 x 5 mm (0.66 x 0.55 x 0.19 in)

Weight

1 gram (0.035 oz)

Supported baud rates

Standard ones (configurable in the Dronetag App)

Input voltage

3.3 – 17V

Input voltage regulator

Low-noise buck converter

Remote ID Standards

ASD-STAN EN 4709-002 & ASTM F3411-22

Certifications

Uses FCC/CE-approved radio module

Remote ID technology

Bluetooth 4.0 Legacy + 5.0 Long Range
"Dronetag's mission is to make drone flying accessible, safe, and enjoyable for everyone, and our device Dronetag BS is a major leap forward in that direction," said Brchl. "We are confident that this product will prove to be a game-changer in the industry, making it easier than ever for aeromodelers and FPV pilots to comply with regulations while enjoying their favorite hobby. Maybe the honest name of this device will even make their day; who knows."
Beyond the RID-Compliance Solution
The Dronetag family of products for aeromodelers, professional pilots, drone manufacturers, and unmanned air traffic integrators comes with useful software companions. We already mentioned the free Dronetag App to manage your fleet and store flight data. The Dronetag team has recently launched the open-source Drone Scanner, an application you can use to identify any aircraft in your surroundings. It uses your smartphone hardware to receive Remote ID data, and it is the only application working on iOS and Android without any subscription needed.
Drone Scanner's ratings often mention a lack of detected drones. It is mainly a problem of the Apple operating system that doesn't allow third parties to access smartphones' hardware fully; Drone Scanner on the iPhone struggle with RID transmitted over Wi-Fi. And then there are disappointed users bashing Drone Scanner for not revealing the truth about the deep state. The lack of detected drones in the air is simply caused by the fact there are no drones nearby. The team is trying to find ways to improve the user experience and also add new features – the latest planned upgrade includes a Drone Radar function, enabling users to mark drones they want to be notified about when some activity is recorded.