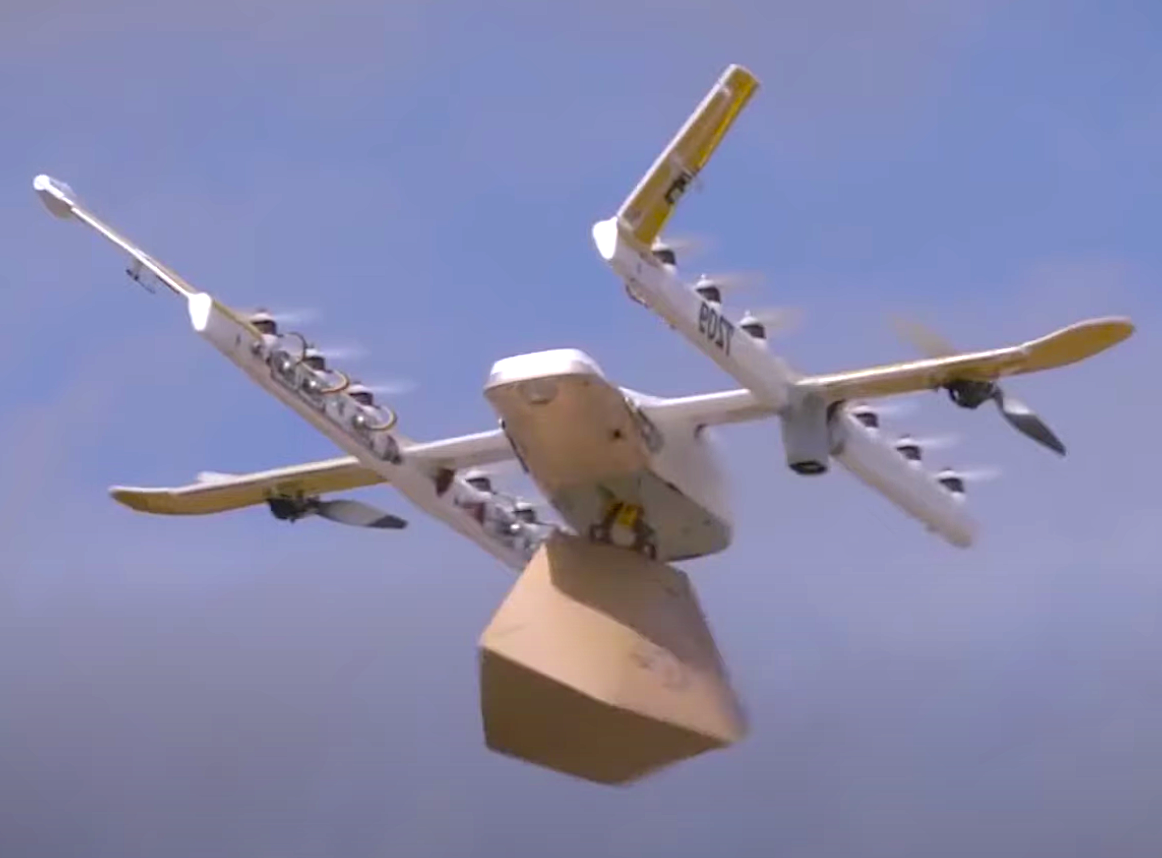 ---
Drone taxis. Autonomous flying cars. Personal transportation drones. They're all pretty sexy, and reports of companies working to put everyday citizens into the airways to circumvent ground traffic are welcome news. 
But, let's face it. That's still science fiction—at least from a practical view.
But from cargo UAVs to emergency drops of medicines to aiding rescuers and more, drones are proving they are an essential component of logistics—even though the mere concept of logistics may be far less thrilling than flying taxis.
But logistics—the detailed coordination of an operation that involves people, facilities, and/or supplies—is actually pretty sexy, and drones are leading the growth of many sub-industries beyond transporting goods from warehouse to customer. 
DRONES & LOGISTICS
The logistics sector is developing operational drone-use cases very quickly, and current UAV logistics can manifest in several categories:
Cargo drones. Includes cargo activities and deliveries such as distributing parcels in overpopulated areas and medical deliveries to remote areas.
UAV express. This is a service that can transport a light payload in a short time period. There are tons of budding opportunities here, but the biggest current job is getting emergency products delivered.
Warehouse operations. It's easy to automate warehouse jobs using drones, as they can drive tons of operations, from inventory management to facility security.
Civil drones. The Ukrainian conflict has put kamikaze and combat drones into news feeds almost daily, but experts expect the civil drone market will grow approximately 11 percent in the next five years or so. For example, the moving industry is already looking at cost/benefit factors to using drones. Very soon, if you contract with a forward-thinking, entrepreneurial moving company, you may be given the option to relocate via a conventional truck or a drone. 
Intralogistics automation. Many manufacturing processes depend on "just-in-time delivery" of materials. Indoor drones can take parts to the right area of the production line at just the time when the part is ready to be used. Audi already uses this technology in their automobile factory with drones that navigate the facility using sensors, bringing car parts directly to the required step of the process. In addition, many outdoor drone regulations don't apply indoors or on private grounds, so experimenting with how to deploy the tech in factories is far more possible for manufacturers and other companies.
Parcel delivery. Logistics companies admit that deliveries require a significant workforce, vehicles, and time. Google, Amazon, and UPS are already looking to cut delivery costs using autonomous or automated drones. 
Medical goods. Fast, reliable transport of medicine saves lives, and cargo drones can do the job. In fact, DHL and Zipline have systems in place in Tanzania, Rwanda, and Ghana.
Airfreight. High capacity, long-range deliveries via cargo drones have been unfeasible, but that is changing fast. For sure, current UAVs can transport fewer packages, but there's a lot of flexibility in scheduling, transport costs, and other factors. 
WHAT'S IN STORE
Public safety issues—such as rogue drones and crashes—must be worked out, of course, but several companies are looking to make parcel deliveries by drone a reality by the end of the year. Individual drone-based parcel delivery systems are already a reality. There are hurdles to large-scale implementation—such as developing infrastructure, determining conditions, and implementing systems, but despite all of the challenges, the future of drones in transportation and logistics is looking bright.