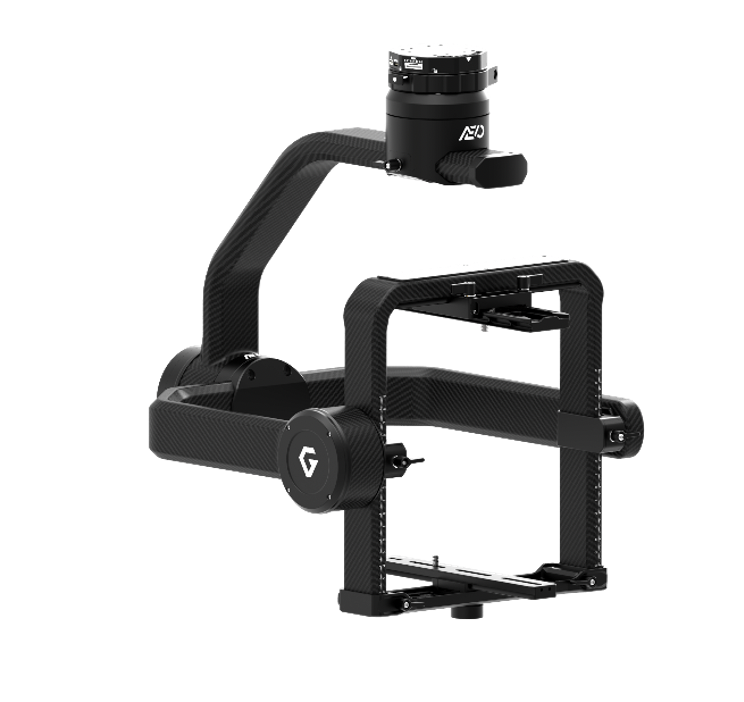 ---
17 November 2022
Gremsy has released Aevo—a heavy-lifting carbon gimbal with the highest payload capacity (3.7 lbs – 20 lbs) ever for industrial applications.
Aevo features carbon-frame construction—which is rigid, strong, and light—high-torque brushless motors, an immense camera cage, and an amazing weight-to-payload ratio. In addition, Aevo's integrated 16-bit high-resolution encoder delivers enhanced image stabilization, and a 360-degree, endless panning capability for capturing every possible angle of an object.
Simple Assembly & Fast Configuration
Aevo is equipped with an advanced quick-release system that provides safety, stability, and convenience of operation while permitting the passage of power and control signals for gimbal and camera. Quick release enhancements also allow USB 2.0, CAN, UART, S-bus, Spektrum, PPM, Bluetooth 4.0 connections.
A standard damping system allows mounting on DJI M600 and multiple drone platforms based on Pixhawk (Hyspex Drone, Gryphon dynamic drone, etc). Aevo's built-in Canbus & gSDK also gives users the option to control the gimbal via M600 Lightbridge 2 or MAVLink 2 protocol. Aevo supports SDK and MAVSDK, as well. 
About Gremsy
Gremsy is a leading global manufacturer of quality, cutting-edge camera stabilizers used by mappers, surveyors, inspectors, drone-service providers, industry experts, and professional filmmakers. Gremsy gimbals are designed to be highly adaptable for integration with various drones and cameras, providing steady footage and efficient solutions for a multitude of industrial applications. Gremsy also provides customized gimbal solutions tailored to customer's needs.
Watch