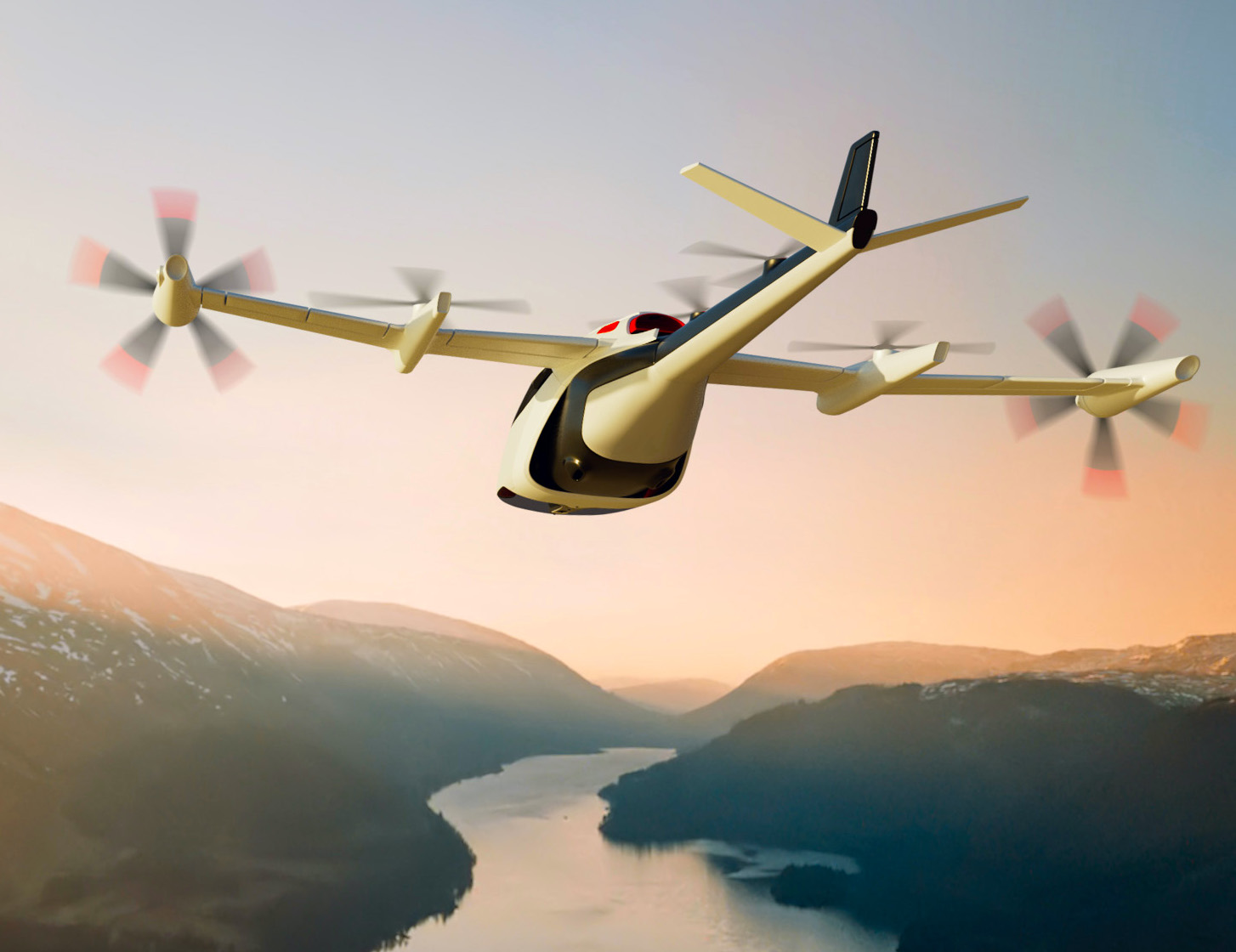 ---
16 August 2023
Unmanned aerial system (UAS) technologies from Honeywell are redefining what is possible in the world of uncrewed aircraft. Honeywell has made enormous progress since forming one of the aviation industry's first dedicated UAS/urban air mobility (UAM) business units in 2020.
Leading UAS developers the world over partner with Honeywell for electric and hydrogen propulsion systems, advanced detect and avoid (DAA) radar, beyond visual line of sight (BVLOS) capabilities, fly-by-wire controls, actuation technology and much more. The company also brings a unique combination of experience, domain knowledge and certification expertise to the table.
UAS Propulsion and Power Systems
Aircraft propulsion has been a Honeywell strong suit for more than 60 years and our powerful and reliable TPE-331 engine has powered the General Atomics MQ-9 Reaper UAS on its vital U.S. Air Force missions for more than two decades. The MQ-9 is also equipped with Honeywell's embedded global positioning system/inertial navigation system (EGI). Honeywell's T-53 engine powers the K-MAX UAS, which is a variant of the K-MAX heavy-lift helicopter.
In the electric propulsion space, Honeywell is working with DENSO, a leading global supplier of automotive mobility systems, on clean, efficient technology for current and future UAS and UAM aircraft. The two companies have developed a small but powerful electric motor for the new Lilium Jet, the world's first eVTOL jet designed for regional air mobility. Weighing less than nine pounds, the e-motor has a peak output of over 100 kilowatts and will produce zero operating emissions, making it a great option for UAS developers.
Honeywell hydrogen fuel cells already power small UAS platforms, including commercial and military drones, on missions that are beyond the capabilities of uncrewed aircraft powered by battery or gasoline engines. In fact, fuel cells more than triple the range of a typical small drone powered by batteries or internal combustion engines, vastly expanding the kinds of missions the vehicle can take on.
Honeywell also is developing a new 1-megawatt turbogenerator that is a natural offspring of the company's extensive background in aircraft electrification and power generation. The new generator will be used in flight or on the ground to recharge batteries to power an aircraft's electric motors or provide electricity to drive motors. The generator, when run in the opposite direction, can also be used as an e-motor to turn aircraft propellers directly.
UAS Avionics and Communications Systems
The uncrewed Textron Pipistrel Nuuva 300 aircraft will carry up to 1,000 pounds of cargo over distances of more than 180 miles. The Nuuva 300 will be remotely operated, thanks to an advanced Honeywell satellite communications system, compact fly-by-wire flight controls and autonomous navigation software. 
Drones become global assets with Honeywell's help. Introduced in 2020, the Small UAV SATCOM enables UAVs to send and receive information beyond visual line of sight (BVLOS) using the reliable and secure Inmarsat SwiftBroadband network over long distances. The system gives small drones the broadband communications capabilities to take on long-distance missions normally flown by bigger UAVs, helicopters or fixed-wing aircraft.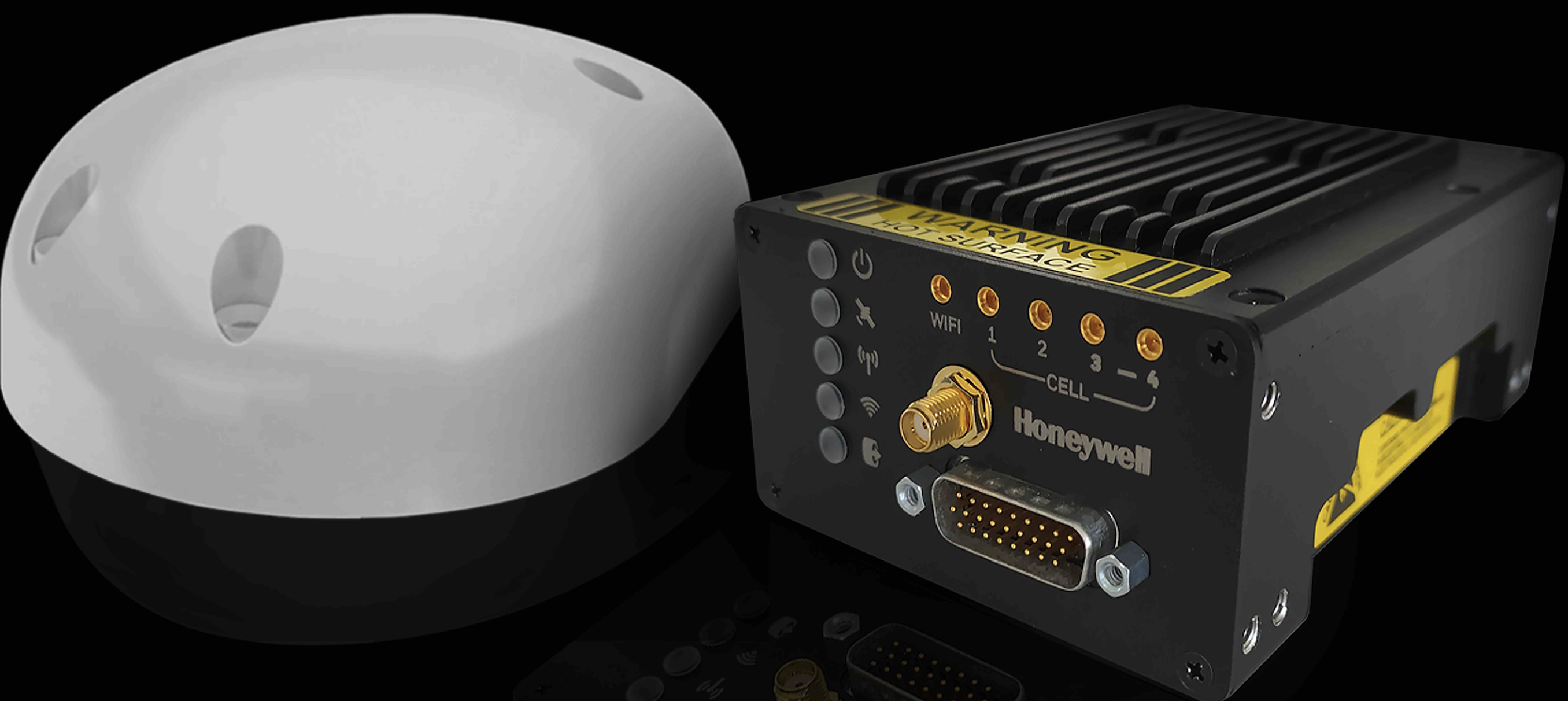 Honeywell's new small satcom system VersaWave with 5G.
Honeywell developed the industry-leading compact fly-by-wire system, which drives flight controls electrically and allows for the complex, software-defined flight control essential for UAS aircraft. The system uses the latest in electronic processing technology to bring the safety and performance Honeywell pioneered in air transport fly-by-wire systems into the unmanned aerial systems market. This all happens in a package smaller than a hardcover book.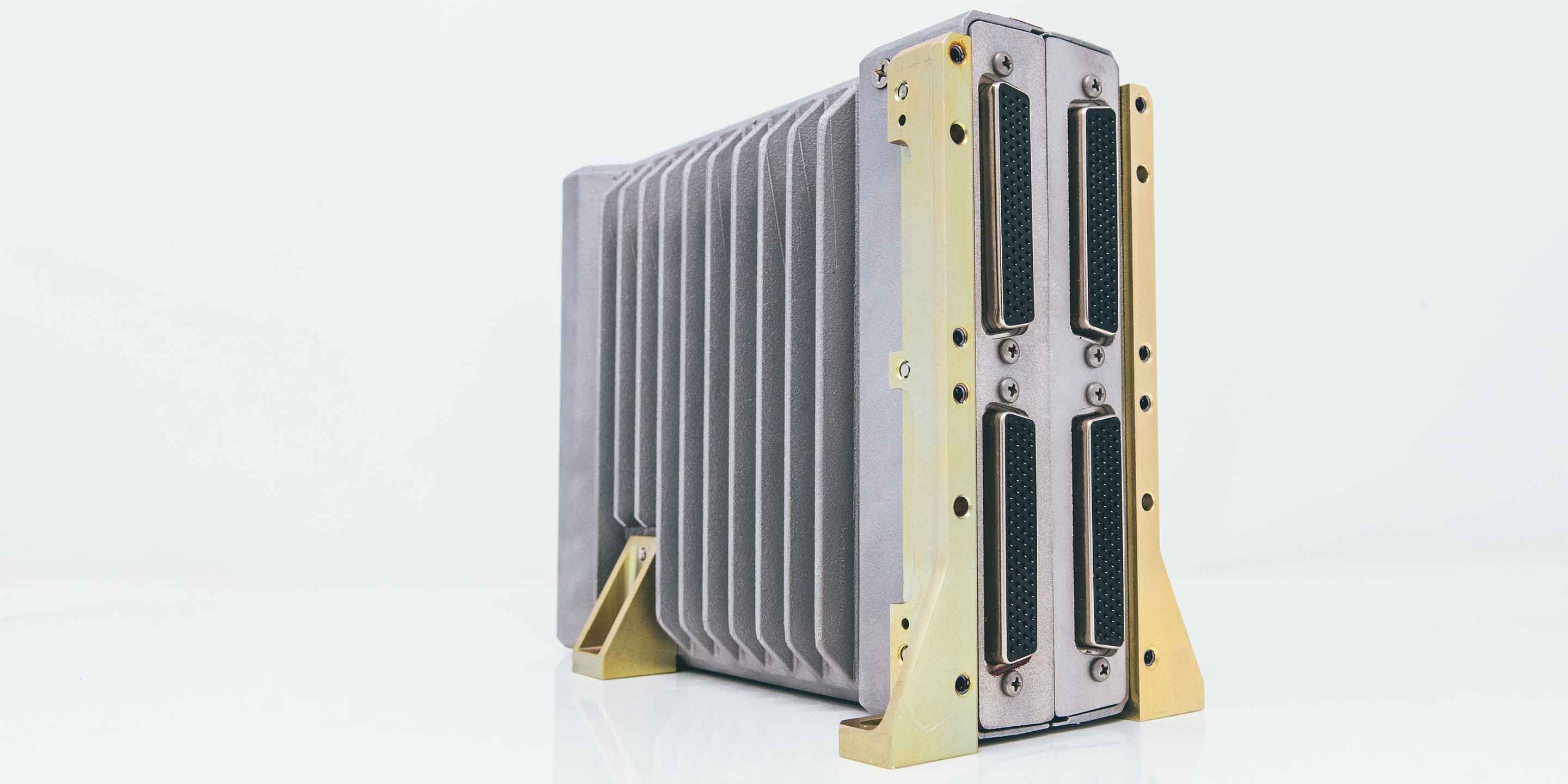 Compact fly-by-wire system.
The IntuVue RDR-84K detect-and-avoid radar uses multiple beams to "see" more things at the same time than any commercially available radar. In addition to detecting weather, the system can simultaneously scan and receive radar returns from other aircraft, ground vehicles, buildings and even people. Once an obstacle is detected, the vehicle reacts autonomously to avoid potential conflicts. 
Advanced actuation technology from Honeywell acts as a UAV's nervous system. Honeywell actuators convert electricity to mechanical force and make things move. They take commands from the remote pilot and fly-by-wire flight control computer to adjust control surfaces throughout the drone' mission profile. A product of Honeywell's 60-plus years of actuator experience, today's actuators are smaller, lighter, more reliable and more cost-effective than ever, making them ideal for UAV applications.
Looking To a More Autonomous Future
Honeywell believes aviation's future is safer, more efficient and more autonomous. Using automation to enhance safety dates back almost to the dawn of powered flight when Honeywell legacy company Sperry Gyroscope demonstrated the world's first autopilot in 1914. Constant advancements have made today's aircraft more automated than ever.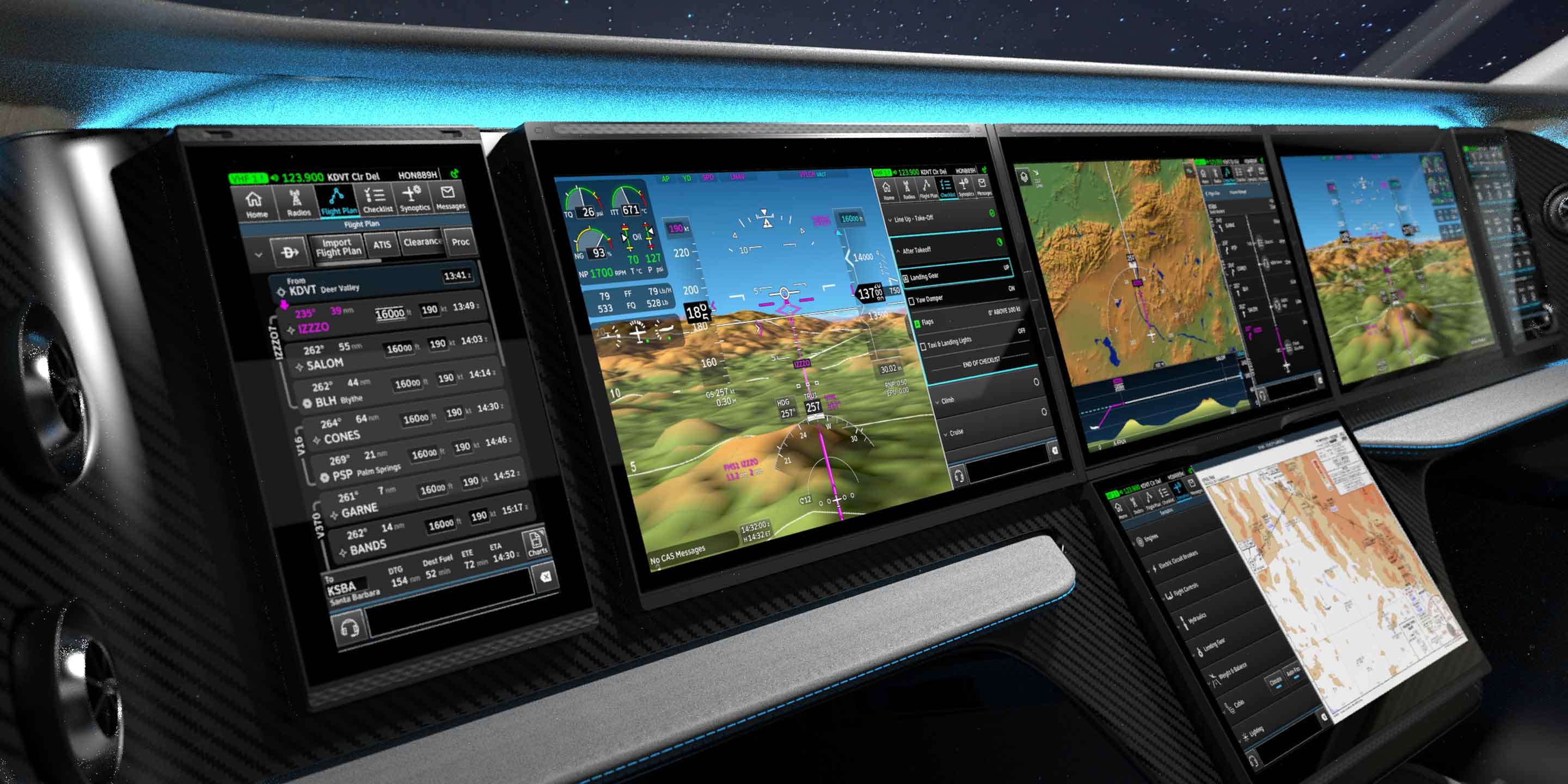 Honeywell Anthem is the company's first cloud-connected cockpit system. 
Autonomous and highly automated aircraft are already moving cargo. The military has used remotely piloted UAS platforms to carry supplies for more than a decade and in January the Navy delivered cargo to a moving ship for the first time. In the commercial world, delivery drones routinely move goods of all kinds safely and seamlessly from Point A to Point B. It's only a matter of time until autonomous drones provide routine home delivery of prescriptions, groceries and other essential items.
Greater levels of autonomy, implemented in a smart way, can augment human capabilities, optimize the human-machine interface and reduce the chance of errors. Honeywell is applying its unparalleled experience in core enabling technologies to enhance safety in a more autonomous world.
Visit Honeywell online to learn more about how innovation is taking advanced air mobility to new heights.
Learn More