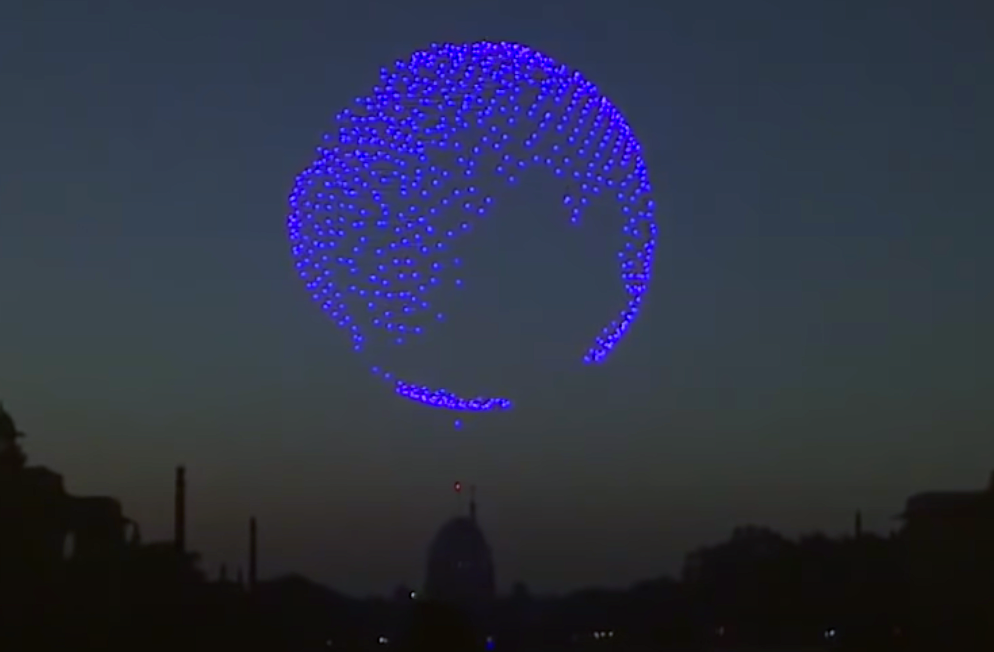 ---
Commemorating 75 years of India's independence, the 2022 Beating Retreat ceremony on Saturday utilized approximately 1,000 "Made in India" drones to light up the evening sky. 
The drone show was organized by Indian startup Botlab Dynamics, and was supported by the Indian Institute of Technology (IIT) Delhi and the Department of Science & Technology. During the show, the drones flew with synchronised background music. 
Beating Retreat is a military ceremony dating back to England in the 17th-century to recall nearby patrolling units to their castle.