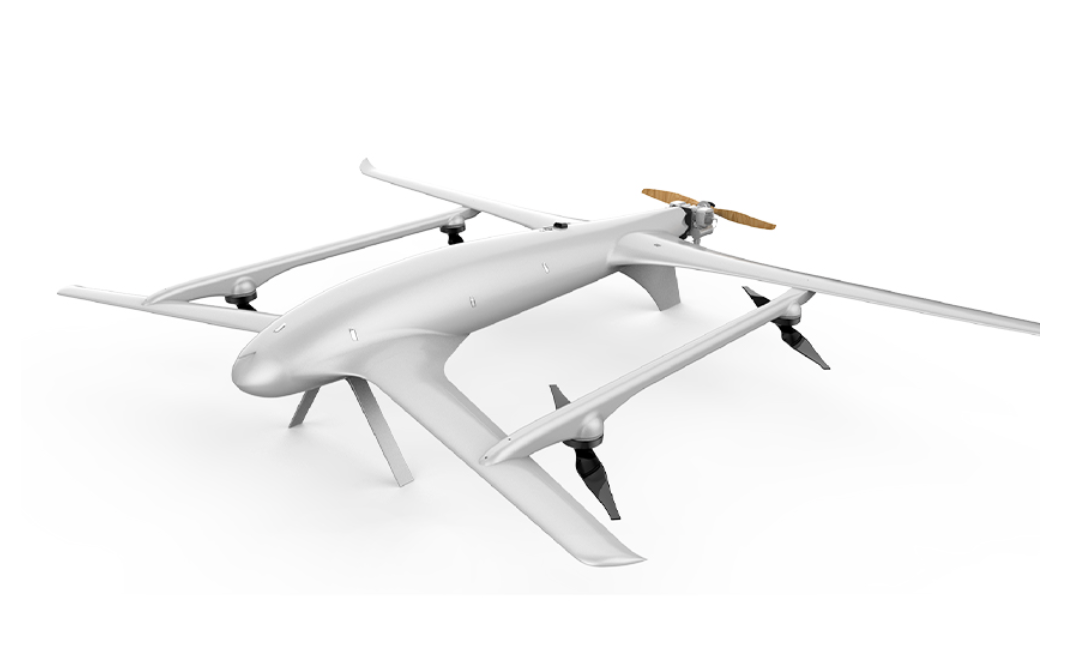 ---
Spacedi is one of the first pioneers in China to develop drones and has more than eight years experience at the cutting edge of drone technology and ground-control systems development. The company has focused on the domestic market for the past few years, and now believes it will also achieve good performance in overseas markets.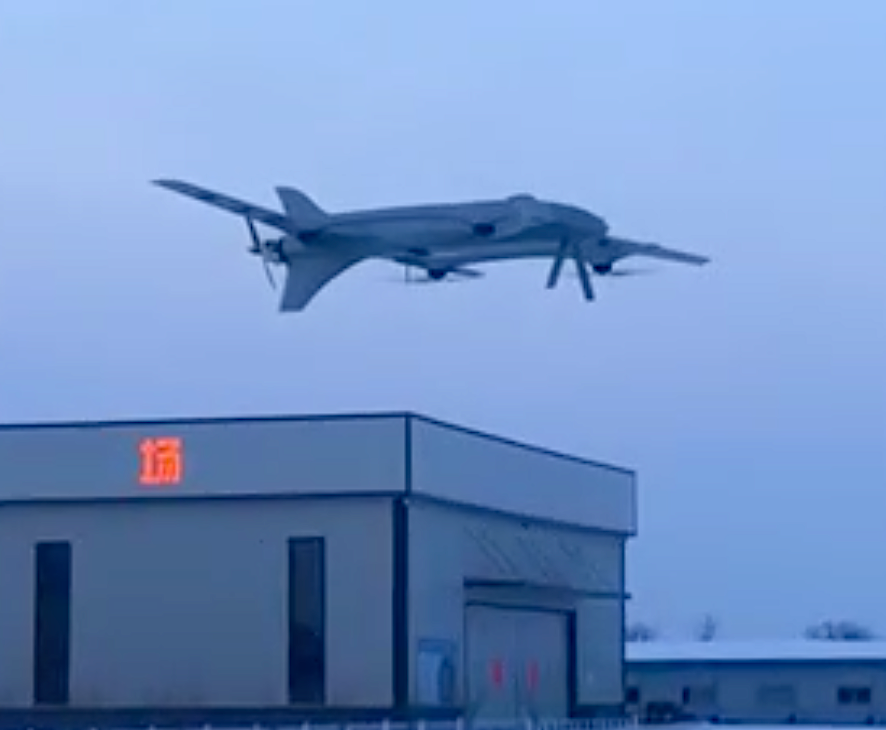 The Spacedi White Tiger is a tandem-layout, tail-push vertical take-off and landing fixed-wing UAV. The fuselage is made of carbon-fiber composite material, which is high in strength and light in weight. The White Tiger adopts the fusion design of lift body and wing body with extremely high lift-to-drag ratio. The large inner fuselage volume can freely install various airborne equipment, and the total load mass can reach 99 pounds. The fuselage has built-in equipment-mounting brackets, and the aircraft adopts a modular-power system design. The tail-power compartment can be optionally equipped with a fuel engine or an electric-motor power pack. The wings and fuselage adopt the plug-in structure, and the entire aircraft takes less than ten minutes from assembly to flight.
The White Tiger is equipped with a 170cc piston gasoline engine—with a maximum take-off weight of 209 pounds—that provides the UAV with a level-flight speed of 78 mph and a maximum climb speed of 9 mph. Battery life is eight hours, and the White Tiger can carry large-scale laser radar and other equipment for long-duration surveying and mapping inspections. For military applications, it can carry various high-precision tracking and ranging photoelectric equipment, as well as some attack equipment.
The UAV ground station has a built-in, long-distance image-data transmission module, which can reach a communication distance of up to 31 miles. The LCD screen can receive and display data from various drones in real-time.