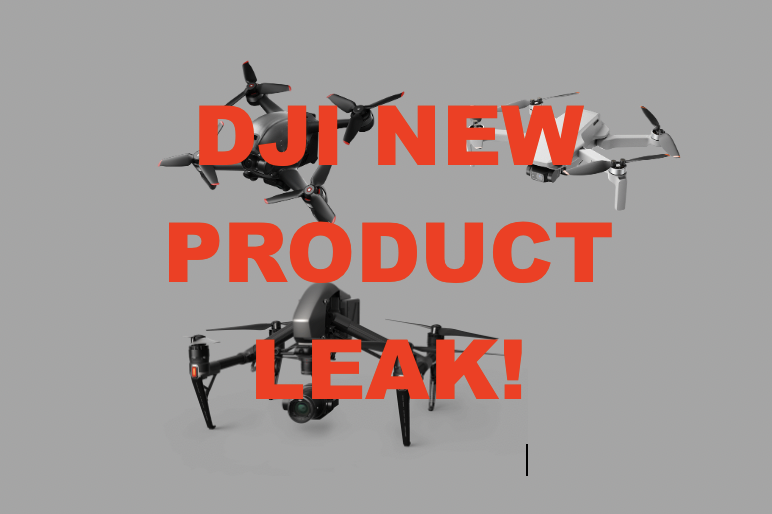 ---
By Chris "The Drone Geek" Fravel
While much of the last two years have been something we all wish we could forget, there was one glimmer of hope that capped off 2021 in a way that inspires hope for drone enthusiasts—particularly fans of DJI and their products.
On December 13, NotebookCheck.net announced that the 2022 product roadmap for DJI had leaked, and it features five products with release dates starting in April. Check out the below table...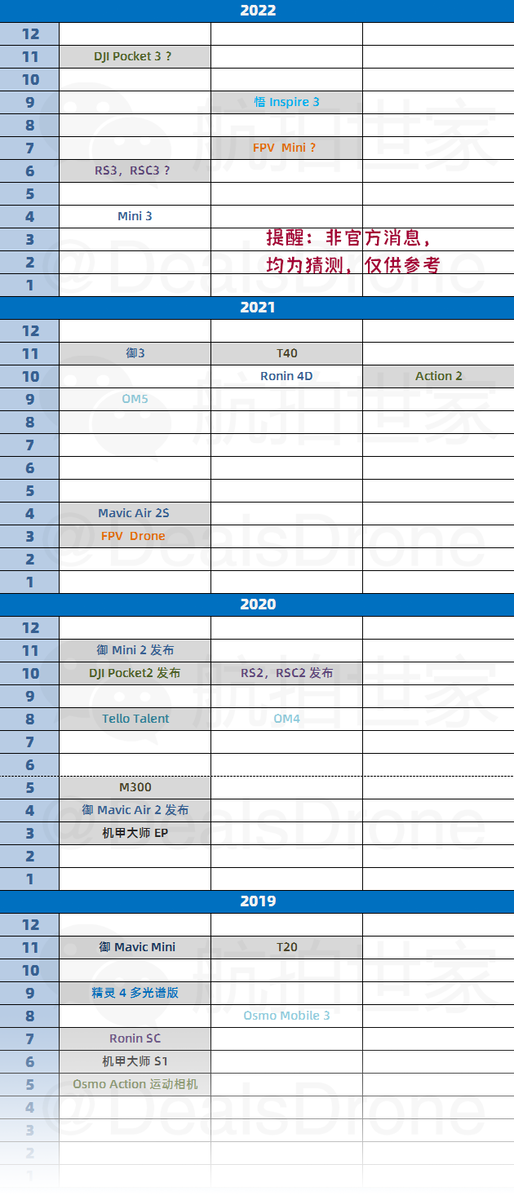 Okay. The table may be terribly convoluted and confusing. Here's the summary...
April 2022 – DJI Mini 3
June 2022 – DJI RS3/RSC3
July 2022 – DJI FPV Mini
September 2022 – DJI Inspire 3
November 2022 – DJI Pocket 3
Not all of these products are drones, so let's hone-in on the three that will pique the interest of drone enthusiasts: the Mini 3, FPV Mini, and Inspire 3.
We don't yet have any hard facts about specs or price points for any of these drones, but for the sake of conversation, let's talk about what we could see in this upcoming aerial imaging technology.
DJI MINI 3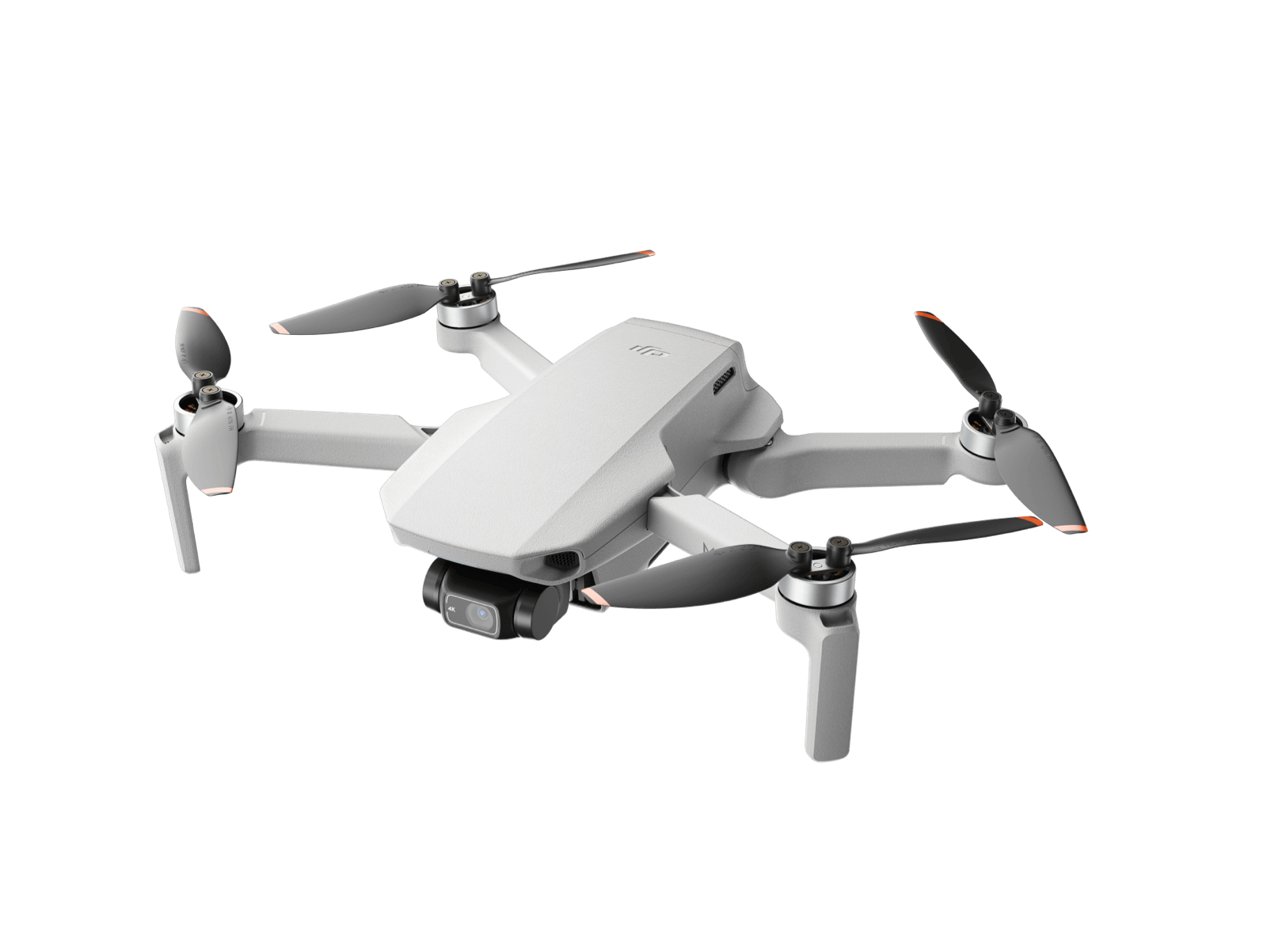 The DJI Mini 2 was arguably the best consumer-level drone released in 2020. If not for the release of the DJI Air 2S, it may have been considered the best drone of 2021, as well. The Mini 2 was a versatile and powerful drone for the price and size, boasting a ½" sensor capable of capturing 4K video as well as taking 12-megapixel photos in both JPEG and RAW formats. That begs the question: How will the Mini 3 elevate DJI's mini drone series? Here are some possible upgrades we could see:


Obstacle Avoidance. One huge complaint that both the Mavic Mini and DJI Mini 2 both received from consumers was regarding the lack of obstacle avoidance sensors. The main reason for leaving out obstacle avoidance is most likely due to the aim of keeping the drone under 250-grams. Adding that technology at the time of production of those drones might have been a big ask when it came to keeping the weight down. Now that time has passed and the technology has advanced, there is a distinct possibility that we will see obstacle avoidance capabilities in the Mini 3 – especially since Autel's mini drone, the EVO Nano(+), does have obstacle avoidance.
5.2K Video Capture. It seems like DJI has been favoring 5K video options in its drones as opposed to bumping the quality up to 6K or more. The DJI Mini 3 needs to look toward providing higher resolution video than its predecessors and competitors. A great benchmark to hit that is extremely attainable would be 5.2K video resolution at a maximum framerate of at least 30fps. This would provide hobbyists and video creators on a budget to have more versatile footage to edit in post-production without losing a tremendous amount of quality when exporting in 4K and give it a leg-up on all other mini drones on the market.
20-Megapixel Photos (RAW). You can probably see the direction this is heading. Essentially the overarching goal of the Mini 3 should be to deliver similar quality and specs to the Air 2 in a much smaller footprint. Photographers will rave over a drone that delivers professional quality stills and fits nicely into their camera bag. That being the case, the Mini 3 is going to need to deliver at least 20-megapixel photos in RAW format. Delivering those points will result in these units flying off the shelves in record numbers.
DJI FPV MINI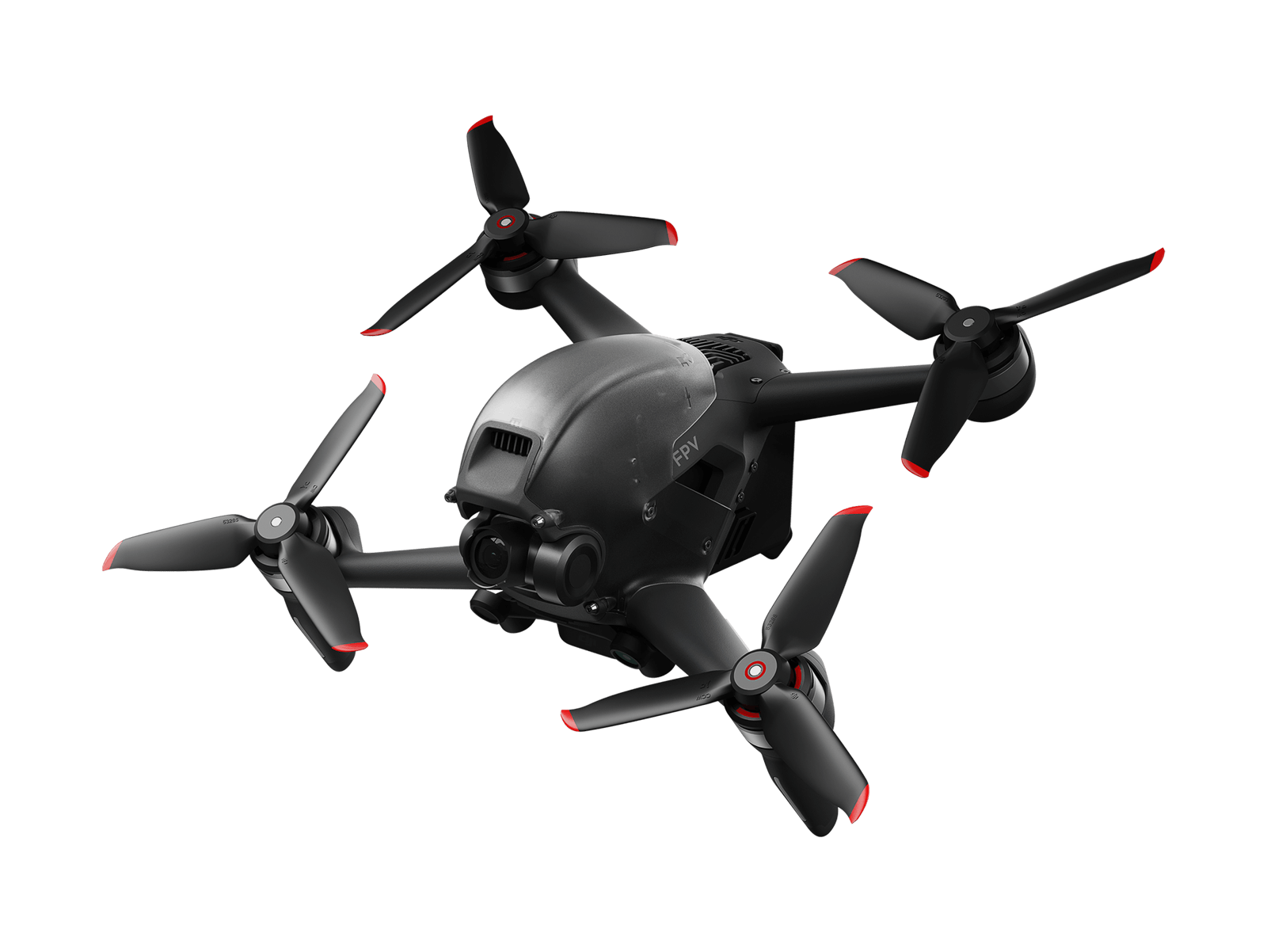 At this point with all the "minis" and "nanos" being thrown onto the names of drones being released, I'm positive that the future of drone technology is going to be focused on "small." It turns out that even freestyle drones like the DJI FPV are not exempt from this trend. The upcoming continuation of DJI's very new line of freestyle drones seems it will be smaller than its predecessor. What will that mean for the drone's performance and imaging capabilities? While there is a lot less to go on while forming our speculations because the Ready-to-Fly FPV drone market is in its infancy, here's what we might see in the DJI FPV Mini:


Cinewhoop Mode. While the DJI FPV was a fun and exciting drone for those of us looking to get into freestyle flying without the hassle of building our own, it left a lot to be desired when it came to application of the technology. Unless you were shooting something cinematic that required the camera cover as much ground as possible in a very short amount of time, the DJI FPV was, well, kind of useless. When I fly my DJI FPV I often wish that it was able to be (easily) flown like a cinewhoop drone so I could do building and structure flythroughs more reliably and safely. Adding a flight mode that powers the drone more closely to the way cinewhoop drones are powered and handled would add a crazy amount of value to the DJI FPV Mini. Throw in propeller ducts for added safety and the DJI FPV Mini will be an unprecedented freestyle drone.
Stronger Fuselage. One of the chief complaints of the first iteration of the DJI FPV drone was its fragility. Hours after hitting shelves, the internet was flooded with pictures and video showing the aftermath of collisions and impacts of all speeds and velocities – the majority of which resulted in devastating damage to the body of the drone. Arguably one of the most important goals for the DJI FPV Mini should be to improve its durability to avoid major damage to the body of the aircraft. This could be accomplished by getting away from the plastic body parts and instead shifting to something like carbon fiber. It won't eliminate the possibility of totaling your FPV Mini, but it will certainly decrease the number of claims filed against the DJI Care Refresh and keep more drones in the air.
Improved Camera Performance. The final marker that the DJI FPV Mini must hit is improving the output of its onboard camera. The original DJI FPV drone had a decent camera, capable of capturing 4K video at 60fps. The issues came in the form of the sensor size, which was just a 1/2.3" CMOS. The video and images captured by the DJI FPV was good in situations where light was not scarce, on-par with some of the market's best action cameras. Where it struggled was in low-light conditions: early morning, dusk, and nighttime. The camera also seemed to have a real problem with retaining detail in darker areas of the frame and tended to crush shadows to the point that there was almost no flexibility in post-production. The DJI FPV Mini has the potential to make up for a camera that just didn't deliver the quality drone enthusiasts really wanted by implementing hardware and firmware solutions to deliver a better-quality image. Perhaps taking on the form of custom-built FPV drones by using two cameras: one for the pilot to use to fly the drone and the other mounted on top to capture usable video? No matter how they do it, DJI should be thinking about how to create a better camera for the next iteration of the FPV drone.
DJI INSPIRE 3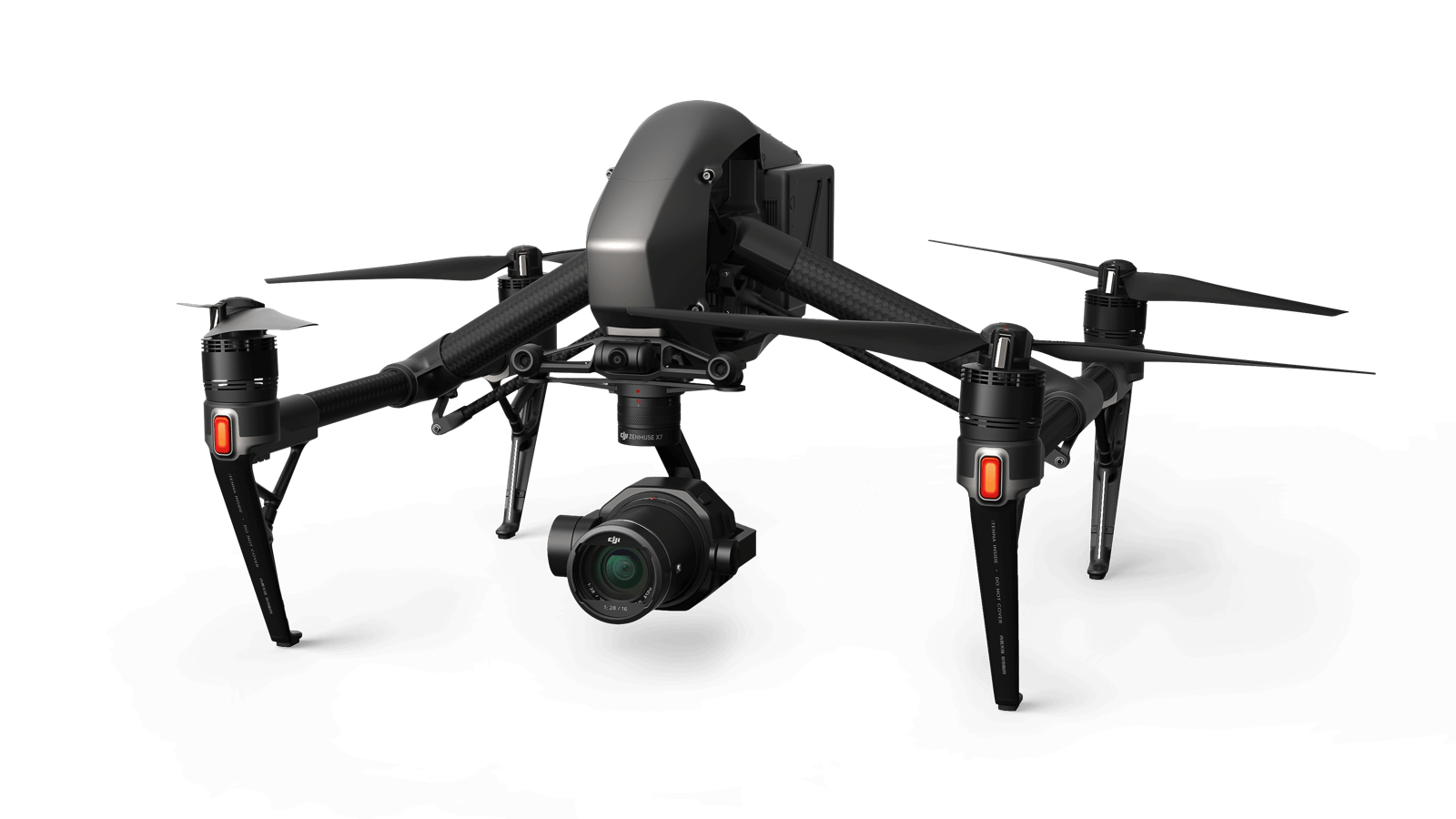 It has been six years since we have seen a new version of the Inspire drone from DJI. Professional drone pilots that prefer a higher-quality output from their aerial imaging devices have been holding out hope that DJI would continue producing Inspire drones and it seemed like, year-after-year, they were let down as the company opted to focus more on the prosumer and consumer markets. The wait is finally over and DJI is planning to release the DJI Inspire 3 in late 2022. Its predecessor, the Inspire 2, has long been regarded as the best aerial imaging solution for independent video professionals as well as smaller movie studios at its price point. While not inexpensive, the Inspire 2 can be purchased with the Zenmuse X7 Advanced Kit for around $10,000. Compare that to the next step-up which would begin to run up the bill to $20,000 or more. There is a lot of good that comes out of having a go-between drone option for serious video creators and movie studios that also don't have the budget of a Hollywood production. How can DJI improve upon what was largely considered the "perfect machine" for nearly half a decade? Here's a good place to start:
Increase Battery Life. The biggest weakness of the Inspire 2 was an incredibly short battery life. The Inspire 2 was clocked, in perfect conditions (hovering with no wind at sea level) and with the Zenmuse X4S camera attachment, at 27 minutes while utilizing 2 batteries in its dual-battery chassis. Using the Zenmuse X7 camera attachment, that comes down to 23 minutes. Factor in wind, altitude conditions, and movement of the drone itself and pilots can realistically expect around 15 to 20 minutes of actual flight time depending upon the attachment being used. The Inspire 3 has a real opportunity to capitalize on this weakness by providing flight times closer to 30 or 35 minutes. This will be especially crucial after Sony got into the market with its Airpeak drone, which is arguably in the same class as the Inspire series. The Airpeak currently has an estimated flight time of between 12 and 22 minutes depending upon the size of its payload. Even if DJI can only deliver an actual average flight time of 27 minutes, like it claimed the Inspire 2 to have in 2016, it would still come out on top. This is relatively low-hanging fruit and DJI needs to make sure it hits this mark. Anything less than 27 minutes of actual flight time will not be acceptable.
A Smaller Footprint. The Inspire drones are always attention-grabbing. While not the largest drone on the market, it is certainly the largest drone on the market that is attainable to just about anyone. Watching the Inspire launch and then fly away for the first time is quite awe-inspiring and probably isn't dissimilar to seeing a UFO. However, DJI needs to keep in mind one of the main criticisms about the Inspire 1 and 2 when developing and producing the Inspire 3: it isn't very portable and takes up a lot of space. This isn't to say DJI needs to bring the size of the drone down to that of a Mavic or Phantom. That would probably work against the Inspire's ability to produce high-quality, professional imagery even in the harshest conditions. What needs to happen is making the landing gear foldable or detachable to create a smaller footprint for the drone when it is not in-use. Giving the drone a level of portability not previously seen will not only make it more convenient for the target market, but it may also attract creators that shied away from it because of its size in previous iterations.
Reduce the Price Tag. We just spoke to the idea that the Inspire drones deliver professional quality at a decent price tag, but why not go for it all? There's something to be said about economics and making the most money possible from products and services being offered, but at what point does volume versus profit margin come into play? The Inspire 2's most expensive package was priced at $10,000. Say there were 10,000 units sold while the Inspire 2 was in production. That means DJI had a total revenue of $100 million from the Inspire series alone. Now, with no hard facts or figures to support this, say that DJI missed out on an additional 5,000 sales due to the drone being cost-prohibitive. Those 5,000 potential sales were all looking to spend somewhere in the realm of $6,000 to $7,000 and just could not stomach the extra $3,000 for the drone. Bring the price of the drone down to $7,000 and DJI comes away with $5 million more than it originally sold at the $10,000 price tag. Again, no hard data is being taken into consideration and all the figures above are speculative at best. It just might be a nice way for DJI to make upgrading to the "next level" drone a little bit more attainable for people who are on tighter budgets.


Leak Logic
The ideas discussed in this article are purely speculation and should not be taken as factual—yet.
There is a real need for DJI to address some of the shortcomings of previous versions of these drones. Doing so will allow for a better overall user experience and perhaps make some criticisms of previous iterations go away. Of course, with every upgrade comes a problem or issue that somebody cannot overlook, so there will likely always be something getting everyone down.
One thing is fact: DJI is about to have a big year when it comes to drones and multimedia production equipment. Count on a comeback year this year followed by a 2023 loaded with new drones and tech.