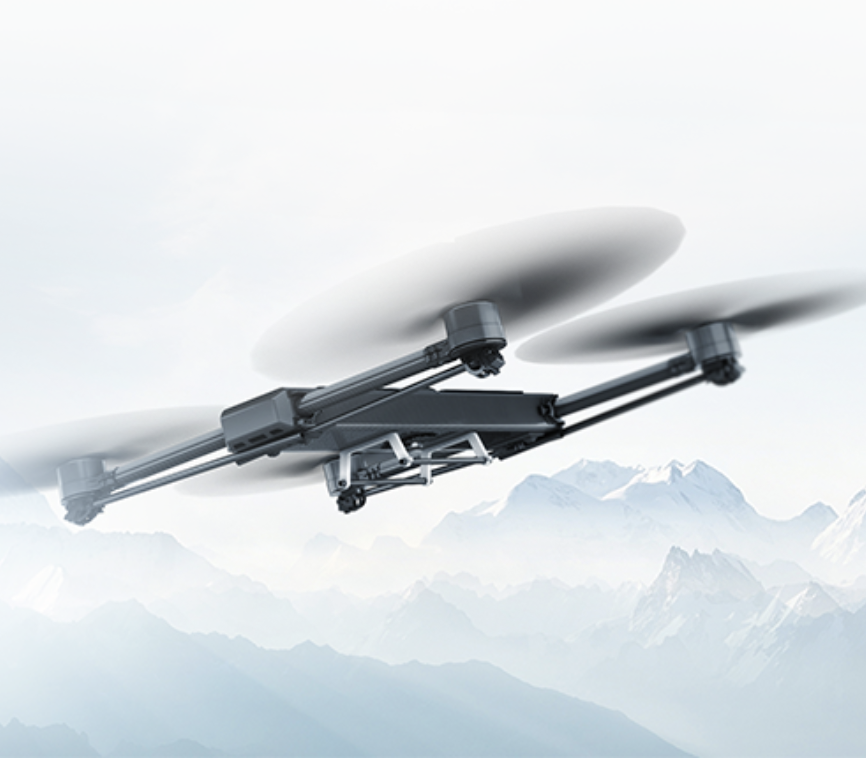 ---
18 April 2023
By Chris "The Drone Geek" Fravel
When you think of a commercial drone, what comes to mind? Do you envision a giant drone capable of carrying large shipments and packages? Or do you picture something out of an action-movie that is spec'd out with thermal attachments and LiDAR sensors perfect for surveying large swaths of land?
There are many kinds of drones for many different types of work, but what if I told you there might be one drone that was capable of it all?
The Draganfly Commander 3 XL is marketed as "the Swiss Army knife" of drones. The question is, does it live up to its billing?
The only way to find out was to fly out to Draganfly's facility in Blanco, Texas, to see the Commander 3 XL in action and learn a little bit more about what the drone has to offer its potential users.
I flew into San Antonio and split my time between there and Austin, making the hour-ish long trek to Blanco each day. My liaison and point of contact for the trip was Draganfly's Program Manager for UAS Programs Aviation, Zach Rolfe. Rolfe wasn't just the guy who made sure I had what I needed to get around central Texas, he was also my expert reference regarding all things Commander 3 XL.
The Commander 3 XL is 64" x 36" x 12" when fully assembled with propellers attached. It weighs 33 lbs. when not sporting a payload, and it can carry up to 22 lbs. for a maximum take-off weight of 55 lbs. In short, the Commander 3 XL is an absolute tank capable of a variety of different flight operations. And while that is all impressive, it's just scraping the surface of the impressive specifications on this drone.
Let's talk about what this drone can carry—and I don't just mean weight. As of right now there are five attachments that can be equipped to the Draganfly Commander 3 XL to conduct a variety of UAV missions:
• FLIR DuoPro-R Camera
• 24MP RGB Photography Camera
• 10x Zoom RGB Camera
• 24MP RGB Mapping Camera
• RedEdge MX Mapping Camera
Perhaps one of the most interesting things about the Commander 3 XL is its modularity. In a conversation with Rolfe, he mentioned how intentional the modular components are on the drone. The idea being, with a variety of operations that will be conducted with the Commander 3 XL, it's crucial that pilots and asset managers can swap out and repair damaged or worn-out parts in the field. This saves time and money, and makes it extremely easy to recover the drone from an accident, and get it back up in the air—potentially within minutes (depending upon how many parts need to be replaced).
Rolfe took me through the initial set-up of the drone to give me a visual example of how easy parts are to assemble and disassemble. We will have a "how-to" video for set-up of the Commander 3 XL coming to our YouTube channel and website soon. 
And if all of that wasn't enough, the Commander 3 XL has a variety of features that make it easy to learn for pilots of all skill and experience levels. It has an altitude hold and GPS-positioning feature that makes it an extremely reliable and sturdy piece of UAV equipment. Its folding landing gear allows for an unobstructed 360-degree view of your surroundings through camera payloads. It even has color-coded "highlight points" where pilots and asset managers should pay attention when assembling and disassembling the drone.
Draganfly, Inc. has outdone itself with the Commander 3 XL. Whether you're a data collector, or need to move goods and products via drone delivery, the Commander 3 XL will certainly meet your needs. If it doesn't, Draganfly's development and customer success teams will help you customize a solution until it does.
Watch Chris on the Road at Draganfly