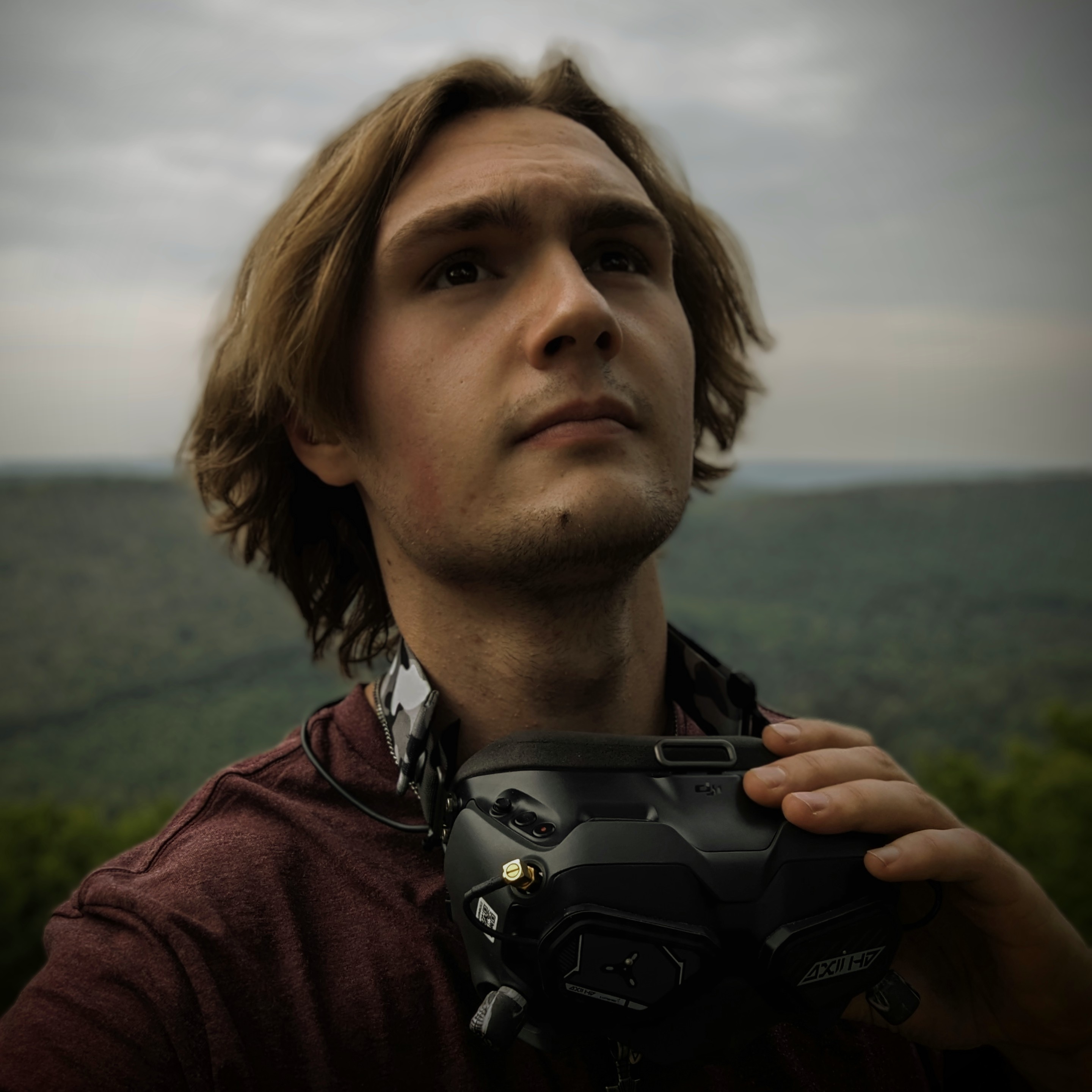 ---
07 July 2023
As a kid, I loved anything RC related: cars, boats, amphibious vehicles, helicopters, planes – you name it, and I probably had one. However, it wasn't until around 2016 that I stumbled upon quadcopters or 'Drones'. Something about them really spoke to me, and I knew I had to try one. So, I went on Amazon, found a cheap $50 quadcopter, and started the descent down what has been the deepest rabbit hole of my life. I can't remember the brand, but it was one of many cheap drones along the lines of the Syma X5SW. It wasn't a high-quality drone, but it had a live feed from the camera, and it was a blast to fly! It even had a 'flip' button where it would at least attempt to do a flip, but would usually come crashing to the ground.
While I was having a fantastic time flying that cheap quadcopter, it couldn't record any sort of usable footage, and my skills and interest quickly outgrew what it was capable of. Fortunately, DJI had just launched their very first entry to the 'Mavic' series of drones, the 'Mavic Pro'. It took what their previous line of 'Phantom' drones was capable of and shrunk it down into a small, foldable package that you could take almost anywhere with you. 4K footage, gimbal-stabilized, GPS recovery – everything DJI is known for in a tiny package? Where do I sign?
I saved up, and with the help of my parents as a partial birthday gift, I pulled the trigger and ordered one. I was beyond excited when it arrived. I still remember the first moments flying it, seeing how stable it was in the air, and how it blew my mind that I could let go of the controls, and it would just sit there, using all its sensors and GPS to hover in the air completely stationary. Compared to my previous cheap drone, this felt like witchcraft. Immediately, I became obsessed with learning cinematic drone maneuvers and how to get the most out of the onboard camera. I learned about resolutions, frame rates, and the corresponding shutter speed to match.
That Mavic would see too many flights to count as I used every excuse I could to go fly, and it traveled everywhere with me. It would spark a love for filmmaking inside of me. This is what I want to do. So, I studied for the part 107 exam, took it, and became an FAA-certified drone pilot. On top of that, I purchased a Sony a6400 camera and DJI gimbal to use in addition to drone footage. With the combination of cinematic drone and camera footage, this opened the door to filming real estate, weddings, and all kinds of events.
Eventually, I stumbled across some FPV footage on YouTube and was completely blown away. Creators like JohnnyFPV and MrSteele were capturing footage with drones that I didn't even know was possible: acrobatic tricks, incredible car chases, and stunning dives down mountain waterfalls. I had to know how they did it. I needed to fly like that! Well, it didn't take long to learn that they were using self-built FPV drones, AKA racing drones, with a live video feed transmitted to a pair of goggles, letting them fly 'First Person View'. They also used a GoPro strapped to the top to capture footage. I've always been a tinkerer, and the DIY nature of FPV spoke to me immediately. So, down another rabbit hole I went, researching how to fly FPV, how to build one myself, how to solder, what parts to get, and who the heck is Joshua Bardwell? After hours of researching, flying in the simulator, and flying my first FPV drone, the Tinyhawk II, that I purchased for practice, I eventually felt comfortable enough with the controls to build two different FPV drones.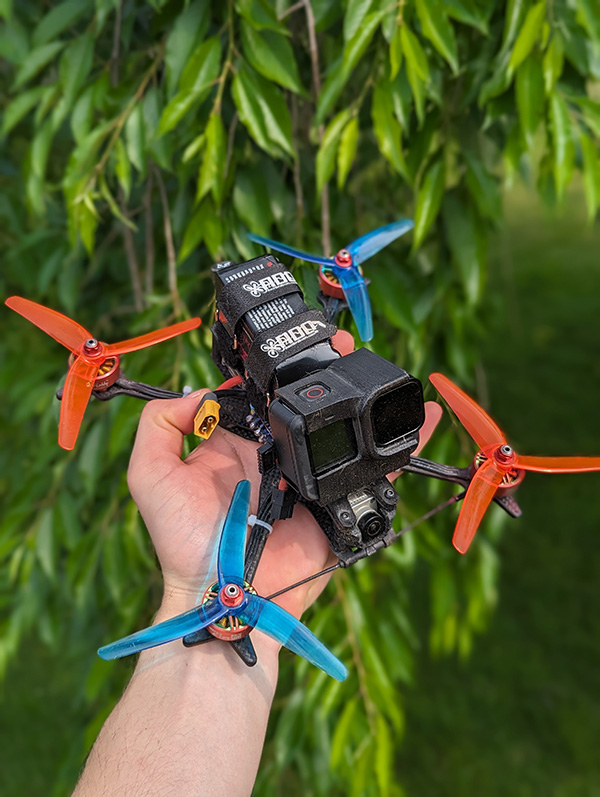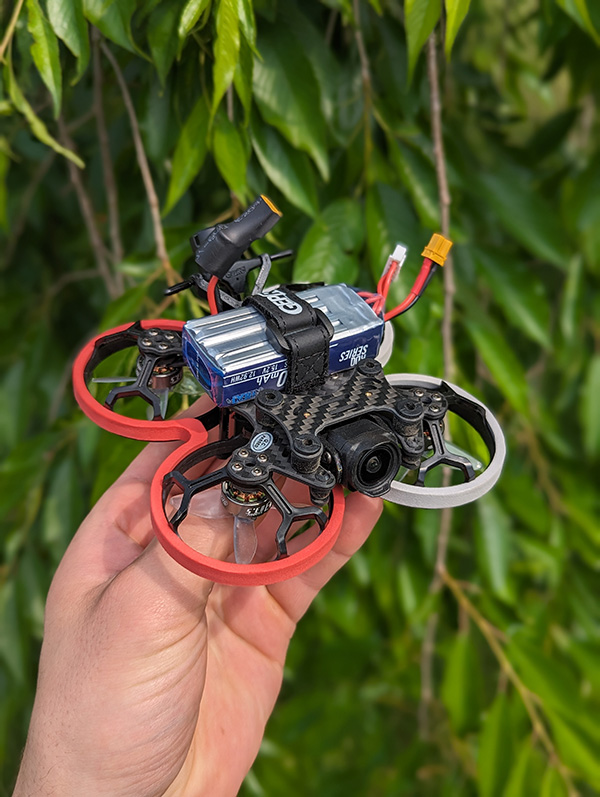 The first was a Shendrones Squirt "Cinewhoop" style drone. It was small enough to fly safely around people and objects, but large enough to carry a full-sized GoPro. This allowed for some amazing close proximity flying, and it's still one of my favorite drones. The second was a full-sized 5-inch racing drone. I probably put around 20 hours into the simulator and at least 10 hours flying the Tinyhawk II before moving onto the 5-inch. But I don't think anything could have prepared me for the raw power and speed that even a 4s FPV drone could have.
I started my FPV journey in 2018, but fast forward to today, and I've had some truly amazing opportunities open up within the world of FPV. One of which has been Stuart Smith with The Droning Company reaching out and asking if I could write articles on FPV for his website. As much as I've already done with drones and FPV, I can't help but feel like this is just the beginning of what's to come, and I couldn't be more excited.
https://www.thedroningcompany.com/news/categories/fpv-drones
https://www.thedroningcompany.com/blog/pilot-s-story-samuel-karp