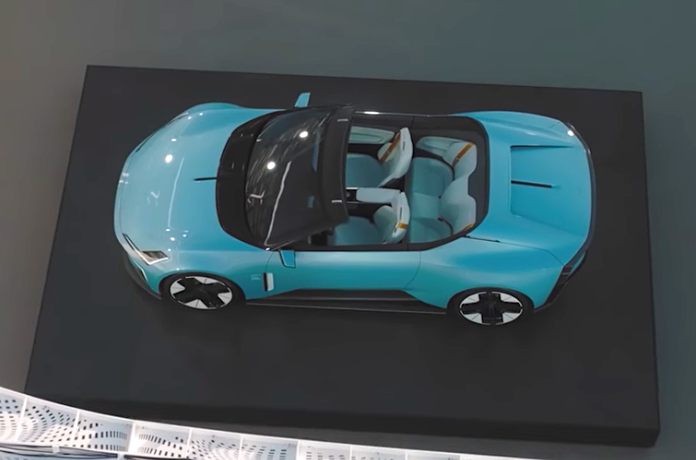 ---
It may never happen—as is the fate with many "concept cars"—but it's pretty cool in any case.
The Polestar O2—the second concept car from Polestar after the company's 2020 Precept—is a 100-percent electric sports car that's a hard-top convertible. Included with the "concept" is a Polestar-designed autonomous drone hidden in the trunk that appears and launches with a button push from the sportster's cockpit touchscreen.
WATCH IT FLY!
The Polestar Precept ended up being put into actual production for release in 2024, so it's anyone's bet whether the O2 will be a real car or a dream.
DRONE ONBOARD!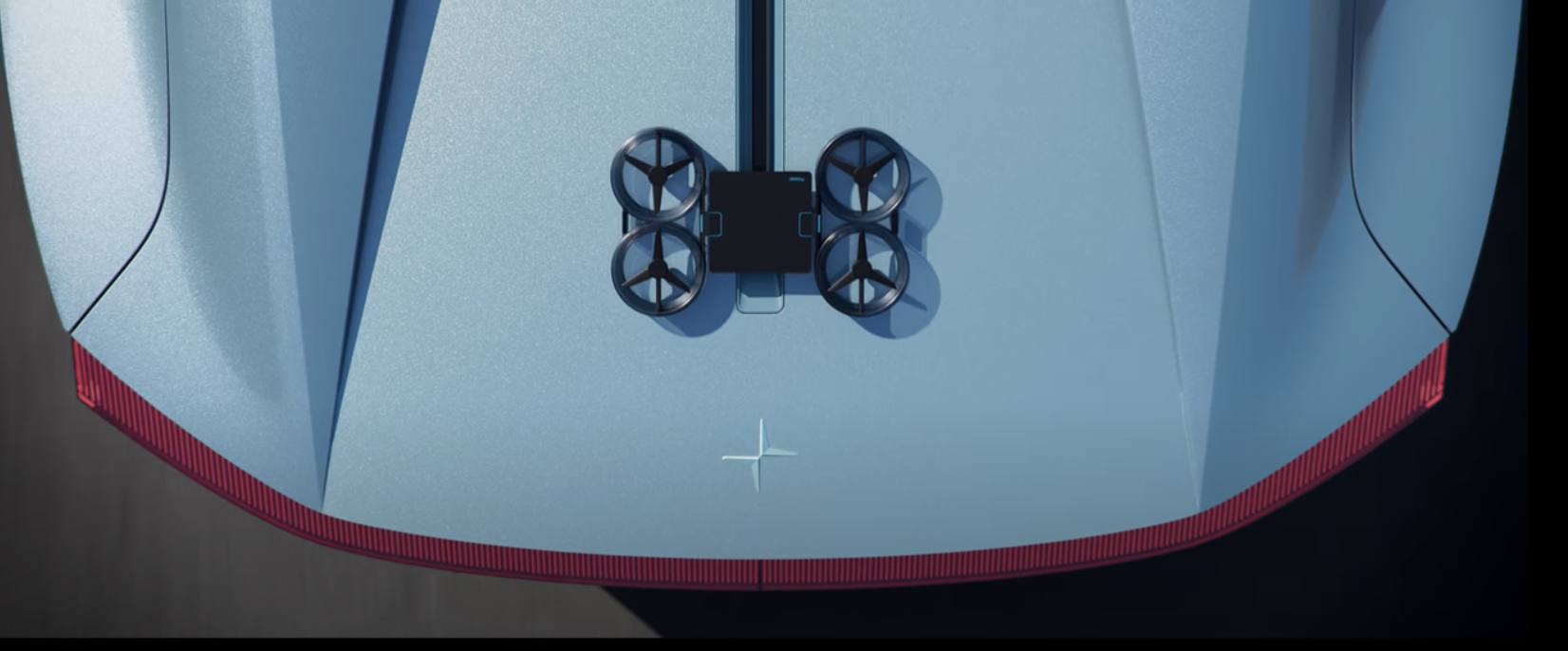 ABOUT POLESTAR
Established in 1996 by Volvo partner Flash/Polestar Racing—and later acquired by Volvo (and then sold to China's Geely)—Polestar is a Swedish carmaker that designs electric performance autos. The headquarters are in Gothenberg, Sweden, and automobile production is based in China. a division.
Polestar currently has two cars available to the public: 
• The hybrid-performance Polestar 1 (introduced in 2017), which was limited to 1,500 models manufactured, and now in its final stages of production. Prices start at $150,000 MSRP.
• The affordable Polestar 2 (introduced in 2019), which is priced starting at $38,400 MSRP. The Polestar 2 is available for online orders (design your own) or acquisition of pre-configured models HERE.
The company plans to manufacture three more production models—the Polestar 3 in 2022, the Polestar 4 in 2023, and the Polestar 5 (formerly the concept car, Precept) in 2024.