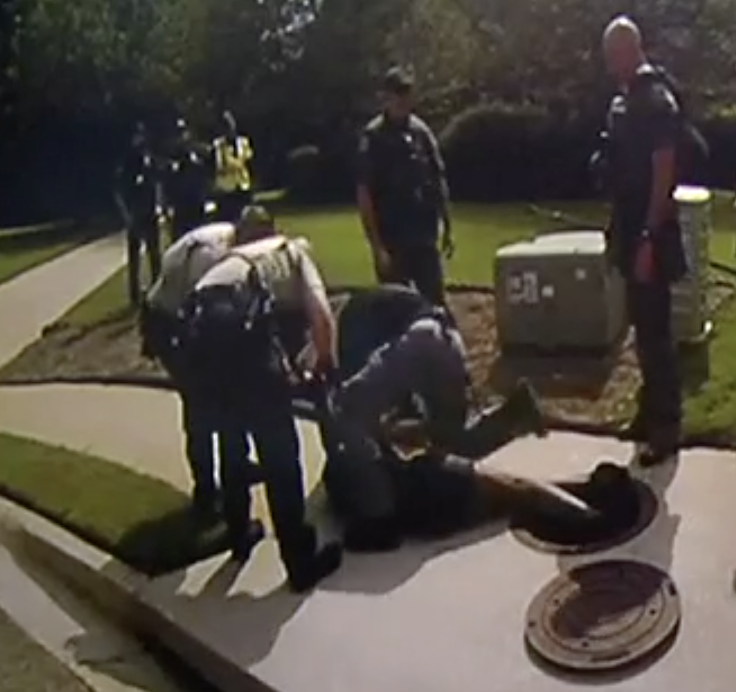 ---
14 August 2023
It was not a lucky day for accused package thief Lavern Vereen, 31, of DeKalb County, Georgia. The bad luck began when he cased a neighborhood in Fayette County.
Then, after attempting to steal a box from a porch, Vereen dashed away, but caused a minor traffic accident in the process. Not exactly the best way to keep a low profile.
So, Vereen went to ground—underground—by hiding in a storm drain to avoid capture. It probably seemed like a good idea at the time.
Unfortunately, the Fayette County, Georgia police were able to track Vereen's desperate flight for freedom by using a drone equipped with a thermal-imaging camera.
Things got worse.
Police dowsed the drain with pepper spray, but Vereen stayed put.
Eventually, a flesh-and-blood "drone" was deployed—a police dog named Axe was sent into the drain on a tether. When that didn't work, police released Axe from his leash.
That did the trick.
Vereen surrendered and was pulled out of the drain—with Axe still on the hunt and snapping at his heels.
Vereen, who was already facing multiple charges—including theft and obstructing an officer—was booked into the Fayette County Jail, after medics treated him for dog bites and exposure to pepper spray.
Just a cautionary tale about how drones and dogs can turn a porch pirate's day into a quite an unlucky mess.
Watch