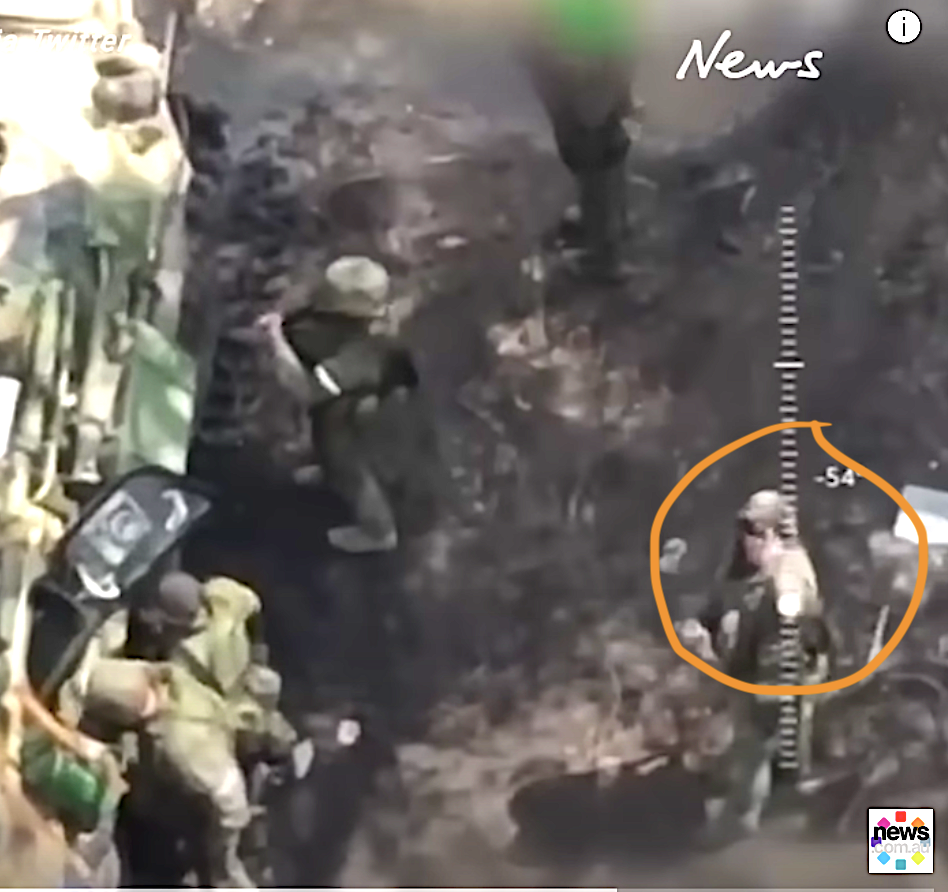 ---
An anonymous Russian solider hoisted an obscene gesture at a Ukrainian reconnaissance drone in a video posted on the Twitter account of Ukraine Weapons Tracker.
The edited 96-second video allegedly shows an armored vehicle being destroyed—most likely by a large combat drone—but it's unclear whether that target is the one being tended to by Russian soliders in the "flipping the bird" sequence.
And although the invasion of Ukraine continues to be a horrific and deadly game, comments to the tweet have shown some dark humor. For example, Freedom Fighter responded: "Two bottles of Molotov for a finger seems fair to me."
While the image of defiance could be celebrated by both sides of the conflict for different reasons, the aftermath of the gesture appears to be constructed by video editing. First, the L-shaped structures seen in the spy footage don't resemble the buildings shown in the grainy video depicting the bombing attack. Second, a flaming armored vehicle shown in footage of the attack's aftermath is parked in a distinctly different location than the area shown in the earlier surveillance shots.
But whether the video is the result of savvy editing, the target being moved between the spy and attack sequences, or another explanation, the bold, rebellious, and brazen temperament of soliders in combat is on full display.