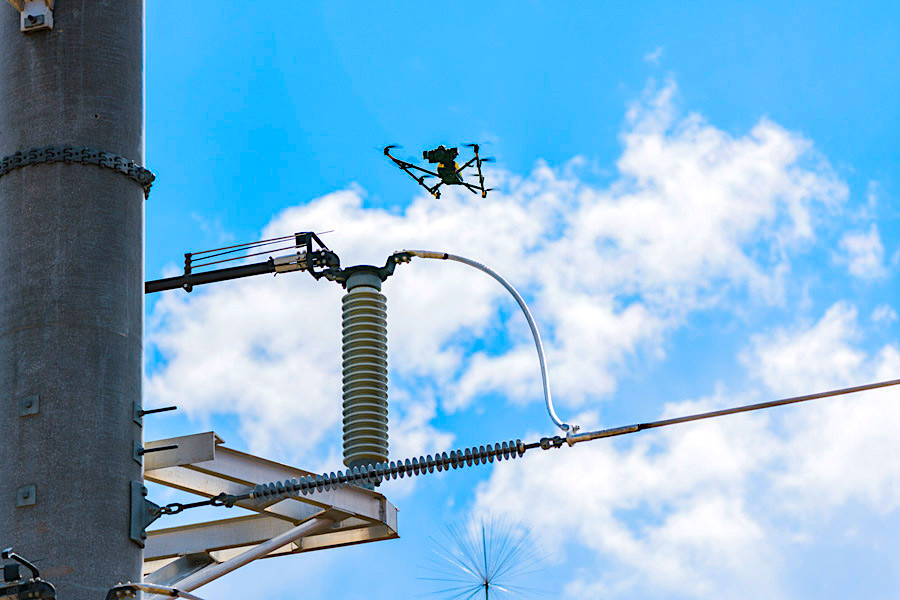 ---
Soaring Eagle Technologies, an unmanned aerial vehicle (UAV) drone data collection company servicing critical infrastructure owners across the continental United States, has obtained a BVLOS waiver to inspect up to 27 linear miles—the longest distance approved by the FAA for such commercial infrastructure and transmission and distribution inspections. This qualifies the firm as the leading commercial Beyond Visual Line of Sight, small Unmanned Aerial System commercial service provider in the United States. The 27-mile waiver results in more efficient and safer inspections for utilities and other critical infrastructure.
Soaring Eagle Technologies was launched in 2021 resulting from the union of Soaring Eagle Imaging from Brandon, Mississippi and Skynetwest from Chandler, Arizona. The Soaring Eagle Technologies team of experts including Army veterans Will Paden from Soaring Eagle Imaging and Noah Ruiz from Skynetwest. Will Paden presides over the team of eight experts with 100 years of combined manned and unmanned aviation experience. The firm combined resources to provide reliable utility, energy, and infrastructure inspections for hard-to-reach and complex structures with emerging technology solutions, including visual and infrared thermal imaging. Soaring Eagle Technologies' main office is in Houston, Texas.
The core functionality of the FAA waiver is for inspecting transmission power lines per the FAA's Part 107.31/33 waiver. This enables the remote pilot-in-command to fly down range for a unique data set. The safety component that allows the BVLOS flight range depends on Iris Automation's advanced detect-and-avoid technology system, Casia.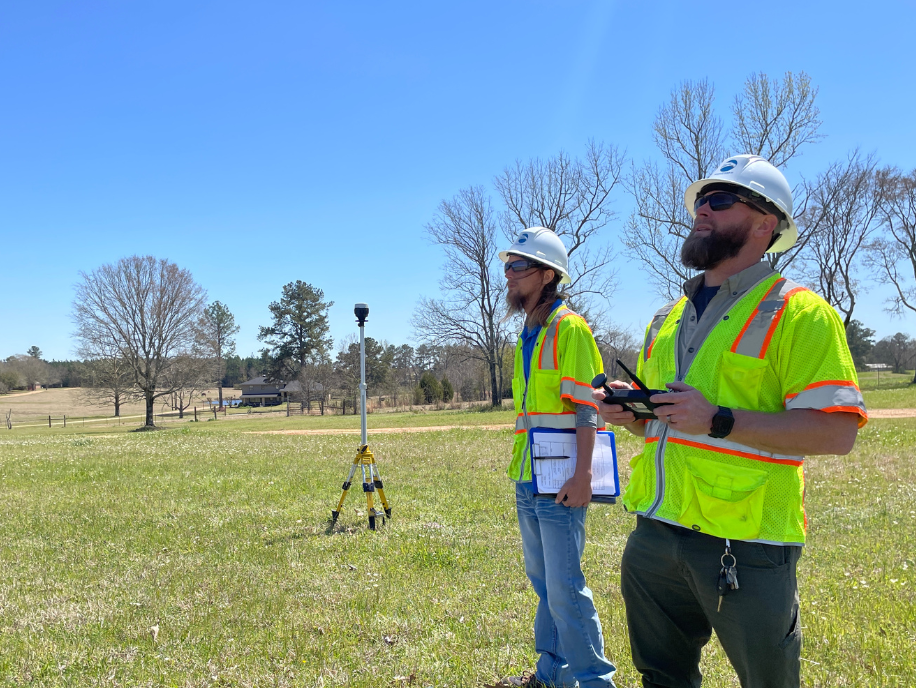 "Utilities, surveyors, and engineers all benefit from the longer range approved by the FAA for critical inspections of transmission and distribution lines, bridges, buildings, and other infrastructure," says Will Paden, President of Soaring Eagle. "This technology is a safer and cost-effective method to conduct routine preventative assessments to prevent outages and accidents and predict maintenance schedules. It is also a very valuable technology for post storm assessments.  As if that weren't enough of a reason to rely on the technology, it is also cleaner for the environment."
The FAA BVLOS waivers are granted based on the safety standards and track record of the pilots conducting the mission. Unless they have secured a BVLOS waiver, the FAA requires drone pilots to maintain visual line of sight at all times with any drone they are operating. Soaring Eagle has completed over 60 BVLOS missions across the U.S. under SGI (special government interest) waivers—more than any other competitor. The company currently has the capabilities to patrol up to 100 miles of electrical transmission line per day with each BVLOS-capable small Unmanned Aerial System (sUAS) in the company's fleet.
The operations of Soaring Eagle's sUAS operations are cleaner and safer than the fossil fuel alternatives. In addition, asset owners can save more than 50 percent when conducting BVLOS inspections compared to using manned aircraft (helicopters, airplanes, etc.) to do the same work.
BVLOS functionality is applicable to post-storm inspections, controlled burns overwatch, right-of-way audits, and farming and agriculture, as well as other applications covering vast terrains in short timeframes.
"The UAS space will continue to growing quickly in number of client demands and also in sophistication and technology," says Paden. "Currently, we are barely scratching the surface as so many more companies out there are realizing the benefits to their operations from using UAS. The FAA has trusted Soaring Eagle to conduct critical BVLOS missions because our team of pilots applies the same safety rigor as in manned aviation to this evolving business. We are proud of this and look forward to continuing to lead in the space. I see more and more utilities, surveyors, and engineering firms, commercial and industrial infrastructure businesses relying on our services. Many of them have needs for the evolving technologies including BVLOS and LiDAR [light detection and ranging]."
WATCH!
About Soaring Eagle Technologies
Soaring Eagle Technologies is a minority and veteran-owned tech-enabled drone inspections company servicing the continental United States. Soaring Eagle is owned and operated by Houston-based Iapetus Holdings LLC, a privately held portfolio of energy and utility services businesses and alternative investments solving the world's most urgent needs around energy sustainability, efficiency, reliability, and safety. Iapetus' diverse lens drives strategic thinking, innovation, and an entrepreneurial vision to utility and energy problems by strengthening infrastructure, electric reliability, the economy, and future generations of professionals. Iapetus teams implement agile strategies to serve energy, utility, commercial and industrial companies. The Iapetus suite is a multimillion-dollar portfolio with more than 400 employees across eight offices. The operating companies include Iapetus Infrastructure Services, Atlas Commodities, Atlas Field Services, Atlas Retail Energy, Soaring Eagle Technologies, Gold Coast Utility Specialists, Hyperion Safety Environmental Solutions and the Unmanned Aviation Training Institute UATI. Iapetus is the proud sponsor of a 501c3 non-profit, Atlas Scholars.