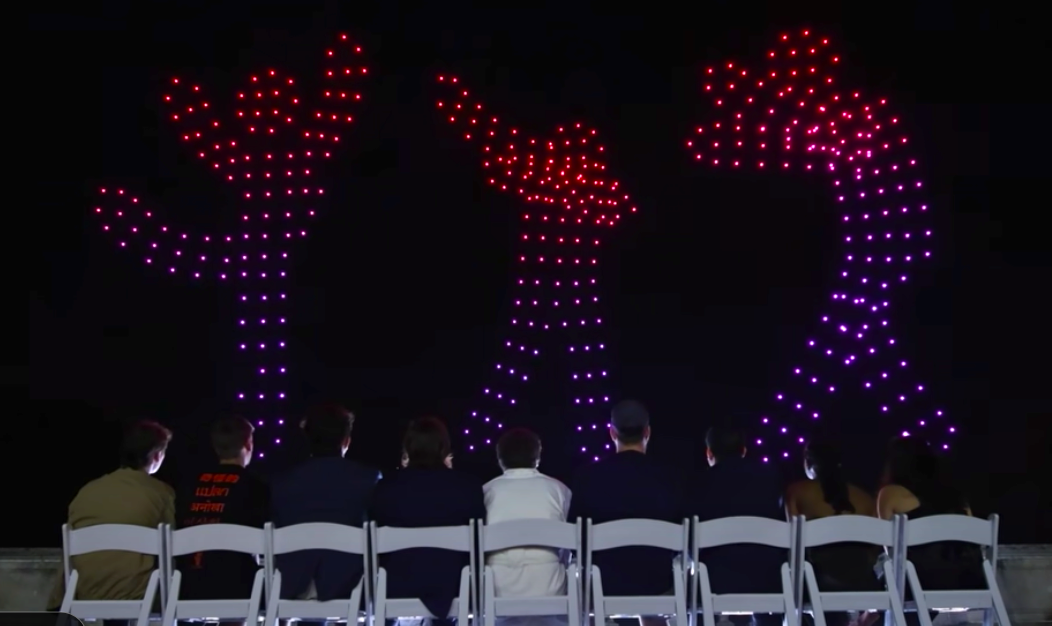 ---
YouTube celebrity MrBeast carved out a massive niche by filming expensive stunts. By "massive niche," I mean the guy has 109 million subscribers to his MrBeast channel—which makes it the fifth most-subscribed video joint on all of YouTube.
Recently, MrBeast—who was born as Jimmy Donaldson—launched a stunt entitled "$1 vs. $1,000,000 Hotel Room." To date, the video has 50 million views. Spoiler Alert—The $1 room is a single mat in a hallway. The other rooms include a cave, an in-the-sea villa, a bus, and an island. 
The $1 million "room" is actually a castle. Yeah, you probably guessed that. But it's quite a castle, as the room fee includes some pretty awesome experiences. One of those was a custom drone show created expressly for the guests. Wow.
Now, if you don't want to torture yourself by watching videos detailing ridiculous, gargantuan, and catastrophically expensive hotel rooms, you can spin right to the drone show at around 14:39 in the clip below.
WATCH!