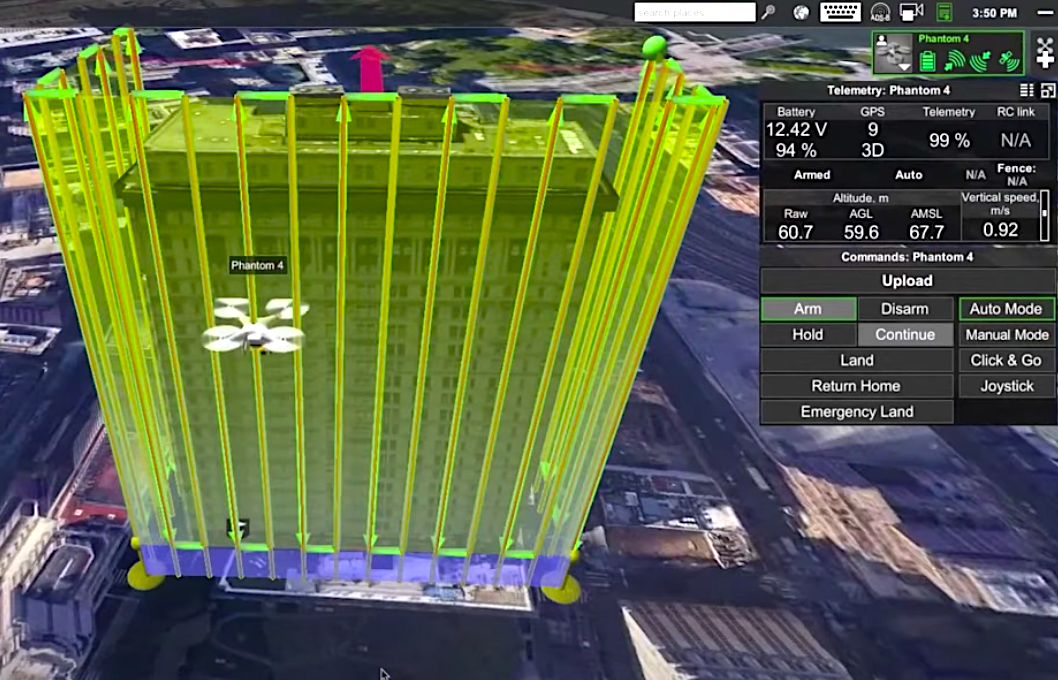 ---
6 December 2022
In recent years, drone-flight planning and data processing technology have taken huge leaps, enabling companies, organizations, and individuals around the world to gather more accurate data in remote locations. Moreover, aerial-data processing using machine learning algorithms makes it possible to automate feature detection, making it not only faster but also more accurate.

Flight-planning software such as UgCS by SPH Engineering comes with in-built SRTM4 terrain-elevation data, as well as the ability to import custom, digital-terrain models (DTM / DEM), map overlays, and cache maps of large areas for offline use. Combined with the ability to plan complex photogrammetry surveys with terrain following, UgCS has become the tool of choice for professional drone pilots around the globe.
Vertical Inspections of a Canadian Arch Dam using UgCS
In summer of 2021, a partner of SPH Engineering and one of the fastest-growing start-ups in Canada, Niricson, was involved in a project to do a condition assessment of an arch dam. They managed to collect RGB data and thermal data using UgCS for vertical inspection purposes.
The conventional method for thorough crack mapping and inspections is to send teams of engineers out onto the structure, occasionally using rope access. There, they climb down the structure while wearing a harness, and manually measure each crack before mapping them out in structural drawings. UAV data gathering method is more effective, considerably safer for the crew, and produces a digital model that can be referred to in the future—which is crucial.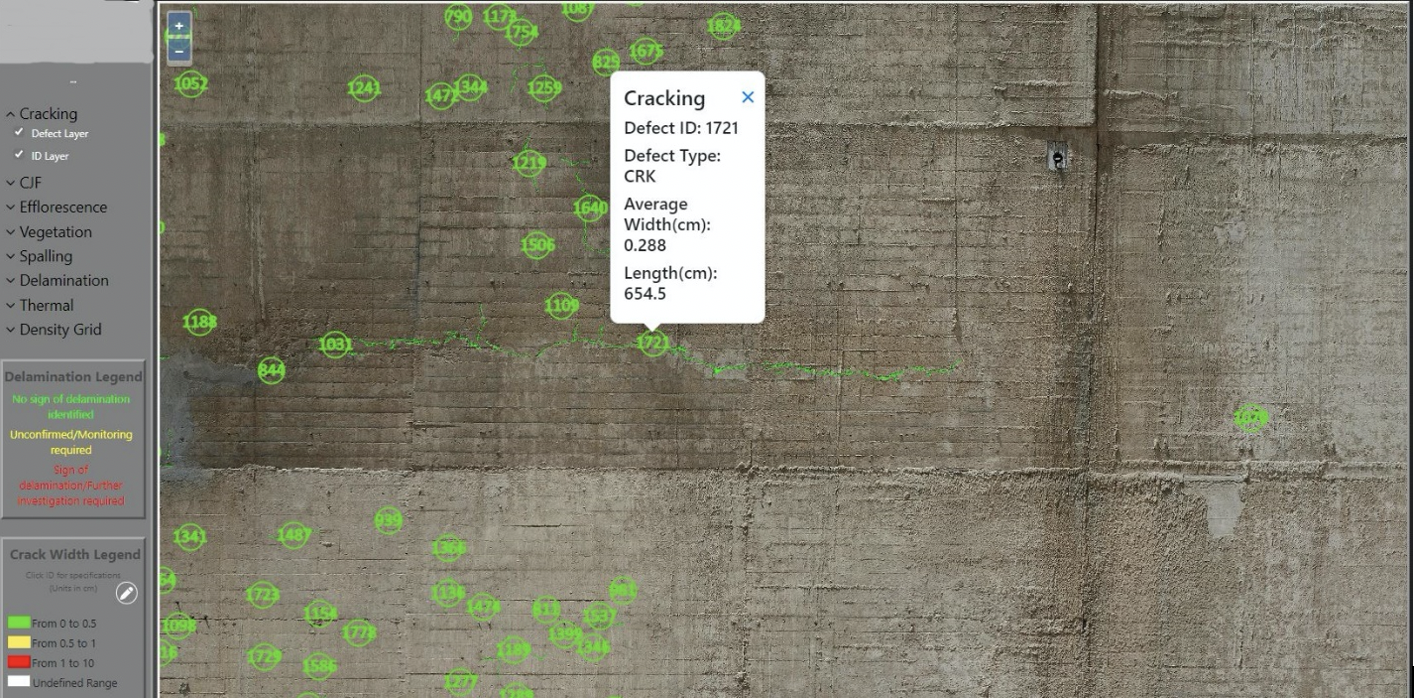 One of the reasons to choose UgCS for this kind of project is that it has a vertical facade-scanning feature that enables it to capture automated flight-based vertical images of the arch dam. The DEM import is another essential part. Traditional SRTM data lacked an accurate elevation for the dam. That is why we imported a LiDAR DEM into UgCS and used terrain following to precisely plan the flight based on the DEM import. When it is important to keep a constant ground sampling distance, or a constant pixel size for the photos, and allow continuity, using vertical scanning is the key. Read the full use case here. 
Monitoring Penguin Colonies in Antarctica
The Antarctic is home to many penguin colonies. Imaging this area from a bird's-eye view can provide important insights into the species' behavior and population.
But it is not easy for scientists to find a way of capturing these images.
The penguin colony at Cape Crozier is one of the largest in Antarctica. It also happens to be located on a very steep slope that makes it difficult for researchers to count and monitor the birds using standard photography methods.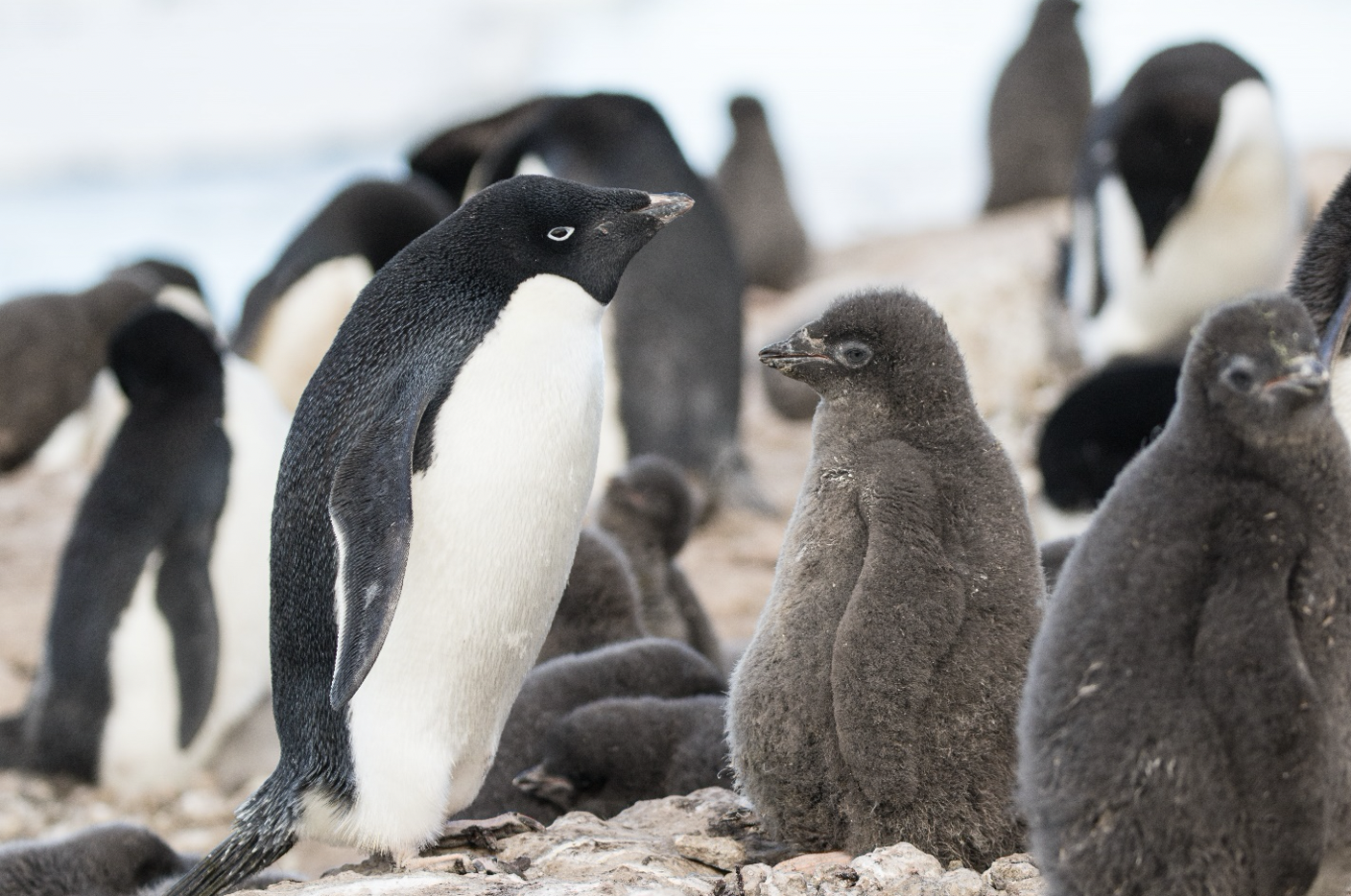 With multiple UAVs, the survey duration was cut from a single drone being manually operated for three days to under three hours. A group of specialists from Stanford University, Point Blue Conservation Science, and Conservation Metrics handled the project.
Thousands of high-resolution photos were captured throughout each survey for an AI model (Conservation Metrics) to automatically recognize and count adult penguins and their babies, A Stanford University team used UgCS and a special route planning algorithm to successfully photograph more than 300,000 breeding pairs of penguins in Cape Crozier. Ultimately, these studies contributed to thorough assessments of penguin populations and breeding success, which are essential metrics for evaluating the health of the Antarctic marine ecosystem. Read the full use case here. 
More on UgCS
UgCS offers tools to make aerial surveys and mapping as easy and effortless as possible. Pre-installed camera profiles can be used or created new ones to suit the camera. The LiDAR, Photogrammetry, Corridor mapping, Vertical scan, and Area Scan tools will automatically calculate the flight path based on the drone and camera settings. Alternatively, the Area Scan and Photogrammetry parameters can be adjusted manually, such as GSD, overlap, or desired altitude.
Here are just a few of the features that showcase why using UgCS for flight planning will be beneficial to your mission.
Flight planning on Win/ MacOS
Plan flights with terrain following
Plan according to custom DEM/DSM
Cache maps for offline use
Universal. Supports DJI and other drones
Create routes from KML/CSV files
LiDAR toolset
Modular software architecture
Video streaming
3D interface
Use custom map overlays
Vertical scanning feature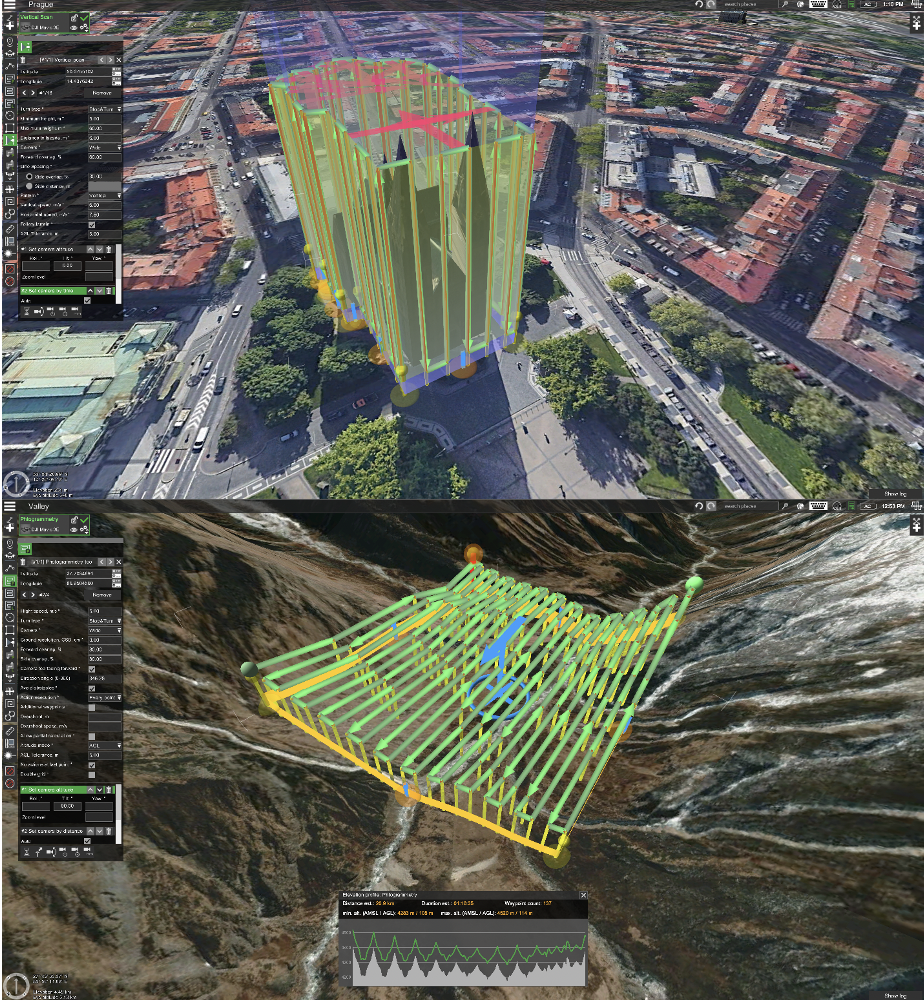 Recently, SPH Engineering announced a new release of UgCS v.4.12 (1097). New drone and payload profiles have been added for Mavic 3 Enterprise (M3E/M3T) and DJI Matrice 30 (M30/M30T) drones. Current support is implemented via route export from UgCS to DJI Pilot 2 (KMZ files).
"One of the main benefits of using UgCS for Mavic 3 Enterprise and DJI M30/M30T drones is the ability to plan vertical scan and photogrammetry with terrain following missions," says Kristaps Brass, UgCS Product Owner at SPH Engineering.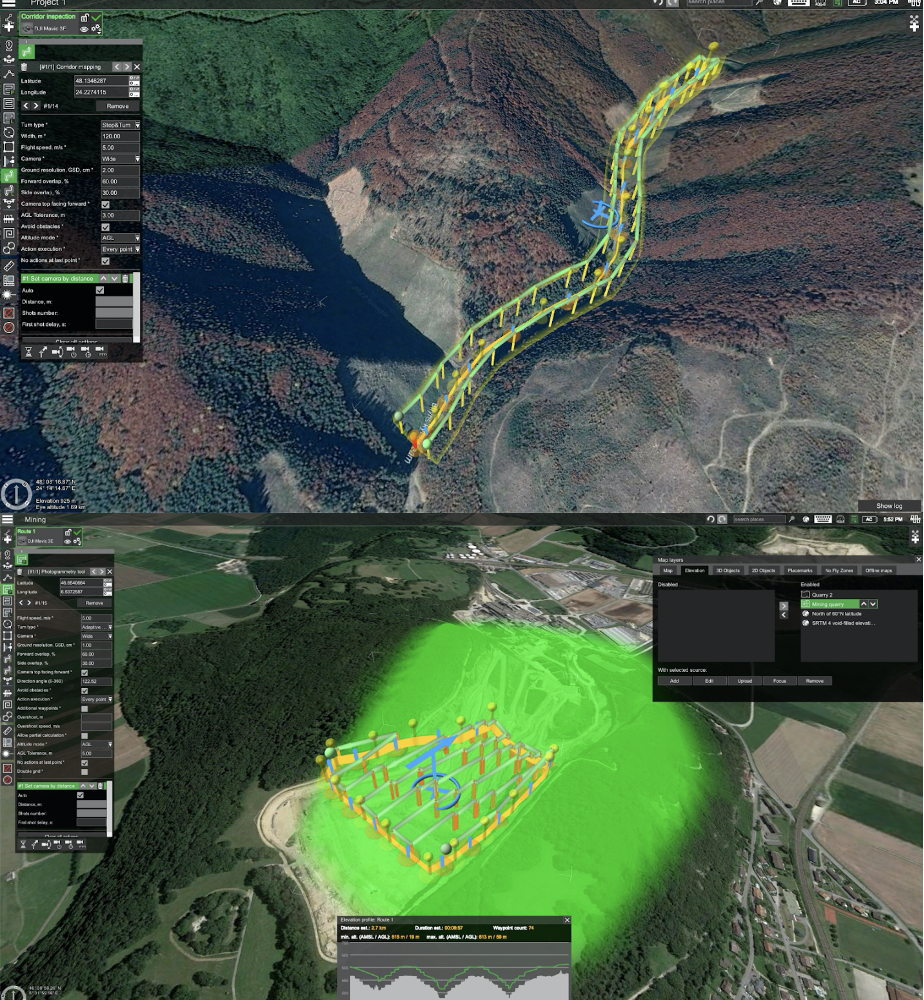 UgCS User Group on Facebook has served as a way to create a community of UgCS pilots. It already has more than 2,700 members and is rapidly growing. The main aim is to let drone pilots share knowledge and experience about flight planning in UgCS, and collect high-quality data using drones. It also serves as a way to collect valuable feedback from users and suggestions for new features. The User Group is open to all UgCS users, whether you are a beginner or an expert. It's also great for pilots who want to share their experiences and help each other with planning flights.
Watch!
About SPH Engineering
SPH Engineering is a multiproduct drone software company and UAV integration services provider. Founded in 2013 in Latvia (EU) as a UAV mission planning and flight control start-up, the company has evolved from a developer of a single flagship product (UgCS) to a market leader of multiple drone solutions. Today, the company boasts a rich global customer, reseller, and educational partner network in 150+ countries, while over 45% of partners are located in North America.
Passionate about innovations and ready to experiment, between 2016 and 2018 the co-founders integrated a GPR sensor with a drone to look for a lost WW2 plane in an expedition to Greenland and developed the first version of software to manage multiple drones to perform a drone light show in a US amusement park. These projects resulted in the launch of two product lines: UgCS Integrated Systems, enabling the integration of up to 10+ diverse sensors, and Drone Show Software to manage drone swarm shows.
To provide high-quality solutions for UAV professionals, SPH Engineering's team advances four key product lines: UgCS (mission planning and flight control software technology), UgCS Integrated Systems (airborne integrated systems with sensors from diverse manufacturers), Drone Show Software (a technology to manage drone-swarm flights), and SPH Consulting & Development (knowledge-based services to implement, integrate, and develop technologies for the drone industry).