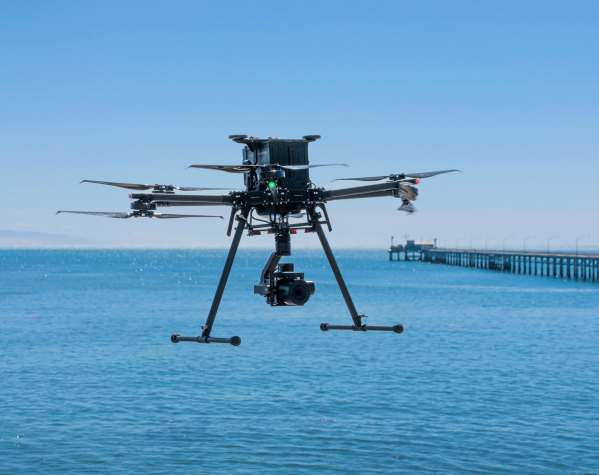 ---
27 September 2023
Drones have been in the news a lot lately. And, no, we're not talking about the extended conflict in Ukraine that has seen the worst drones can offer.
Excluding the military space, which makes up 70% of the U.S. drone market, which broke into the mainstream in 2016, falls into two categories: the consumer space and the commercial market.
In the United States, consumer sales soared past $1.2 billion in 2022. And with advances in manufacturing and technology driving down prices, pundits are optimistic about the future of the consumer market.
But the real path forward lies in the enterprise market, which hit $19.89 billion in global sales in 2022, according to Grand View Research. Analysts are equally bullish on the commercial drone market, predicting compounded annual growth of nearly 14% until at least the end of the decade.
Applications include, but are certainly not limited to:
Agriculture – Uses range from crop and livestock surveilance, irrigation management, and fertilization.
Construction – Drones help companies manage inventory, surveil work sites, and ensure worker safety.
Insurance – As climate change fuels an increase in natural disasters, insurance carriers and their adjusters can more easily assees property damage in a fraction of the time it would take by relying solely on inspectors walking around with cameras.
Public Safety – Law enforcement and firefighters alike rely on drones when monitoring active incident scenes and keeping first responders informed and safe.
But challenges persist...
Remote ID Remains a Sticking Point
U.S. regulators have turned the spotlight on the long-ignored drone market.
At the federal level, the Federal Aviation Administration (FAA) continues to wrestle with Remote ID implementation. In September, hours before the compliance deadline, the FAA pushed "enforcement discretion" six more months. After March 16, operators could face fines and suspension or revocation of pilot certificates.
The agency conceded that "in making this decision, the FAA recognizes the unanticipated issues that some operators are experiencing finding some remote identification broadcast modules."
Proponents – including regulators – insist Remote ID will make the skies safer for everyone by preventing illegal flights and encouraging coordination between operators.
Opponents, however, argue the Remote ID threatens operator privacy and could endanger some pilots by making their locations accessible to anyone with a smartphone and criminal intentions.
Meanwhile, dealers and operators are left with questions on the best way forward, and a persistent lack of clarity from the feds.
States Struggle As Well
Not that the states are doing any better. At the state level, politics once again trumps science with at least four states – Arkansas, Florida, Mississippi, and Tennessee – banning government use of Chinese drones. A handful of other states are considering similar measures. It's a growing wave of fearmongering that threatens first responders and the victims who rely on them.
According to Lars Erik Schonander at The Hill, "Nearly 90% of the drones used by police and emergency service agencies are from DJI. Similarly … state-level forestry, transportation, and wildlife agencies' drone purchases found that approximately 80% of their drones are from DJI."
When Florida banned drones imported from "countries of concern" – in a transparent bid to not look like they were targeting a single country – it grounded dozens of first responders overnight.
"Section 7 [the Florida ban] singlehandedly grounded almost 107 first responder (drones)," Vic Moss of the Drone Service Providers Alliance explained. "Opposition to this was expressed by many first responders during a Florida Senate hearing in March. Police, fire, sheriff, lots of first responders were present to express just what a catastrophe this will turn into."
Once again, those on the front lines are left without clear guidance, which is probably why you see agencies such as the Baltimore Police Department acting alone and launching a drone program based on DJI units anyway.
And this issue isn't going away anytime soon. Even deep blue states like California are looking at drone bans. That's why a core group of stakeholders got together to launch the Drone Advocacy Alliance, "to work with industry stakeholders and legislators to create an open, safe and honest U.S. drone marketplace that will enable end-users to pick the right tools for their operational needs and help bolster the U.S. industry. We believe that drones provide incalculable benefits to society and that users should be able to select the best options for their unique needs."
Buy American
In response to this rising tide of restrictions, many consumers and dealers have tried to pivot to domestic drone manufacturers.
In June 2023, Multicopter Warehouse turned to San Luis Obispo, California, based Inspired Flight Technologies Inc. to begin offering an American-made drone platform.
Less than three months later, Multicopter Warehouse started selling the IFT 1200A, designed and manufactured in the United States. The IF1200A is a powerhouse tailored to demanding applications such as utility inspection, LiDAR mapping, aerial photogrammetry, emergency response, and government work. This robust aircraft boasts impressive payload capacity and flight time, making it highly efficient for various mission configurations. It's also the first Certified Blue UAS drone that Multicopter Warehouse has offered.
"The team at Multicopter Warehouse has dominated the landscape over the past 10 years, and partnering with them will continue to accelerate Inspired Flight's growth in the domestic UAS industry," Inspired Flight Co-founder and Business Development Director Adam Bilmes said in a press release announcing the partnership. "Their subject matter expertise combined with enterprise support is what will ultimately allow our partnership to prove successful."
It's a strategy that industry advocates like Moss have been pushing for, but he doesn't ignore the fact that U.S. drone makers have a lot of ground to make up on their Chinese competitors.
"We don't have the resources, the parts, the chips, or the production capabilities to meet demand, even if a U.S. company could make a comparable [drone]. Bring back manufacturing to our shores," Moss explained. "This isn't an issue that can be remedied overnight. It can't even be remedied in three or four years. We've made this issue by offshoring manufacturing. Now we need to take it back. Even if the U.S. drone industry can magically design a comparable drone to DJI or Autel overnight, it would take years for the production capabilities to be ready to meet the demand."
But the team at Multicopter Warehouse is doing its part by stocking American-made products like Inspired Flight's 1200A. And they're in it for the long haul, committed to serving all of their customers, from the weekend aerial photographer to the heroes risking their lives for their communities every day.
About Multicopter Warehouse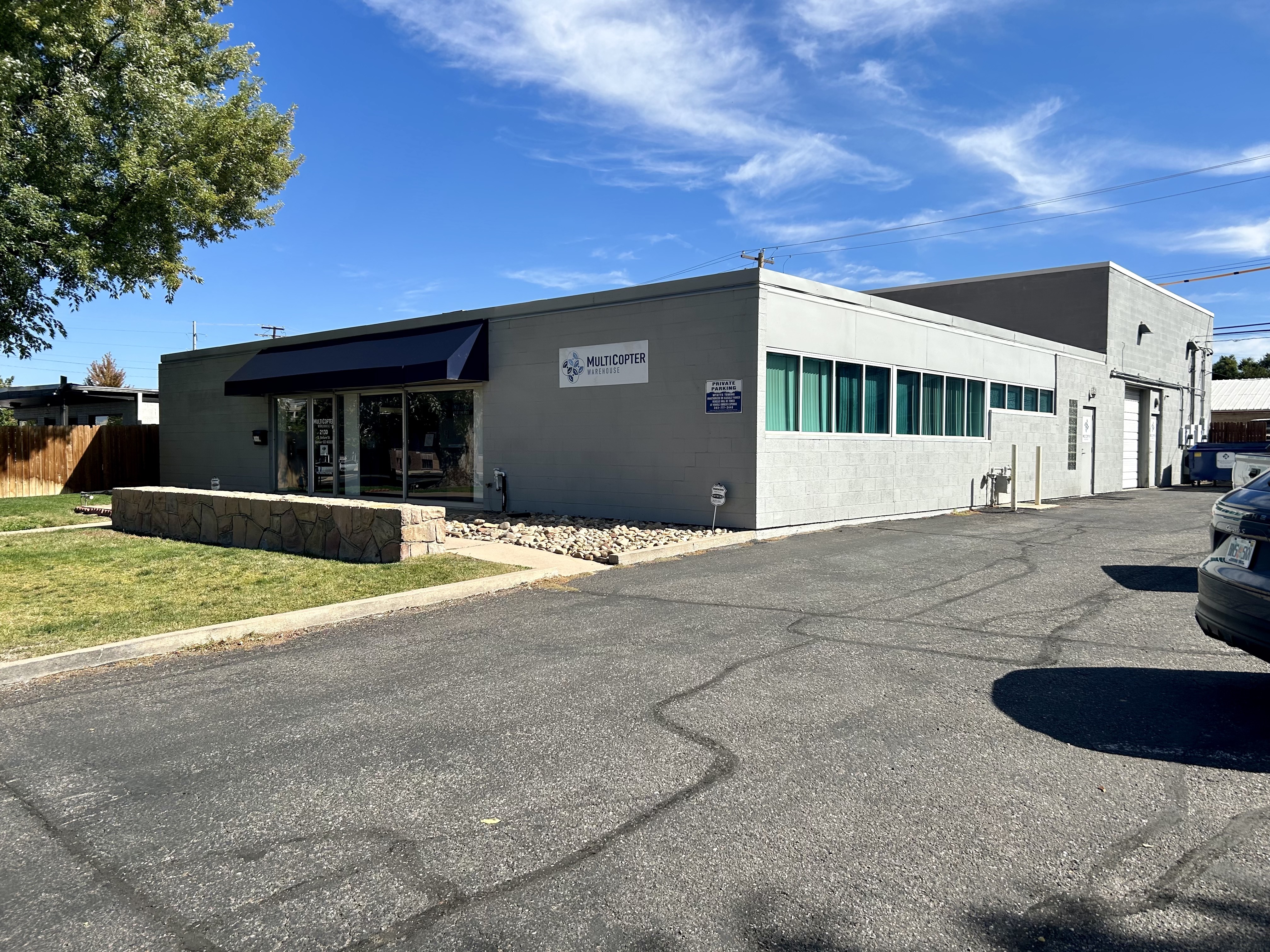 Multicopter Warehouse opened its doors in 2014 ,and is a Tier 1 Authorized Dealer and Distributor for major UAV manufacturers of drones, parts, software and accessories – including Autel, DJI, Flir, Inspired Technology Solutions, Pix4d, Propeller Aero, and more. We specialize in Enterprise UAV technologies utilized for many applications such as Public Safety, Search & Rescue, Crime Scene Investigation, Agriculture, Survey & Mapping, Construction, Mining, Landfills, Utility & Solar Inspection, and even Professional Cinema Aerial Photography.  Multicopter Warehouse® is an Authorized DJI Consumer and Enterprise dealer in the United States, and one of the few DJI Recommended Service centers with DJI trained and certified technicians in-house.
Learn More