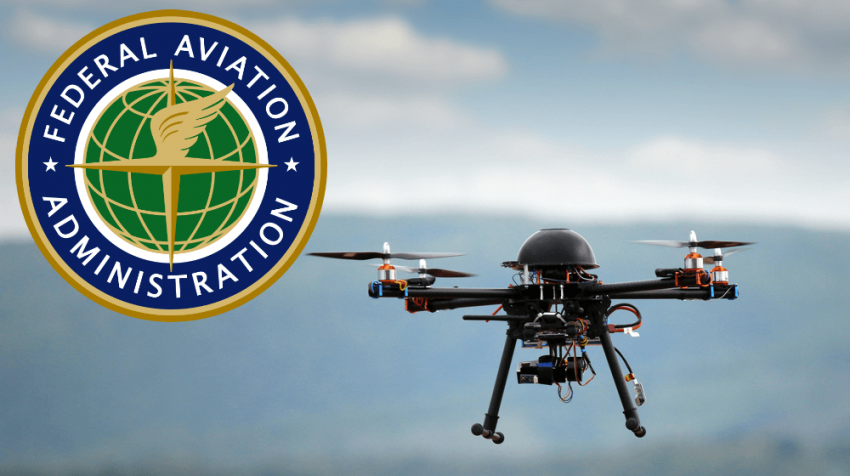 ---
July 29, 2022
An unnamed drone operator and others mounted a legal challenge in the U.S. Appeals Court for the District of Columbia that an FAA ruling mandating drones to possess remote identification technology "amounts to constant, warrantless governmental surveillance."
On Friday, the court upheld the FAA rules, which were finalized in April 2021. The ruling gave drone makers 18 months to begin producing drones that broadcast remote ID messages via radio frequency while in the air. The FAA sees Remote ID as a "digital license plate." 
"Drones are coming," wrote Judge Cornelia Pillard in the unanimous 3-0 decision. "Lots of them. They are fun and useful. But their ability to pry, spy, crash, and drop things poses real risks. Free-for-all drone use threatens air traffic, people and things on the ground, and even national security. Requiring a drone to show its location—and that of its operator—while the drone is aloft in the open air violates no reasonable expectation of privacy," 
Also on Friday, in a separate action, Senators Gary Peters—who chairs the Homeland Security Committee—and Republican Ron Johnson introduced legislation to boost U.S. government authority to counter drone threats. In 2018, Congress expanded Justice Department and Homeland Security Department authority to disable or destroy drones the threaten public security. The bill would renew that authority—which is set to expire in October—and extend powers to attack threatening drones to the Transportation Security Administration (TSA) for airports.
Since 2021, the TSA  has reported almost 2,000 drone sightings near U.S. airports nearly every day.