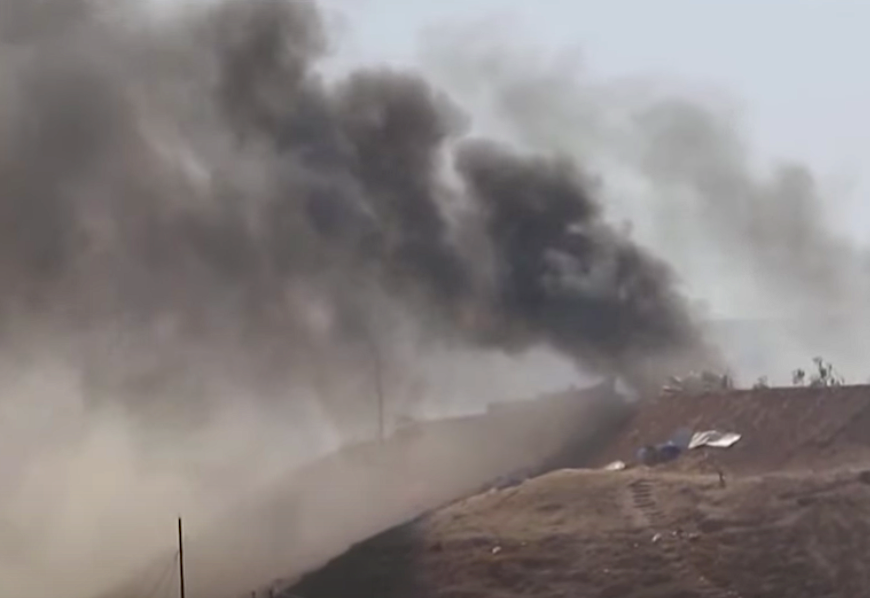 ---
3 October 2022
While much of the on-going coverage of combat drones focuses on the Ukraine-Russia conflict, Iran is now threatening retaliation against the United States for taking down a drone allegedly targeting Iraq's northern Kurdish region. 
Following the September 16 death of Mahsa Amini, a Kurdish woman who died while in custody of Iran's Guidance Patrol—or "morality police"—for improperly wearing a hijab, protests erupted in Amini's hometown of Saghez in Iran's Kurdistan Province. Demonstrations spread to several other locations across Iran, prompting Iran's Islamic Revolutionary Guards Corps (IRGC) to unleash drone and missile attacks on the capital of Iraq's autonomous Kurdish region, Irbil, as well as the eastern Iraqi city of Sulaymaniyah.
The IRGC attacks on Iraq's Kurdistan Region began on September 23, at what they claimed were bases of Iranian Kurdish opposition groups. The IRGC reported it had attacked "separatist terrorists" who had supported the recent "riots."
On September 28, the U.S. Central Command stated it downed an Iranian drone on its way to Irbil, Iraq, because it was a potential threat to American personnel in the region. Apparently, Iranian attacks had already cost the life of one American.
"We can confirm a U.S. citizen was killed as a result of a rocket attack in the Iraqi Kurdistan region on September 29," stated the State Department's Vedant Patel. "We continue to condemn Iran's violations of Iraq's sovereignty and territorial integrity." 
However, Mohammad Bagheri, chief of staff for the Iranian armed forces, has said that Iran considers any U.S. response to Iranian drones as a "hostile action" and reserved the right to respond.
The Iraqi Foreign Ministry rreportedly summoned the Iranian ambassador to voice Iraq's opposition to the attacks.
Unfortunately, the IRGC said stated it would continue to target "terrorists" in the region.