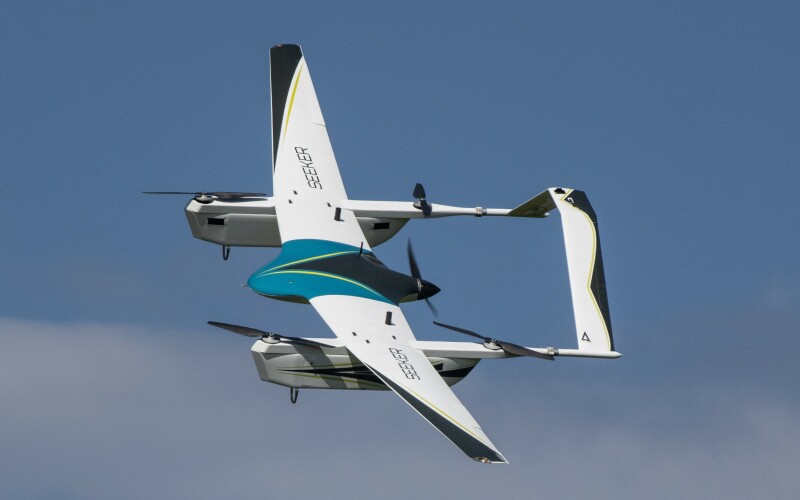 ---
By Fred Bedard, Commaris Business Development Manager
The commercial UAV industry is rising to new heights. A huge wave of demand is coming as the technology and supporting systems continues to advance. The drone service market is expected to hit $66.3 billion by 2023.
The development of new uses for unmanned aerial vehicles spurred the industry growth. Companies demand more and more from their commercial UAVs, looking for specific payload options and for ways to increase automation to streamline needs.
As the use of drones expands, so does the need for talented workers to support these advancements.
Many commercial UAV companies are looking to expand their engineering teams, pilots, and support staff, but like the trends being felt in many other industries, it remains difficult to find qualified talent.
The Current Talent Market
The emerging market requires some unique and diverse needs, as the industry is still young and the talent pool with a depth of engineering experience remains very limited. Candidates with the preferred 20—or even ten years—of UAV development experience aren't readily available.
The industry strives to attract qualified employees excited about helping the UAV industry reach the next generation. Those with aerospace and robotics backgrounds will stand out the most.
The challenge lies in which of a few avenues to draw pilots from. Right now, only a handful of universities offer programs in remote sensing and UAV operations, resulting in a severe lack of young pilots entering the field. There are typically three areas in which to look for pilots—though each presents its own challenges:
Retired military
Recreational hobbyists
UAV pilots
Military pilots maintain great discipline and judgement skills, but typically aren't geared toward inspection work. The way to fly commercial UAVs differs greatly from typical military UAVs and requires additional training to get these pilots ready for commercial operations. Hobbyist pilots tend to have a deep understanding, great piloting skills, and a passion for the field, but lack discipline and knowledge of the National Airspace System and safety. The best option lies in recruiting current UAV pilots, but few companies are willing to let talented pilots go, so the amount available for hire remains scarce.
Pilots Don't Just Fly
These factors come as the need for qualified pilots is greater than ever, and UAV companies are looking to attract talent with the technical skills to complement their flying skills.
Today's drones don't just fly, they stay in the air for hours, take pictures, use sensors, spread fertilizer, and much more. Pilots now need training for specific business industries with unique application needs. Commercial drones are used for a greater capacity of tasks including:
Powerline inspections
Oil and gas line inspections
Railway inspections
Agriculture
Security & Surveillance
Surveying & Mapping
Forestry & Wildlife monitoring
This list is likely to only grow in the coming year. Pilots looking to make careers in the commercial UAV space need to be disciplined, safety-oriented and adaptable as these new technologies come on board.
Beyond Pilots
The need in the commercial UAV space expands beyond pilots as a successful drone operation requires a diverse team. UAV teams typically include sensor operators, visual observers and maintenance technicians. Some company's fall into the trap of "the pilot can do it all," but with the complex nature of UAV's and how large-scale commercial operations work, one person can't, in fact, do it all. The commercial UAV industry covers a wide range of sectors and each requires its own configuration to collect the correct data. Some of the most common sensors include:
LiDAR
EO/IR
OGI
Multispectral
Gas Lasers
Thermal
Coronal
Companies need knowledgeable and highly trained sensor operators to ensure data is collected properly and efficiently.
Diverse Team Ensures Safety
Currently, more than a hundred regulations exist for operating in the commercial UAV space and maintaining safety requires the use of visual observers. Many consider this position to be low level, though it is essential for ensuring safe flights. The visual observer is usually the first person to respond if any issues arise during an operation. Proper maintenance of a UAV is also important to maintain safety. Fleets open require several trained technicians to keep them up and running. Technicians need wide knowledge of aeronautical mechanics and robotics to address all the issues a fleet may run into. The goal is for an aircraft to depart, stay in the field and return free from any mechanical failures.
Programs Supplying the Industry
One such program needing to guarantee a steady stream of new pilots is the University of New Hampshire's Drone Academy. The program's manager, Kyle Hirshkind, tells us they launched the courses in 2017, as they saw the industry begin to explode. The program continues to result in a lot of interest from students ever since.
"I think we're really seeing this technology be put more into our everyday lives more than we ever had before. And I think we still have a long way to go, but I think we're on the right path," said UNH Drone Academy Program Manager, Kyle Hirshkind.
Much like UNH plans to expand its business application courses in 2022, other programs throughout the country should follow in their footsteps for the industry to continue gaining momentum. The commercial UAV industry remains an exciting space to be and its growth will be something to watch.
About Commaris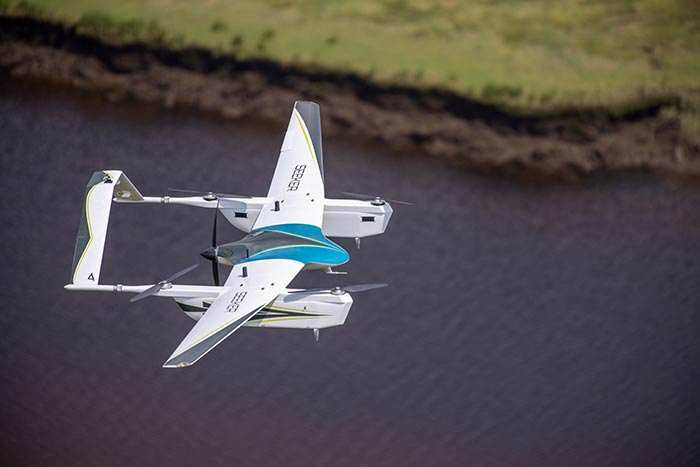 Commaris, a brand of Terrafugia, Inc., delivers unmanned aerial vehicles (UAVs) for commercial operations in power, gas, oil, mapping, agriculture, security, and more. Its flagship UAV, the SEEKER, provides industry-leading flight times with ultra-low noise output, fast and precise vertical takeoff and landing, and dual-GPS systems with automated route planning. The SEEKER's large payload-carrying capability is customizable with a variety of modular options, such as a 30x optical zoom EO/IR camera for inspection, a 120-megapixel high-resolution camera for terrain mapping and 3D modeling, a six-band multispectral camera designed for precision agriculture analysis, a LiDAR system, a laser methane sensor, or a corona discharge sensor, most of which will feature the ability to stream data to the operator in near-real time. For more information on Commaris, please visit www.Commaris.com. 
POST A FREE JOB LISTING FOR CERTIFIED PILOTS
Any companies looking for FAA-qualified drone pilots can post a job free of charge in The Droning Company's "Post a Job" section. CLICK HERE TO FIND PILOTS!