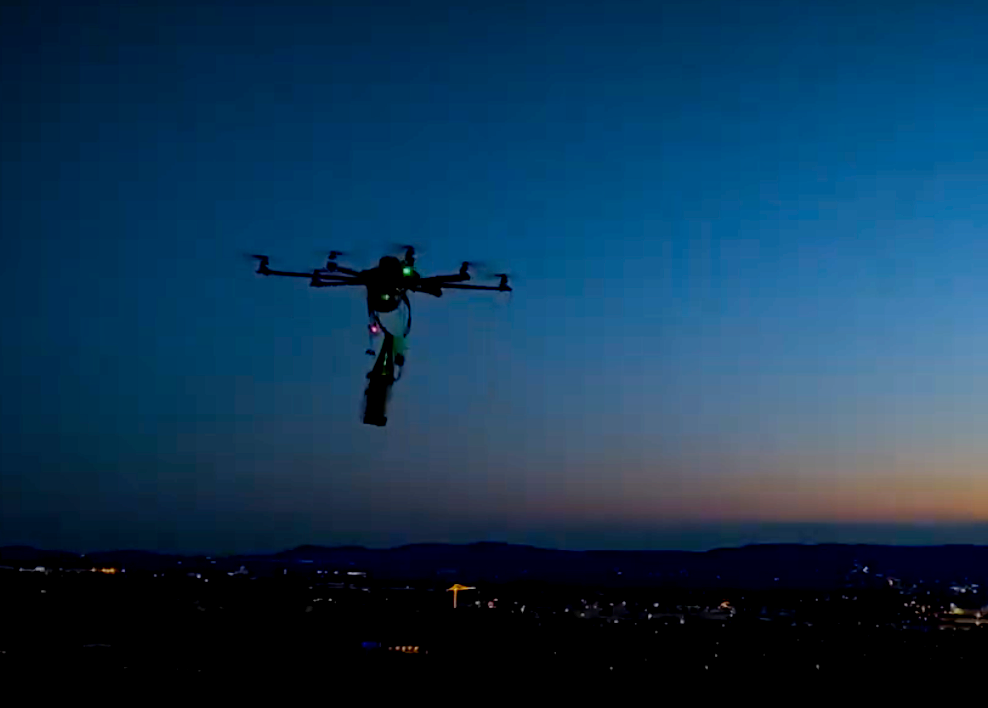 ---
Note: The above photo is courtesy of Dedrone, and has nothing at all to do with the alleged crime described in the article.
20 January 2023
The huge, $650,000 home in Lewiston, New York had something "off" about it.
Seemingly the perfect abode for a very nice family, that's exact what it was missing—a family. Or, well, anyone permanent. 
Swank automobiles came and went each month—with the drivers spending only a few days in the house—and no one seemed to care about the lovely home's maintenance or curb appeal. The lawn, for example, was abandoned to nature—to the point of being "unmanageable," according to neighbors.
Eventually, it came to light that the mystery house was not populated by ghosts or zombies, or was being used as a CIA safehouse.
It had become a "drone airport" for drug deliveries.
In recently unsealed search-warrant documents obtained by

Forbes

, the events leading up to a September 21, 2022 police raid of the property have been revealed.
After becoming suspicious of the comings and goings at the home, the border patrol—using drone-detection tools—watched a drone fly over the nearby Niagara River and drop into the garden. The police quickly moved in, found the drone loaded with $110,000 (approximate street value) of the drug MDMA, and brought in the drone pilot and two other people who were on site for questioning.
Although the only one charged, the allegedly drone pilot pleaded not guilty and claimed he was merely meeting some friends for "rest and relaxation" after struggling with kidney stones. He also claimed the drone showed up at the house before he arrived, and it was to be used to play an online game.
The search warrant, however, described a "predominantly unfurnished" house without decor or personal artwork—just a couch and some air mattresses. There was no food or any housewares reported on the premises, either. More damning was the report by a Department of Homeland Security agent that the 3.1kg of MDMA transported by the drone was likely not for personal use.
"Those who use MDMA in party and casual settings do not typically buy MDMA in the kilogram amount," reported the investigator. "Additionally, simple users in drugs and narcotics are not known to import the drugs themselves using highly sophisticated smuggling methods such as a drone."
However the case shakes out, the fact that a home in a very family neighborhood was possibly being used as a drone-smuggling airport is worrying. Police departments may need to address such instances of potential drone crimes in their own locales.
"The border entities are much better at drone surveillance," said Mary-Lou Smulders, chief marketing officer at drone-detection contractor

Dedrone

.

"There are a couple of police departments across the U.S. that you see in drone detection and identification that are leading the way. But the truth is that drones are a brand new technology that people are trying to figure out—for good and for bad."
Watch: More on Drone Drug Smuggling