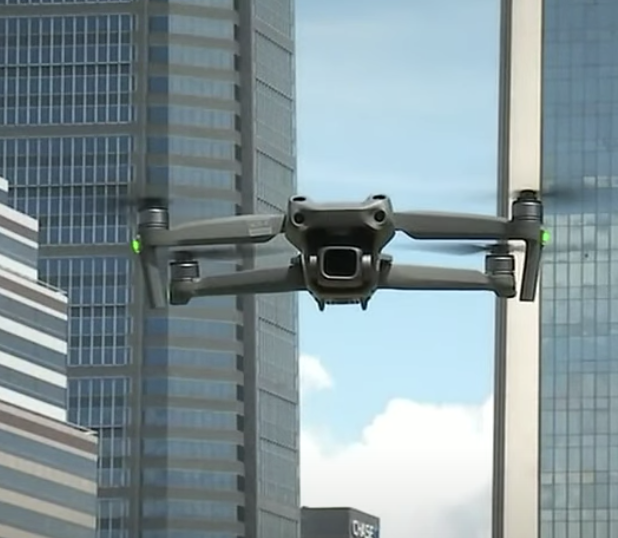 ---
12 April 2023
Florida governor Ron DeSantis' ban on the use of DJI drones by his state's government agencies—including police, fire, and other first-responders—continues to generate concern and controversy.
DeSantis believes that China's DJI company poses a security risk to the United States, as its drones may be able to share critical infrastructure and other data with the Chinese government.
But the ban brings on another risk.
The Florida ruling is an "unfunded mandate"—which means the agencies who can no longer deploy their DJI drone fleets for critical lifesaving, rescue, and other operations must pay out of pocket for the rebuilding of their drone forces and training on new systems.
In the interim, how are these agencies doing to do their public-safety jobs?
And how are the Florida agencies supposed to come up with what could be millions of dollars to replace the grounded drones? Tax dollars? Transfer of funds from other projects to drone acquisition? 
"This ruling has impacted us in a way where I believe we've been pushed back five years now," said  Capt. Luis Valeriano with the Miami Dade Fire Rescue Drone Program. "We're starting over again." 
Valeriano also stated that it cost around $80,000 for his program to purchase the 25 drones it needed to operate effectively.
"Drones are an integral part of our response," added Collier County Sheriff's Office Sgt. Megan Kitchenoff.
While the DeSantis administration provided little hard evidence that DJI drones are truly a security risk, it stated that other U.S. government agencies—such as the U.S. Department of Defense, the Department of the Interior, and others—have banned Chinese-made drones because of their potential for spying on American citizens and infrastructure. The DeSantis administration provided a list of approved drone manufacturers to Florida governmental agencies, but opponents of the ban claim the "approved" replacement options are more expensive and offer less of the critical features needed for public-safety work.
But a Republican Florida representative is pushing back on the ban.