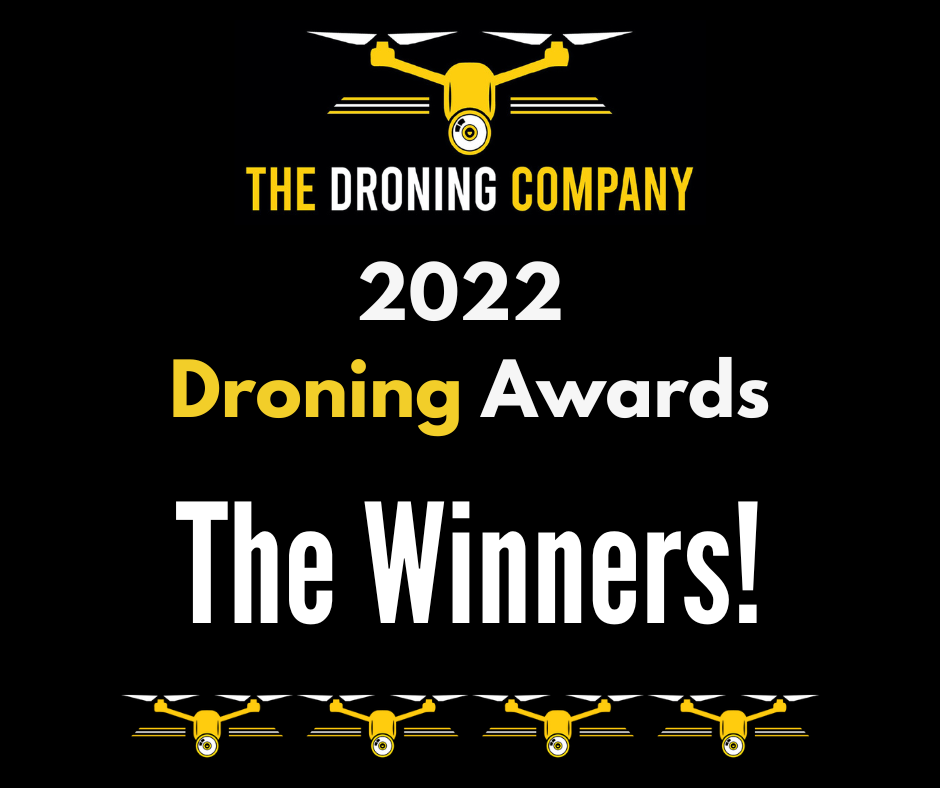 ---
9 December 2022
Welcome to the debut of The Droning Company's first annual Droning Awards. We hope you scored a great seat next to the band and some celebrities.
No? Well, no worries. You actually didn't miss out on a fabulous red-carpet event.
For our premiere Droning Awards, we're doing everything digitally, so you can peruse all of the winners in the comfort of your home.
However, if all goes well in 2023, you may want to dust off your party apparel for our second annual Droning Awards—which we plan to do live at a date and venue to be determined.
But we're getting ahead of ourselves...
The 2022 Droning Awards honor and celebrate the droning community—all of the manufacturers, pilots, schools, software makers, business-support teams, and others who make this industry the vibrant supernova of innovation that it is.
Without further ado, here are your 2022 Droning Awards winners...
Best Enterprise Drone
Best Prosumer Drone
Best Consumer Drone
Best FPV Drone
Most Innovative Drone Design
Best Tactical Drone
Top Featured Pilot of the Year
Best Video Reel
Michael Keeper/Camera on Wings
Best Online Drone Education
Warren County Community College
Best Drone Insurance
Best Drone Podcast
Best LIDAR Camera
Best Thermal Drone
Best 3D Mapping Drone
Best Gimbal
Best Small Delivery System
Best Portable Drone Battery Charger
Best Most Affordable Beginner Drones
Best Commercial Drone Controller
Best Power Washing Drone
Best Drone Expo
Best Drone Reseller
Best Drone Software
Best Delivery Drone Service
Best Drone in a Box System
Best Drone Funding Company
Best Online Drone Forum
Best Instagram Drone Community